At present, hang tags have been widely used in many products, especially textiles, shoes and hats, and clothing industries.
Facing the increasingly competitive market, more and more brand owners are gradually paying more attention to the anti-counterfeiting and protection of their own brands.
So how to make the hang tag are more beautiful without changing the form of the customer's existing hang tag product, and also have the feature of anti-counterfeiting?
For some of the specific needs of current brand owners, Suzhou Image laser rolled out our optical holographic hang tags products. Thanks to their high-quality printing, distinctive design, eye-catching colorful optical effect, and high-security features will differentiate your brand and product from the competition.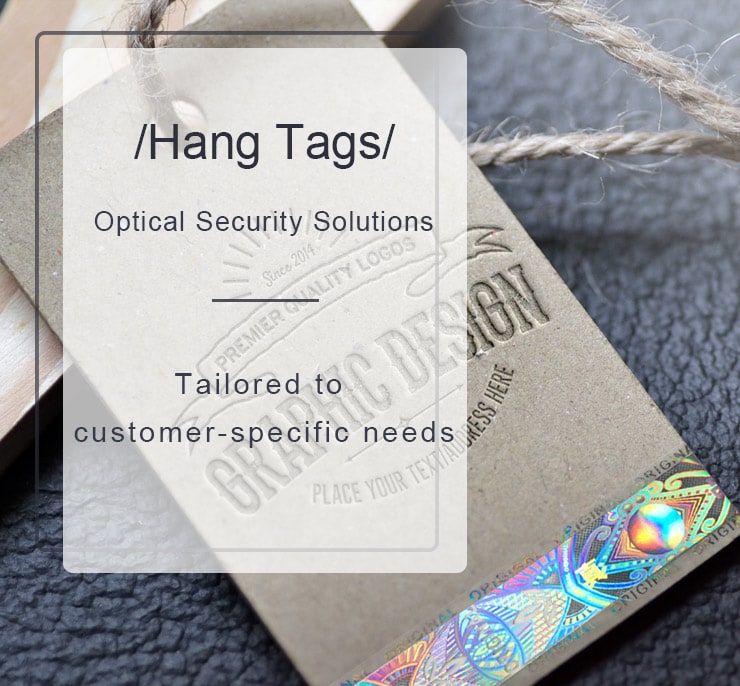 Suzhou Image Laser specializes in hologram strips, optical hologram stickers, and optical texture patterns products. And overt, covert, and forensics security elements can be added to these products. Finally, combine with hang tags products for brand anti-counterfeiting purposes.
Optical hologram strips can be applied to hang tags products by hot stamping, cold stamping, or self-adhesive boning, etc.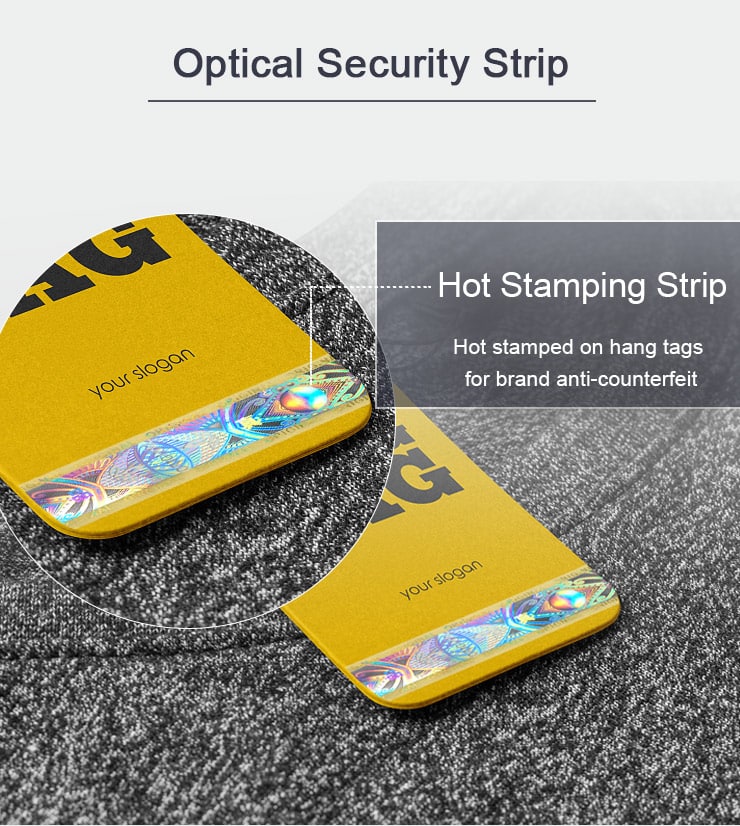 Feature:
Multiple security features for brand protection
High quality de-metalized
Customizable design with different logos and graphics.
Eye catching reflective hang tag with distinctively clear markings.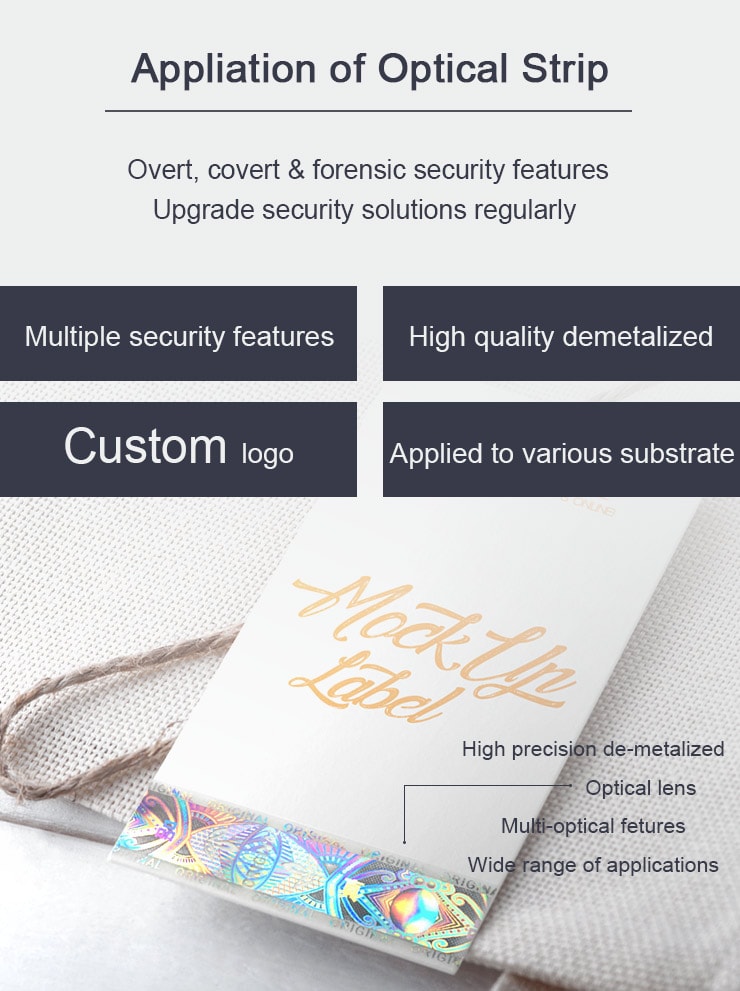 Hologram stickers are the ideal product for everybody who wants that its hang tags are the safest ones and can not be reproduced. At the same time, elegance and style demanded by customers are kept.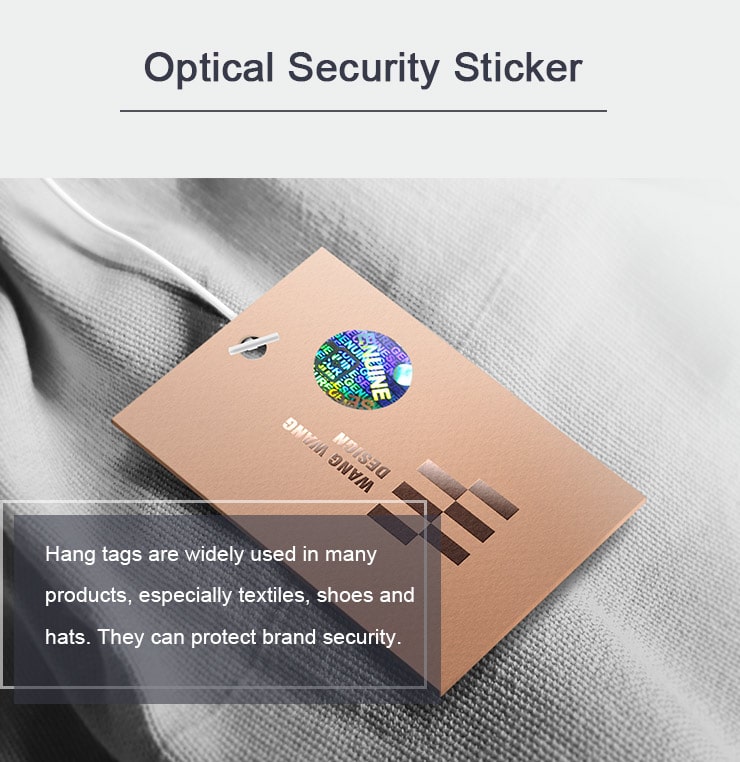 Protection of hang tags is guaranteed by hot stamping application or adhesive type. In order to guarantee a further safety level, it is possible to do brand message printing on hang tags.
Features:
Optical stickers can be pasted on hangtags manually or by machine.
Available to do registered hot stamping.
Small size stickers will be more eye-popping.
Available in different sizes and shapes.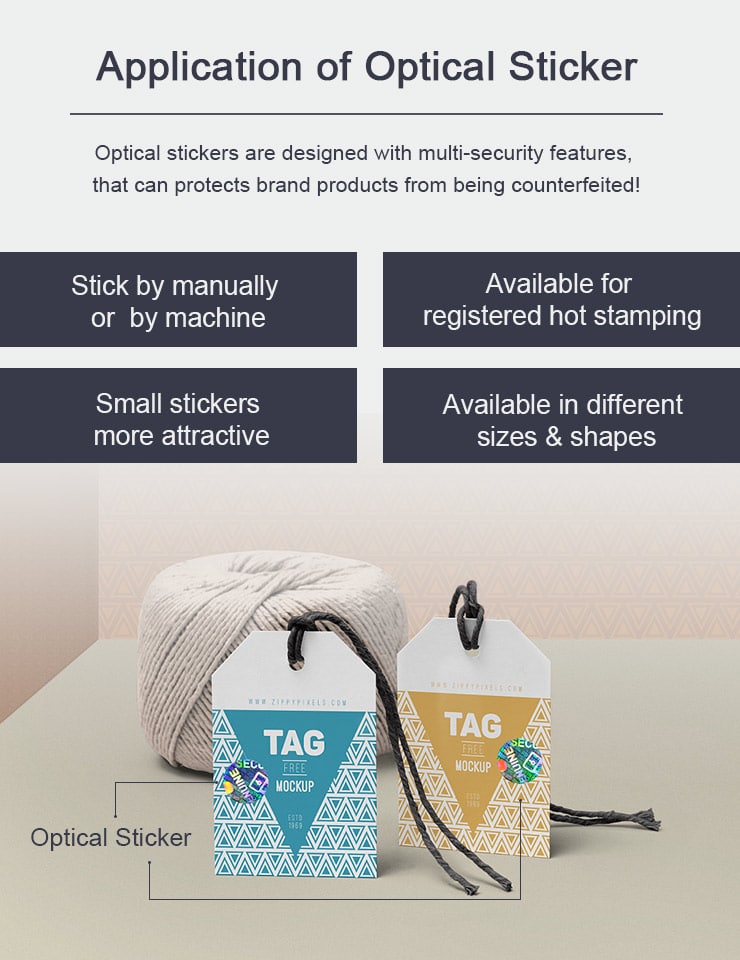 Optical texture patterns can be hot stamped on hangtags products for visual appearance and brand anti-counterfeiting purposes. The texture patterns can be designed with your own logo, brand name, and other unique elements to promote and establish your brand.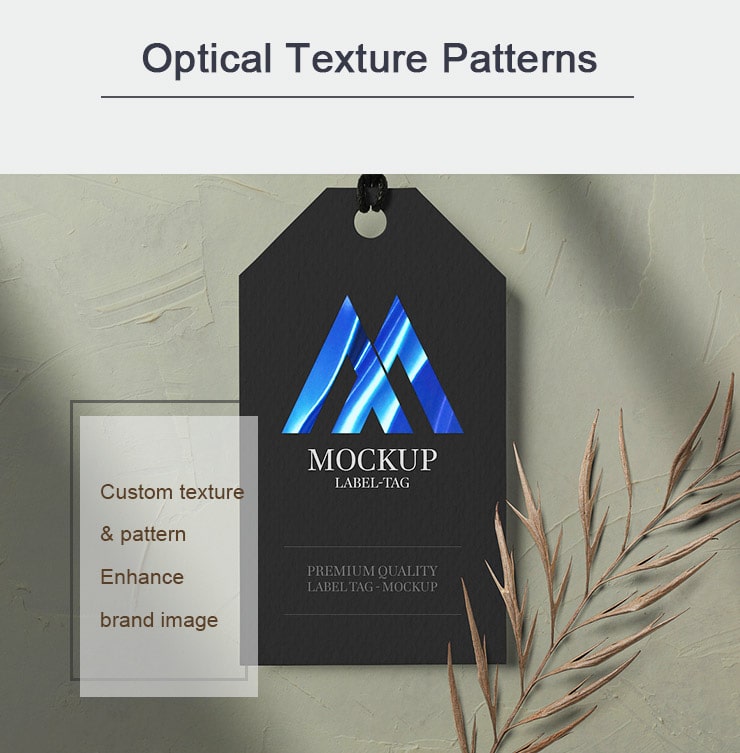 Whether it is labels, strips, or texture patterns, they are all produced by micro-nano optical technology. The micro-nano optical technology of Suzhou Image Laser can be well applied to hang tags of different materials and processes.
While appropriately increasing the cost, In the form of optical security strips, optical anti-counterfeiting labels, or positioning optical textures, it is perfectly combined with the customer's existing hang tag.
Provide one-to-one customized services, combine customer product and brand positioning, and provide proprietary security solutions. The anti-counterfeiting strength is high, and the appearance of the product and the brand level is improved.