With the surge in demand for masks in the market, fake masks have gradually appeared on the market. The fake mask will never provide any protection and will cause harm to the body.
As a brand security solution provider with decades of experience, Suzhou Image Laser offers overall security solutions for mask packaging to prevent any possibility of counterfeiting.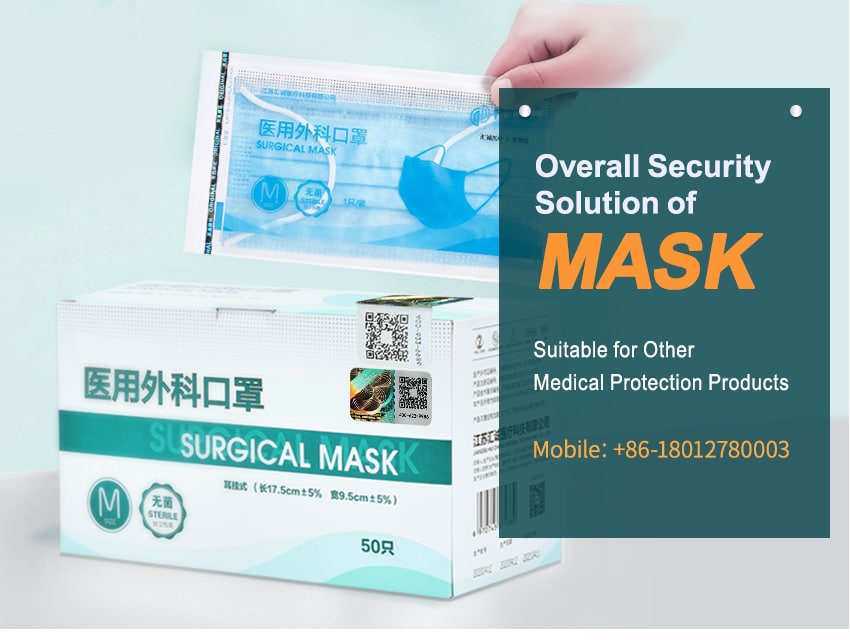 At present, Suzhou Image Laser provides two types of products to protect the safety of mask-related medical protection products, to prevent some illegal businesses from producing fake and inferior products due to the trend of profit, which threatens people's health. One is mask security stickers, the other one is mask security threads.

Hologram Security Sticker for Mask
Our company provides high-security hologram stickers that can be pasted on the mask packaging and kept in good holding. These stickers are easy to verify with the naked eye, and it is convenient for customers to distinguish genuine products. Moreover, they are shiny stickers that change color as you move the viewing angle.
Some overt and covert security features will be embedded into the design of holographic stickers to improve security. To further improve security, we recommend that you use tamper-proof hologram stickers. Once affixed at the required place, any attempt to peel off will result in void residue, which implies that someone has opened the package.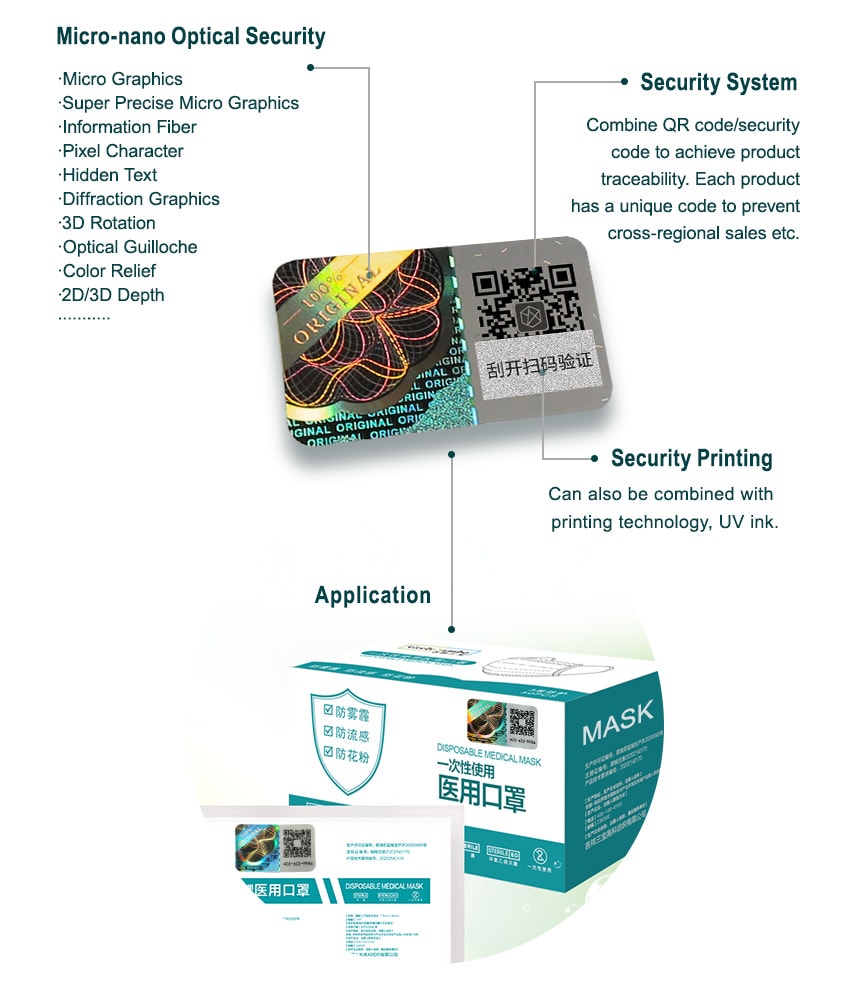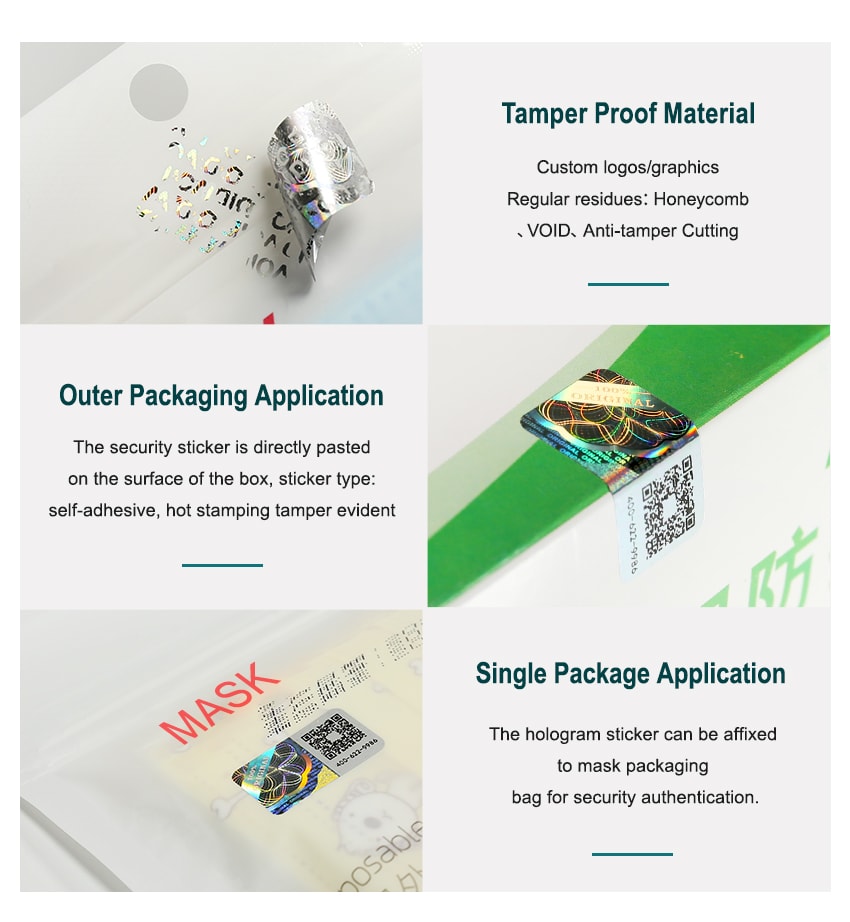 Optical Security Thread for Mask
This optical security thread is 2mm in width and coated with pressure-sensitive glue on the backside. It can be laminated with the packaging film used for facial mask packaging to tell the user that this is a genuine product.
In addition to anti-fake, some brand messages and company names can be integrated into tear tapes for brand promotion.
Our company offers different widths of security threads. For specifications less than or equal to 0.8mm, you can view our special security thread page, and for widths more than or equal to 1mm, you can view our corresponding tear tape products page.