The reports shared by the Organization for Economic Co-operation and Development (OECD) states that counterfeit by many top cosmetic and personal care brands flood into markets, websites, retail stores today.
These fake Personal Care & Beauty products not only harm the economy but also threaten the health and safety of consumers. This has created serious problems for cosmetic and personal care brands and end-users.
Faced with the challenges that counterfeiting presents to brand owners and customers, Suzhou Image Laser offers comprehensive optical security solutions to help brands combat fake cosmetic products and allow end-users to differentiate between what's real and what's not. And then alleviate the woes of the global cosmetic and personal care industry.
The answer to this problem is to add anti-counterfeiting measures to the product and product packaging itself. The current security solutions provided by our company include:
Destructive tamper proof stickers
Optical shrink film
Cosmetic nameplate label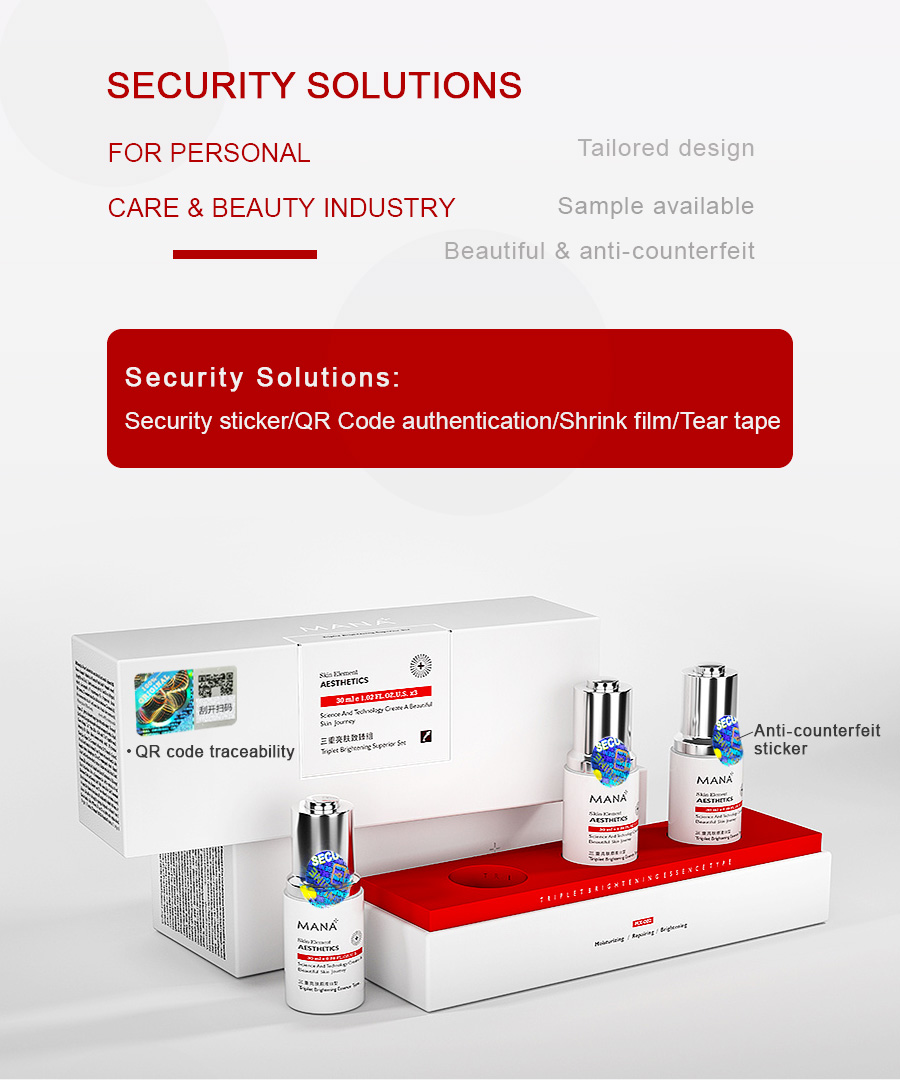 Suzhou Image Laser focus on the research and development of optical hologram labels for more than 20 years. We have served many foreign and domestic top cosmetic brands.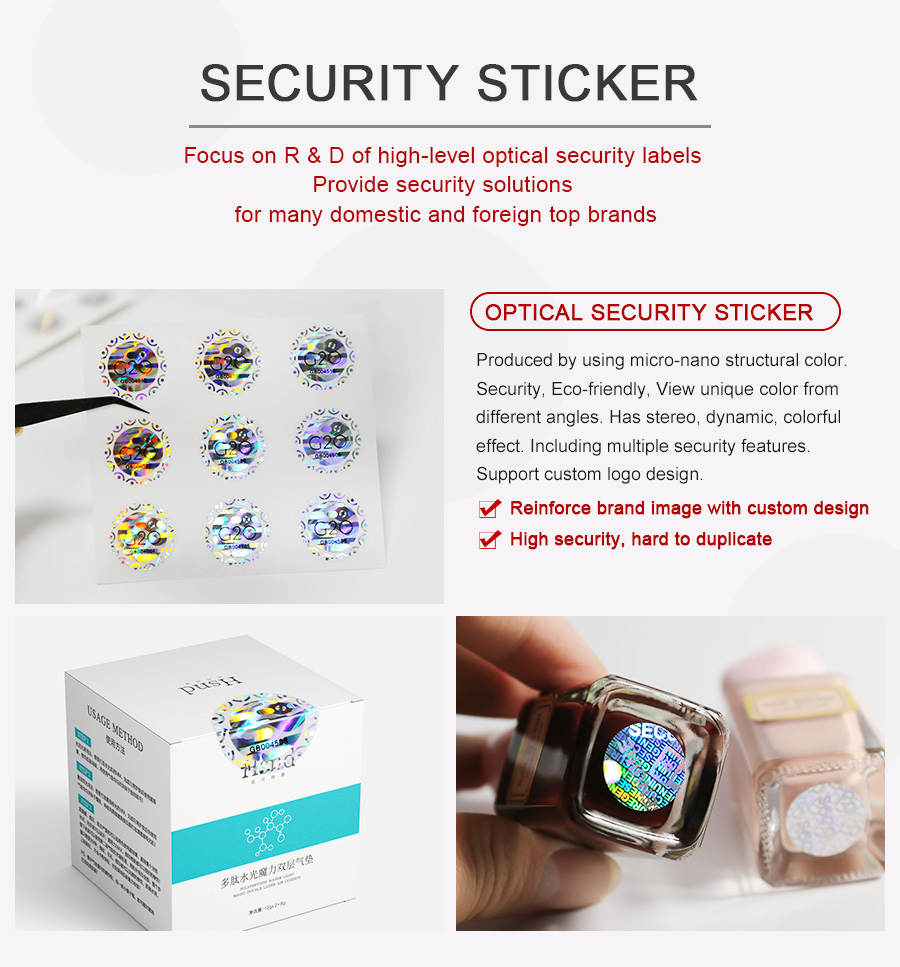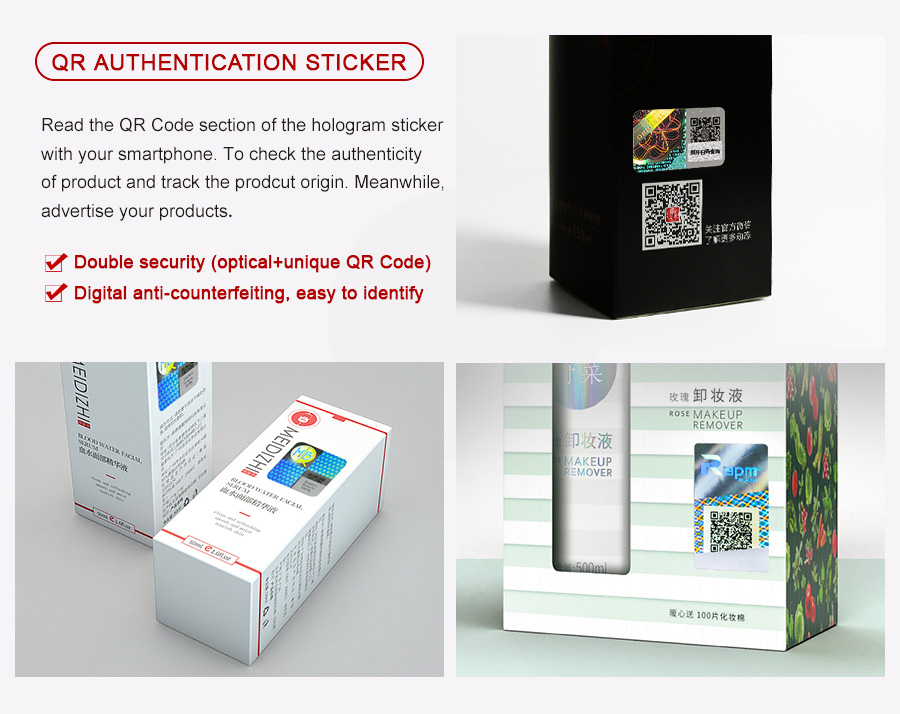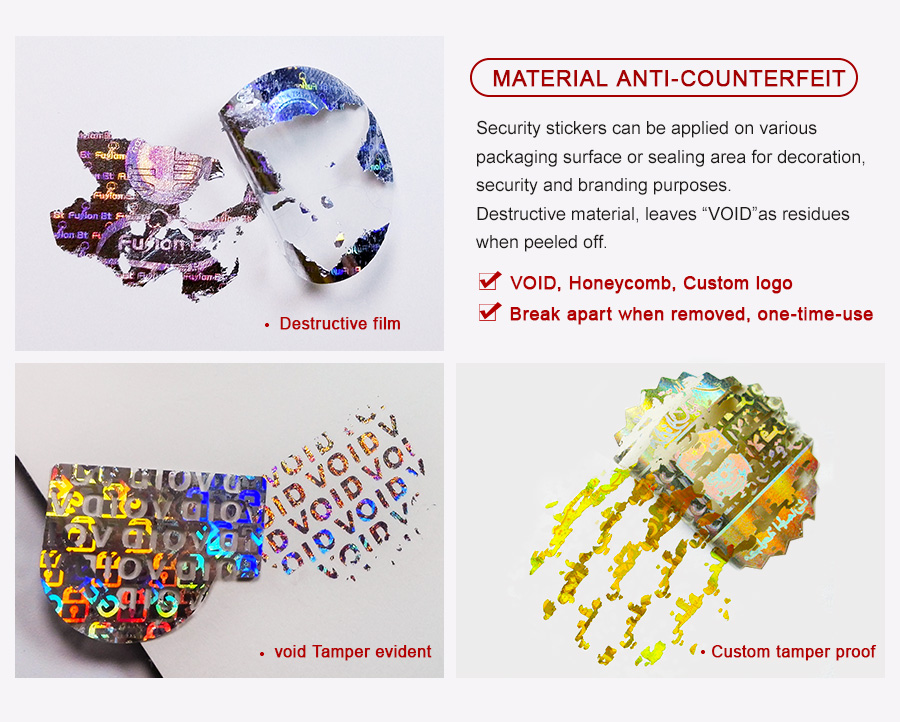 Optical shrink film is designed for kinds of box packaging, such as cosmetic, tobacco, electronic products, suitable for medium and high-speed automatic packaging models such as 3000, 6000, B1, GDX1, GDX2, FOCKE, SASIB, etc. It can be with generic or customized optical design, show the personalized anti-counterfeiting style of the corporate brand.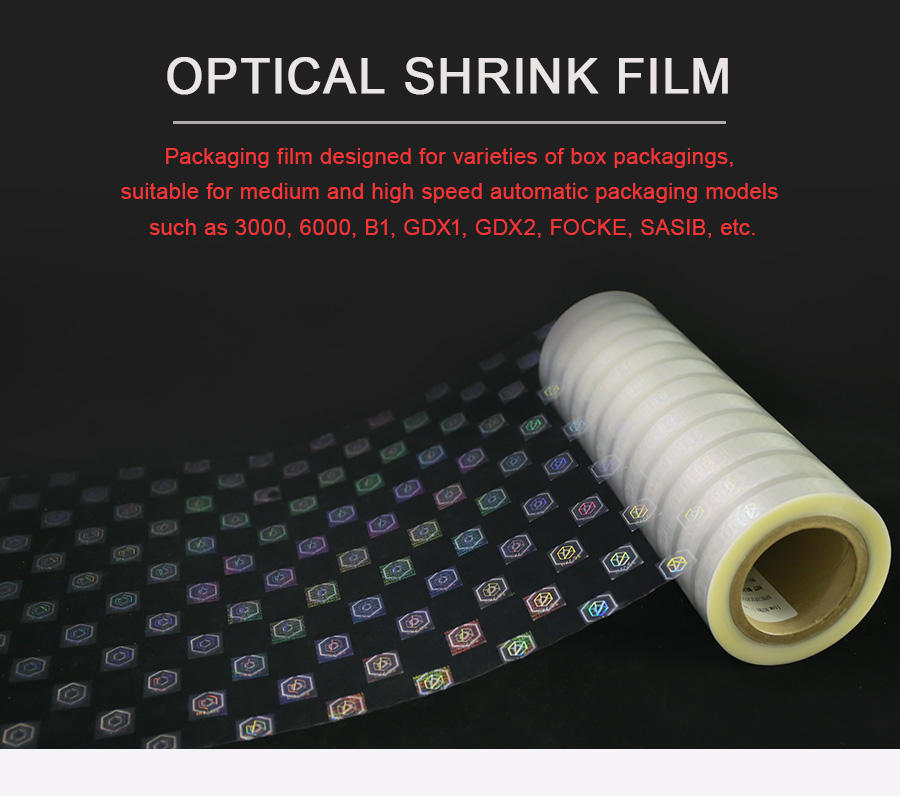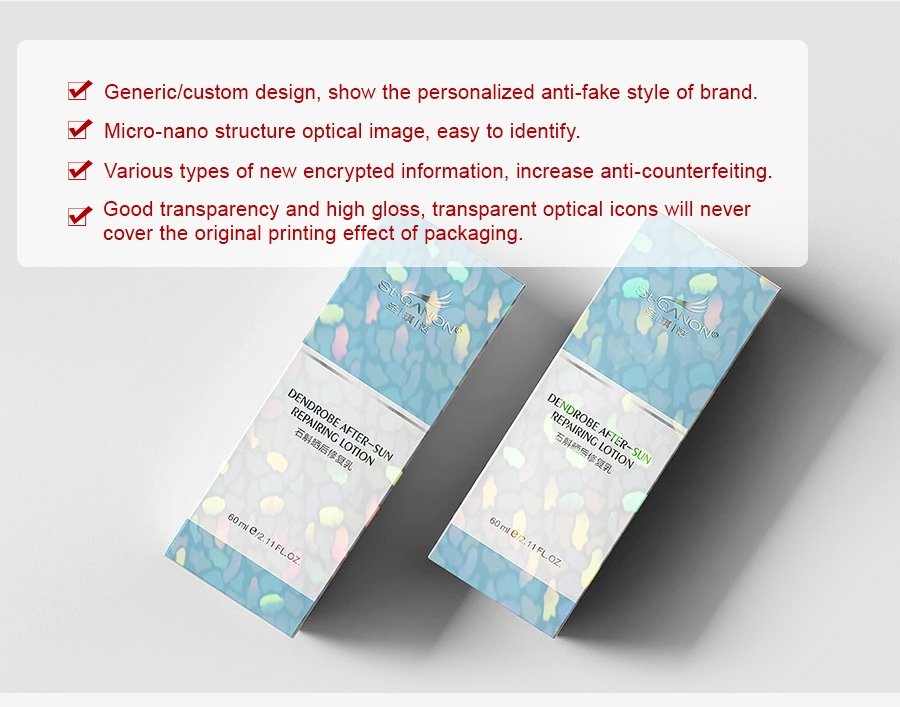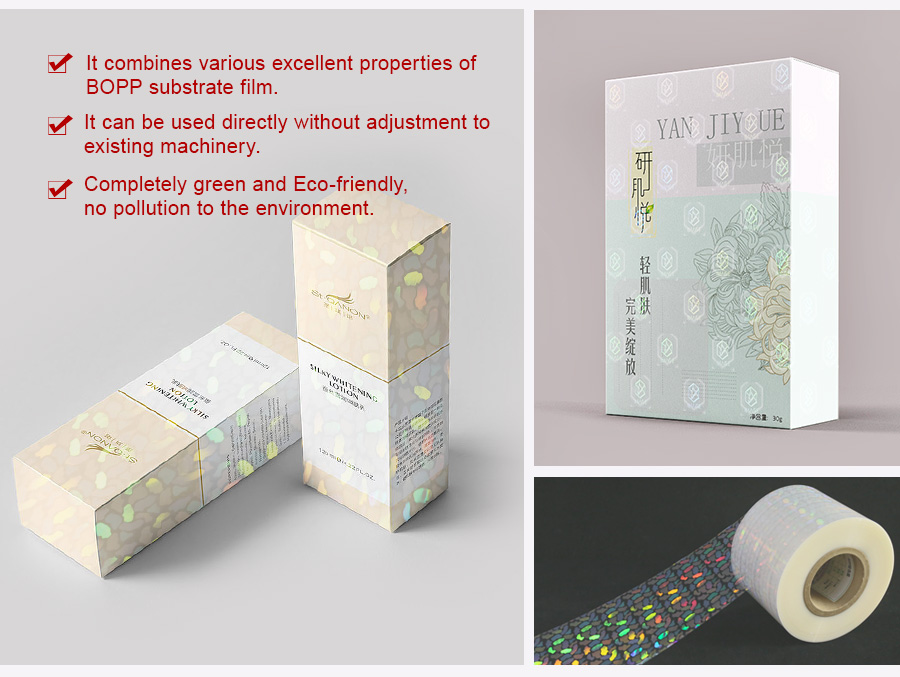 Optical security tear tape can be affixed to the inner surface of the brand package, thus providing customers with an easy opening tool. Its application can improve the experience of end-users. At the same time, it's an effective tool for branding and promotion, introducing self-adhesive tear tapes in the packaging of products can enhance brand image, protect products from counterfeiting.