3D holographic stickers contain many optical layers that display multi-dimensional images under certain light. People can view the scene and colors from multiple angles and depths.
The 2D/3D hologram is one of the highest optical security features, which is widely applied to various high-end anti-counterfeiting package items for promotion and security purposes.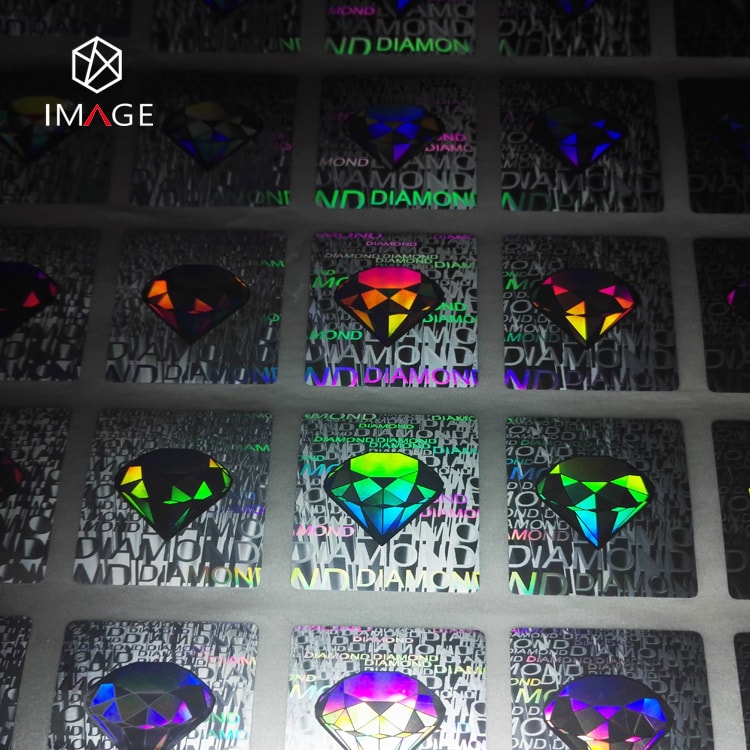 3D hologram labels present a three-dimensional scene constitute by more than two flat images. When observing the hologram images, there is a feeling that these flat images display on different levels in terms of visual depth, thus making you have a sense of vivid and lifelike 2D/3D effect.
The manufacturing process of holographic 3d stickers is quite difficult, it requires a high-resolution dot matrix system and specialist technicians. So as to a result that counterfeiters are very difficult to falsify. At the same time, our company offers customized logo hologram stickers to further enhance the level of security.
Not only do 3d holographic labels provide anti-fake features, but they can also add attractive effects to your packaging, enhance the brand image as well as increase the perceived value of products.
| Features of 3D Hologram Labels |
| 3D Holographic Stickers Gallery |
The use of the hologram 3d sticker not only protect products and brands from falsification and tampering, but it also establishes good customer credibility and makes consumer believes that manufacturers want to offer genuine goods to consumers.
Besides 3d holograms, our company can also provide hologram stickers with QR codes, hologram tamper proof stickers to satisfy market requirements.
Suzhou Image Laser is a professional 3d hologram stickers manufacturer, we promise that our company doesn't duplicate any existing hologram products or make any fake certificates, IDs. If there is a register mark or trademark in the design, a registered certificate copy issued by the government and an original authorization letter must be provided before mastering.