100% Custom Holographic Stickers
Custom hologram stickers can be embedded with some customized logos and brand messages, and are designed to provide additional security for brand products.
Custom hologram images make brand products much more difficult for counterfeiters to imitate. So that helps authenticate products and establish brand images.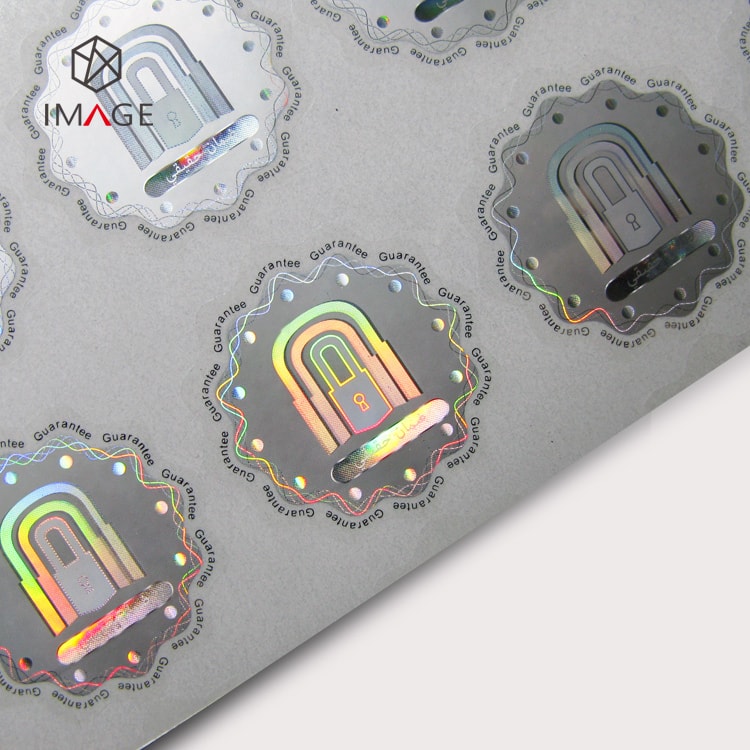 The reason why it is called a customized hologram sticker is that some personalized information, such as your own brand logo, company information, unique security elements, etc., can all become part of the sticker. They are designed to provide a higher level of security for branded packaging and documents.
Compared with stock holograms, custom holographic labels and stickers provide more security applications because the images are unique and cannot be used by other users.
At Suzhou Image Laser, we have specific design teams and specialized in offering overall holographic sticker custom service to brand packages and documents. These custom security hologram stickers can be widely used for various industries, such as tobacco, cosmetic, pharmaceutical, kids toys, electronics, automobile, etc Industries
Currently, the use of custom made hologram stickers is growing. Because people realize its importance, and more and more people tend to choose products with holographic stickers.
| Features of Holographic Custom Stickers |
| Custom Hologram Labels Types |
According to the requirements of each customer, our hologram labels support various personalized customization services, they can be customized from materials, sizes, shapes, colors to optical technologies.
Material & Size
Our company provides about nine custom made holograms materials with customers, such as non-destroyed, hot stamping foil, one-time use, void tamper-evident, honeycomb destructible, dots Pattern, anti-tampering cutting, fragile paper, and customized logo destroyed material.
The sizes of custom logo hologram sticker are available from 10mmx10mm to 150mmx150mm.
Shapes & Colors
Our company offers various custom shape hologram stickers, including common shapes, and some special shapes. Common shapes include square, rectangle, circle and oval, and other special shapes (such as flowers).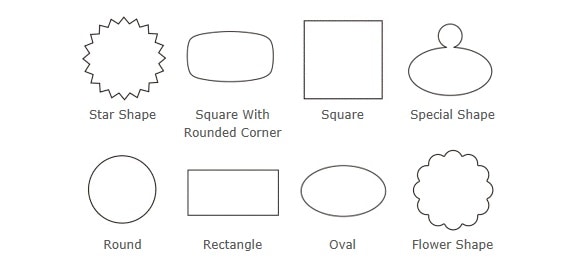 Available in various colors, for example, gold, silver and transparent.
Gold Hologram Sticker

Silver Hologram Sticker

Transparent Holographic Sticker

Holographic Sticker with Blue Printing
| Custom Made Hologram Stickers Gallery |
custom holographic security stickers integrate anti-counterfeiting, brand enhancement, and aesthetic appearance. This is the best choice to combat counterfeit products. Some necessary information and graphics are embedded in the holographic image, thereby further improving safety performance.
As a leading supplier based in China, we ensure each custom holographic sticker delivered to our clients is qualified. At present, our sticker products have applied to many top brands, such as Bosideng, Samsung, P&G, etc.