The holographic strip is a narrow stripe with a width from 8mm to 16mm. They are majorly stamped on paper label material, PVC cards, coupons, packaging boxes, sensitive documents and passports to prevent any possibilities of counterfeiting.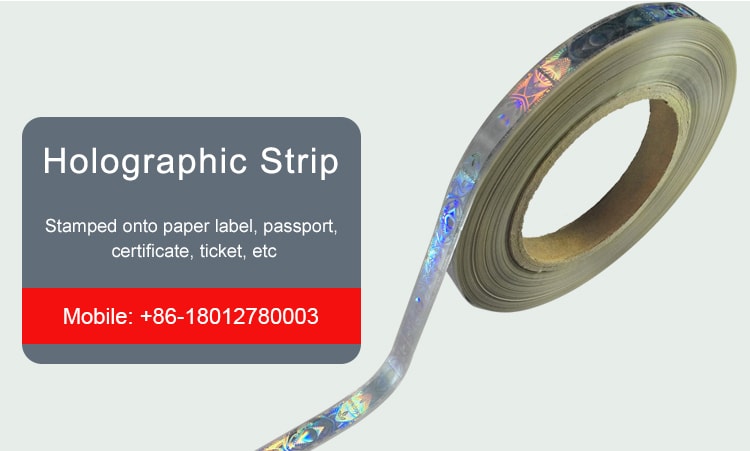 These hologram strips can be integrated with custom graphics and designs, and are usually provided in reel form and coated with heat-activated glue. The holographic image on the stripe can be completely transferred to the surface of the object by heating and pressure.
Once hot stamping, the optical image from this holographic stripe foil will be a permanent part of the object, can't be lifted up so that it can effectively avoid tampering, altering, and unauthorized access.
| Hologram Strips Gallery |
The hot stamping hologram strip produced by Suzhou Image Laser adopts custom design, top-notch materials, and advanced holographic technology to protect your brand product security. At the same time, the holographic stripe can be stamped onto pre-printed paper labels to help companies save costs and labor, instead of sticking two labels on the product, just one work.
If you are interested in more than 16mm holographic hot stamping foils and strips in width, you can choose our hot stamping hologram products, which which is easy to be transferred to surfaces like plastic, PVC, and paper by using the thermal process.