The hot stamping hologram is usually provided in roll form. The PET material used to produce the holographic hot stamping foil is coated with a special adhesive coating so that the image can be transferred to the desired position.
By using a hot stamping machine, the optical image from hologram foil can be transferred to various materials, such as paper certificates, stickers, plastic PVC cards, and fabrics.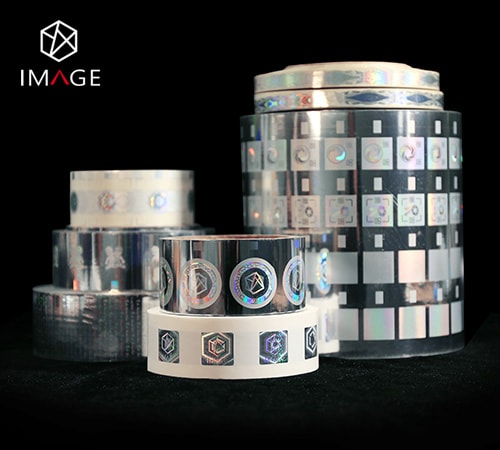 You can see each hologram image on the foil stamping has a registered mark along with it, which can be used to locate the position of each hot stamping foil label, ensure the optical image can be accurately transferred to a required position.
Our company also supplies continuous designs of customized holographic images in roll form to cater to unique requirements.
After the hot stamping process, it is like a permanent existence. This hologram image can't be lifted up or removed. So that it can effectively protect the brand, documents, IDs information from unauthorized access.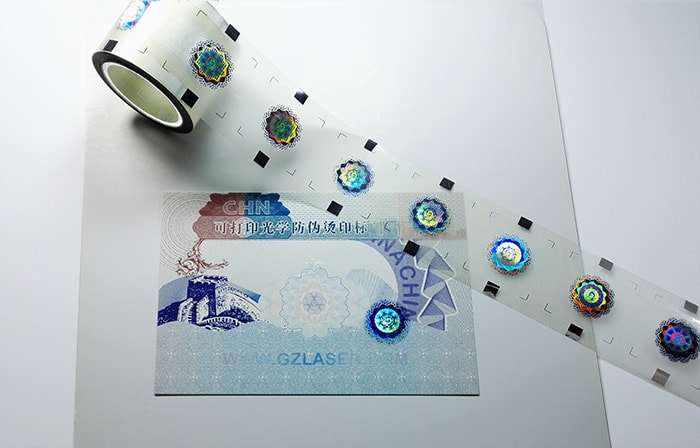 Suzhou Image Laser is a professional register hologram hot stamping foil manufacturer with decades of experience. We provide holographic hot stamping foils of different colors and uses them according to customer requirements.
| Holographic Hot Stamping Foils Gallery |
| Different Uses of Register Hot Stamping Hologram |
Register hologram hot stamping products use multiple security features and can be applied to some important certificates, id cards, and paper labels to enhance security and authentication.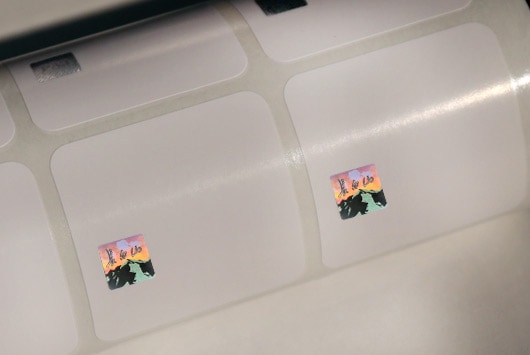 Hot Stamping Hologram for Paper Label
The hologram image can be hot stamped on the paper label, and the paper label will reserve blank areas for personalized printing. There is also a product that can be applied to paper labels, which we call holographic strips, which can be hot stamped on paper labels like narrow strips.
---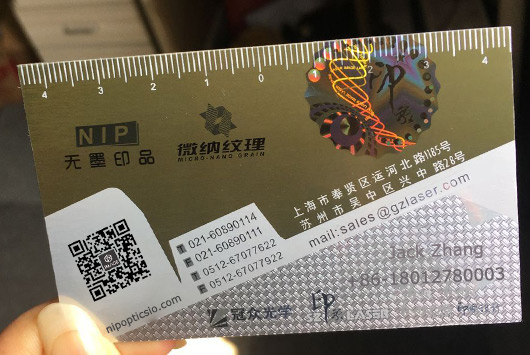 Holographic Hot Stamping Foil for ID Cards
The holographic hot stamping foil can be used for ID cards and driving licenses for security authentication. Combined with custom designs, it becomes a security foil that can be used to protect your ID card security through the heat and pressure process.
---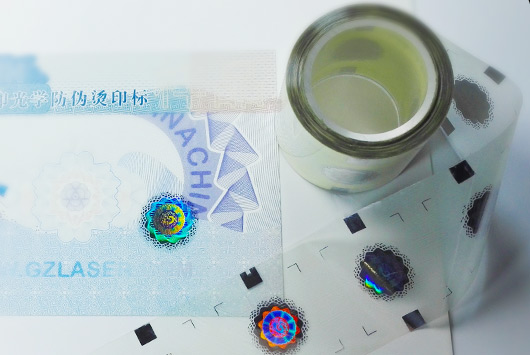 Hologram Hot Stamping Foil for Certificates
For some special documents & certificates like visas, passports & university certificates, our technicians will coat a special protective layer on the surface of holographic hot stamping foil, so that it won't be destroyed through the laser printer.
Related Articles of Fixed Position Hologram Hot Stamping