Micro-nano texture is also called optical texture, skin texture, and micro-nano structure texture. It's a general-purpose optical texture film material used for decoration, printing packaging, labels, etc. It can be combined with ordinary printing processes to be processed into packaging and label products.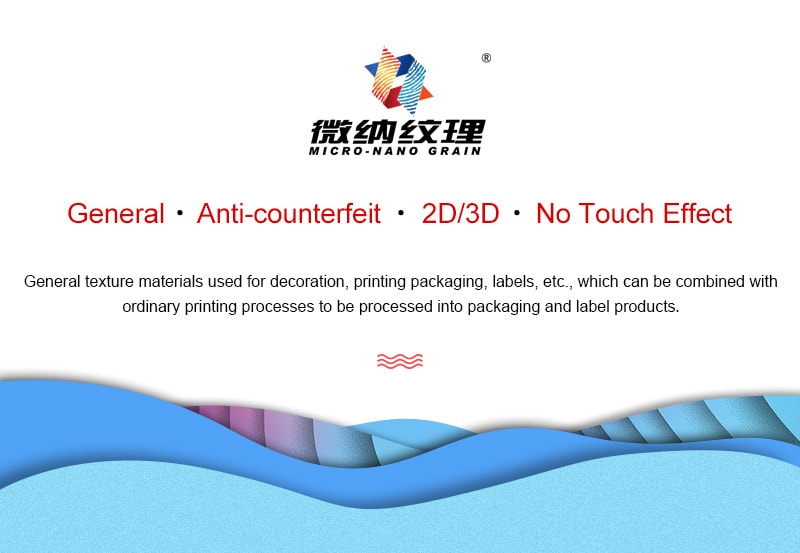 In addition, Suzhou Image Laser also owns two other brands, one is NIP (No Ink Printing), and the other is the E Identification system.
Process Characteristics of Micro-nano Texture
Micro-nano texture uses micromachining technologies to make the specific surface grating structure with laser carving, holographic technology, E-beam, ultra-precision CNC machining, electro-chemical, etc. So that makes light refraction, diffraction, scattering, and other optical appearance.
Using gray shading and color changes to emulate plant, mineral, biology, fabric, nature, science, abstract art. It can simulate a variety of visual effects, Such as stainless steel drawing line, carbon fiber structure pattern, water ripples, braid, bark, and other plant grain, marble, landscape clouds, pillar, and rainbow.
People see these visual surfaces, which is grating decorative grain. This surface decoration products create a new surface decoration visual experience.
Core Technology of Micro-nano Structure Texture
▼ The period is 300nm~5000nm, and the texture depth is 80nm~500nm. The surface has no touch feeling.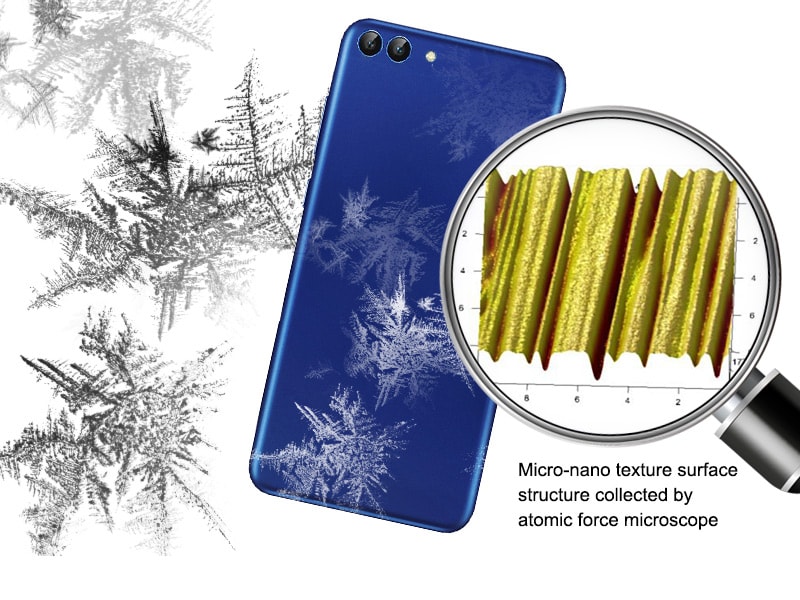 ▼ The thickness can be less than 1 micron, and it can be used to make transfer film & other texture decoration processes.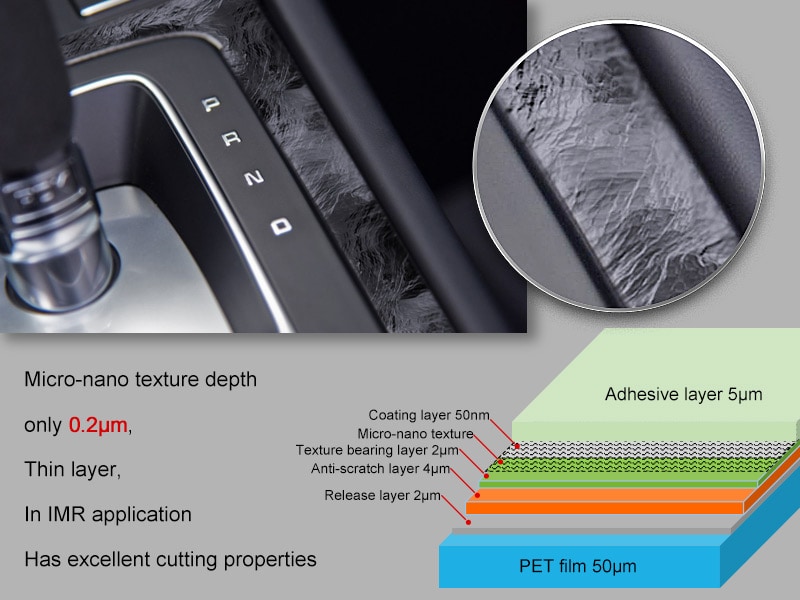 ▼ Can achieve color, black and white, dynamic and 3D effects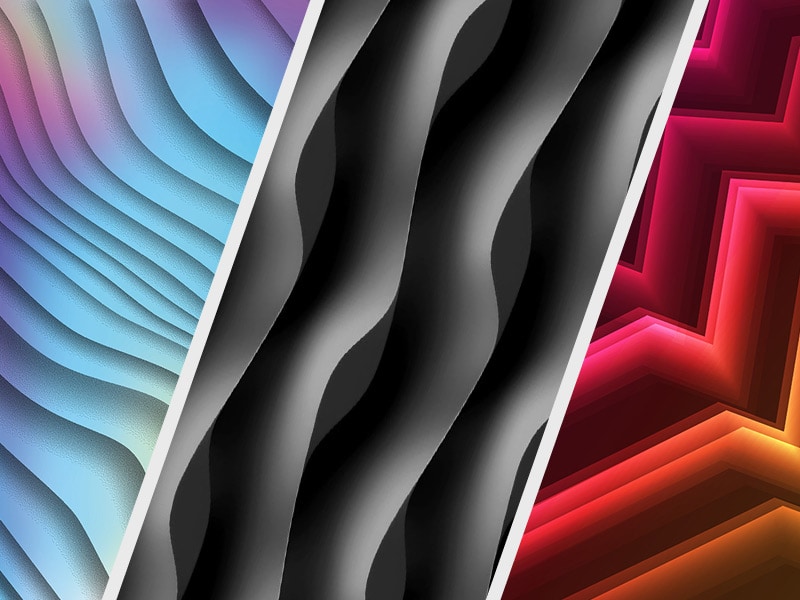 ▼ It can imitate carbon fiber, brushed grain, animal and plant texture.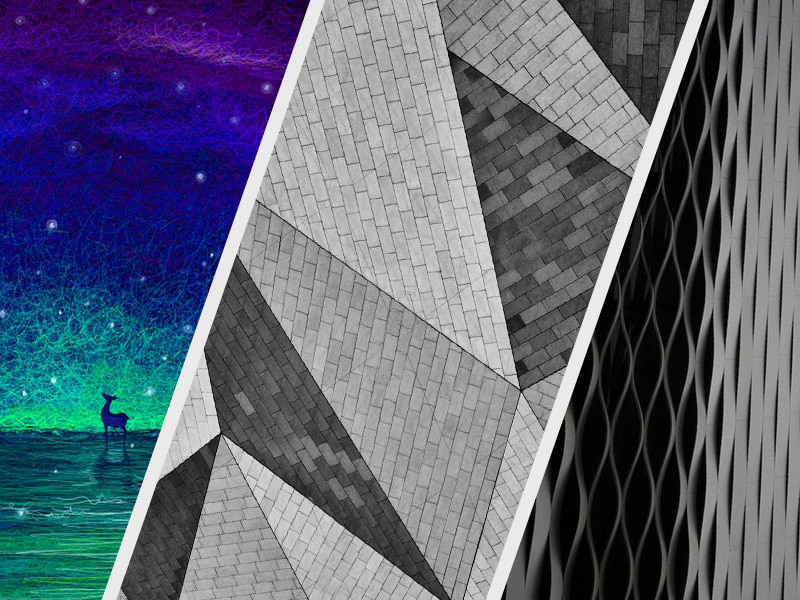 ▼ Low cost for mass production, hard to copy, No Ink Printing, Eco-friendly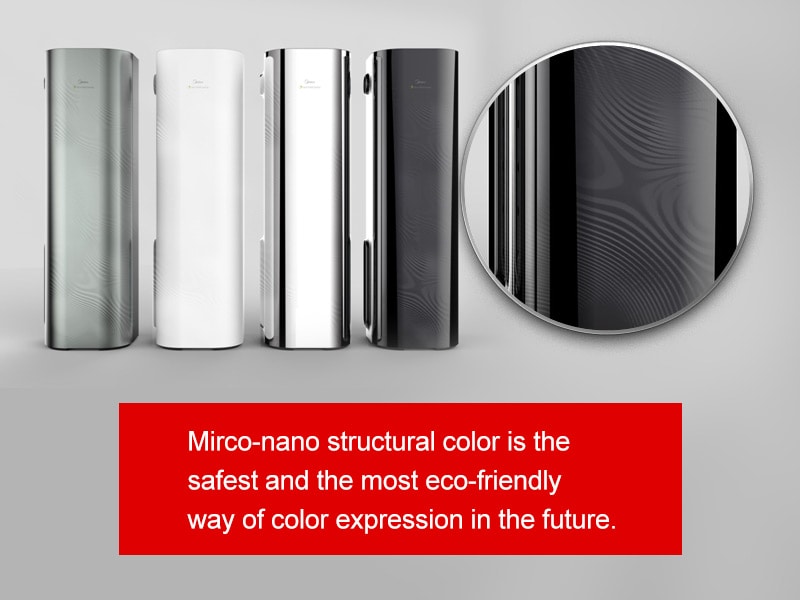 Micro-nano Structure Texture Application
You can understand micro-nano structure texture as a kind of optical structural film material. From the perspective of the application, it can be divided into IMD functional film and decorative film.
This optical micro-nano texture film can be widely used in automotive, home appliances, digital products, decorative building materials composite surface coating, also be used for lamination or transfer on footwear, luggage leather, cloth, paper, which can produce a fantastic effect with dynamic, three-dimensional, light and shade swap.
▼ Phone Case Texture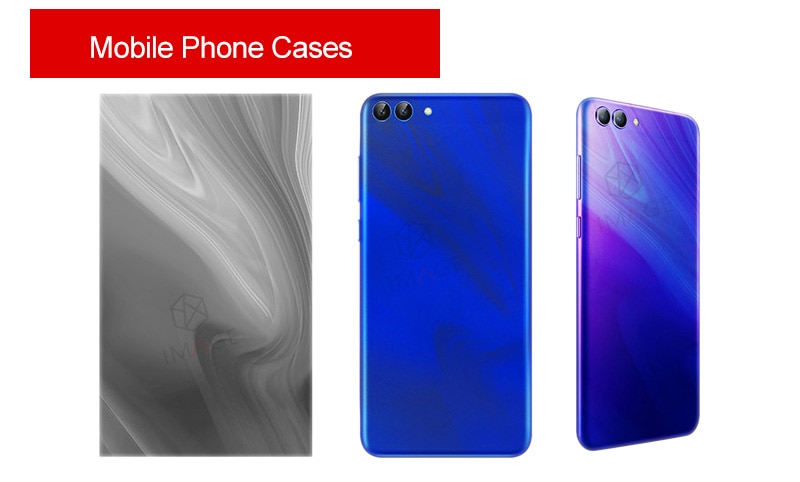 ▼ Electrical Products Decoration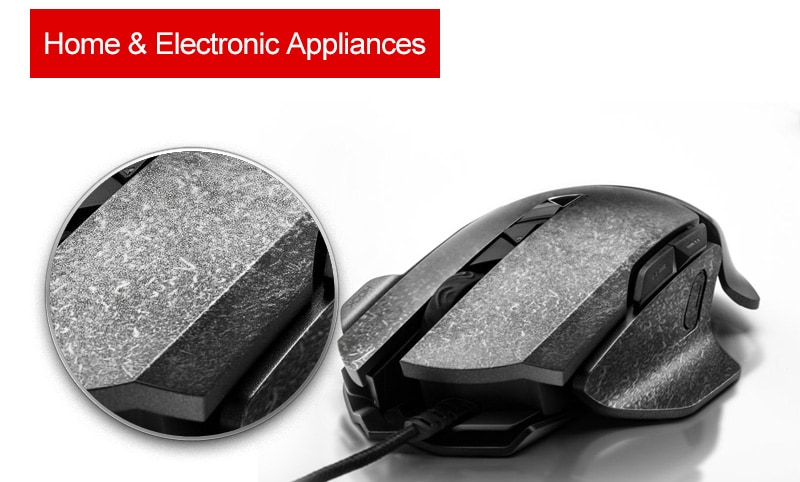 ▼ Building Decoration, Car Interior Surface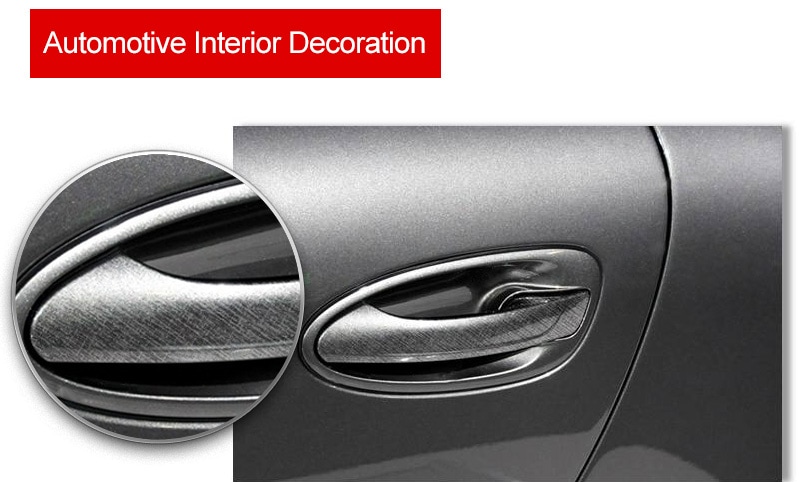 ▼ Packaging & Label Material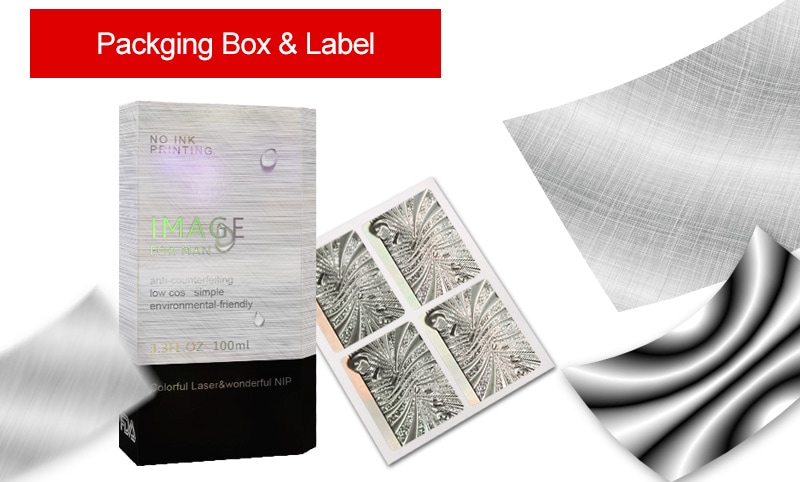 ▼ Luggage & Leather Products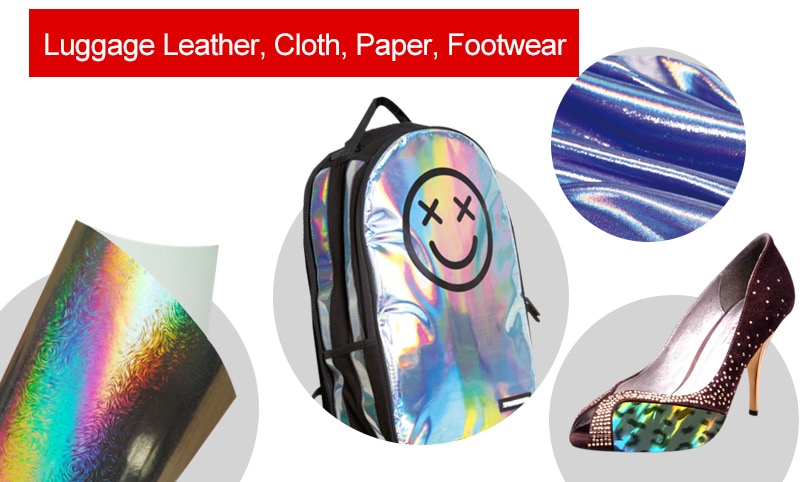 Adaptable Materials of Micro-structure Texture
☆ Metal, plastic sheets, sheets
☆ Paper, cloth, leather
☆ Glass, ceramics, building materials
☆ Injection-molded products
Finished Product Type
Lamination Type:
Our optical micro-nano texture film can be laminate with PET, PETG, PC material in roll or sheet, BOPP in roll, in-mold decorative film IMD, and IML process film.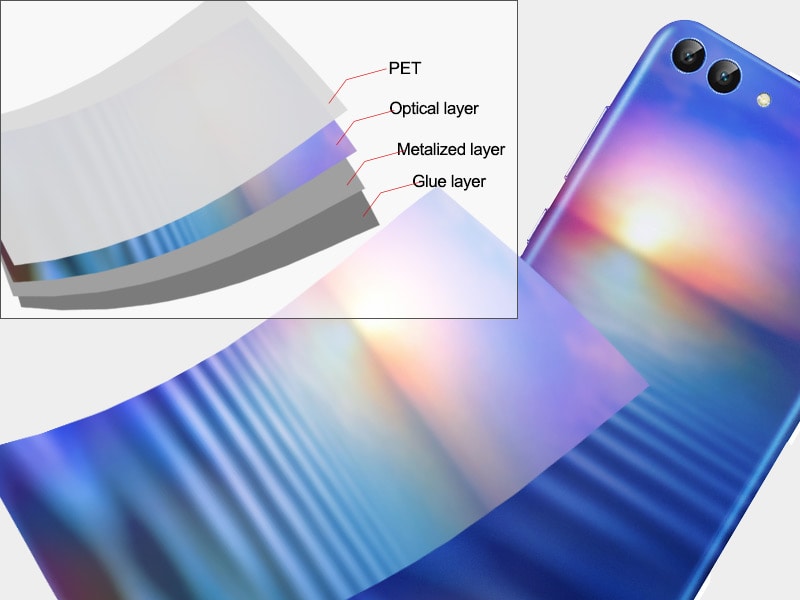 Transfer Type:
Optical micro-nano structure/ texture graphics can be transferred onto the special products via UV transfer, thermal transfer, water transfer, hot stamping, roll-to-roll composite transfer, roll-to-sheet transfer film, in-mold decoration transfer IMD, IMR process.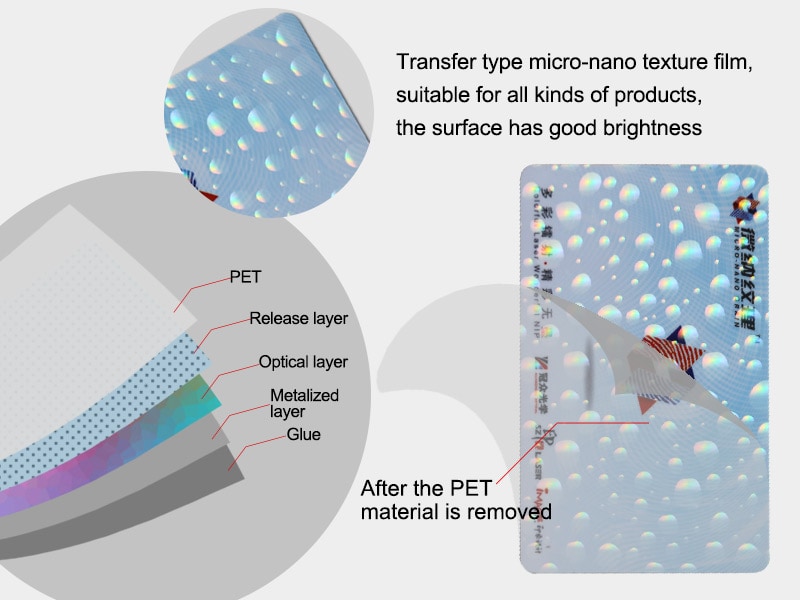 Brand Mission of Micro-nano Texture
The optical microstructure color-developing products can be completely free of any ink, which fully embodies the three social values ​​of manufacturing process safety, consumer use safety, and anti-counterfeiting safety, and fully expresses the corporate value of Suzhou Image Laser of "Do real, Be sincere, Go further".
"Just serve best in the micro-nano optics industry!" and "Let our overall vision Authentic and Aesthetic" are the beautiful vision and sacred mission of Suzhou Image Laser.
Related Articles of Micro-nano Texture