Tear tapes as an important package material, are being used more and more widely for various package solutions. There are different forms of tear strips, in the aspect of adhesive, width, bobbin size, and substrate material.
Adhesive, some tear tapes are with adhesive, some are not. Further, into the adhesive, there are pressure-sensitive adhesive (a kind of self-adhesive), and hot melt adhesive or glue. If with self-adhesive on the tear tape, the other side of tapes will be silicon coating, to avoid the tapes sticking to each other.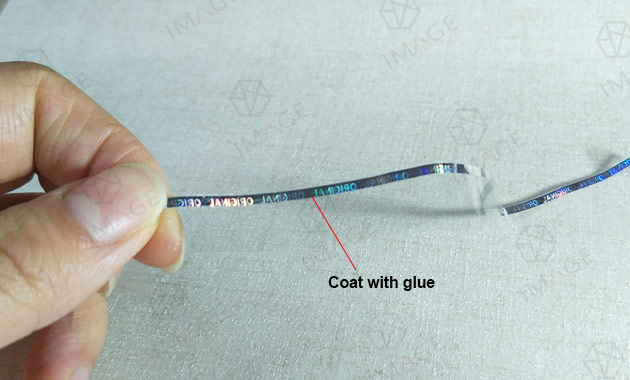 Width, it ranges from 0.7mm to 8mm or wider. It's easy to make wider tapes, but difficult to make narrow. We know that the tear tapes are slit into narrow lines from wide web films. So the narrower, the higher requirement for the substrate material, the slitting machine, etc. Suzhou Image can make 0.7mm wide high precision tear tapes (we call them security threads), narrower for example 0.6mm, or even 0.5mm are under development.
Bobbin size, for high volume tear tape application, is usually in quite a big roll. The inner diameter can be 30mm, 1 inch, 3 inches, or 6 inches. Big bobbin saves time to change roll so improves production efficiency.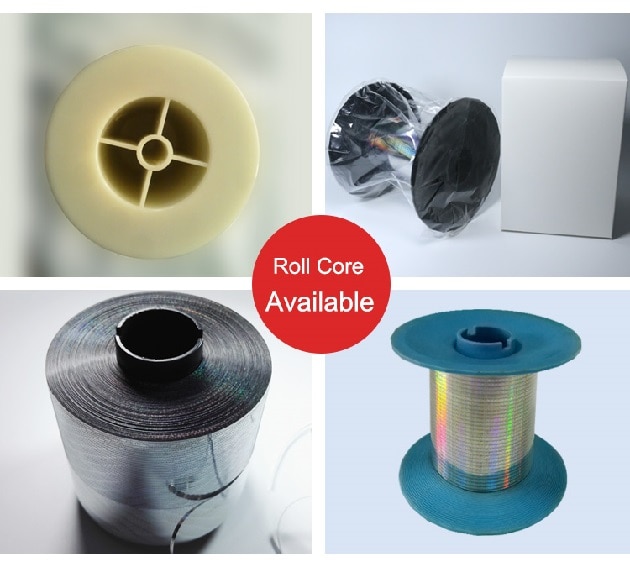 Substrate material, tear tapes are made of a kind of thin film, with certain tensile strength and other physical properties to get compatible with the final package processing. Currently, Suzhou Image has three options for the tear tape substrate, PET(Polyethylene terephthalate), BOPP(Biaxially oriented polypropylene film), and MOPP. The film thickness ranges from 20 microns to 80 microns or higher.
PET (Polyethylene terephthalate), a very widely used plastic film, is a good choice for making tear tapes. PET material tear tapes are suitable for soft package box application, because of their low shrinkage and stable physical property.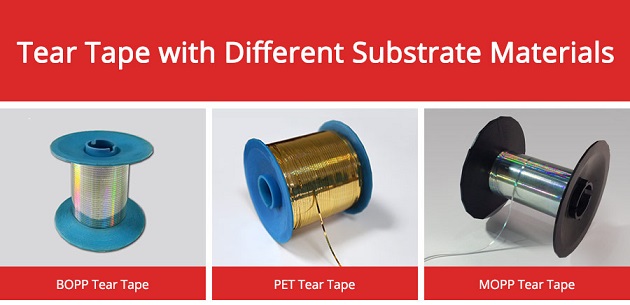 BOPP (Biaxially oriented polypropylene film), compared with PET material, BOPP tear tape is with higher shrinkage, softer and lower tensile strength. Suitable for rigid package box application, and more cost-effective than PET.
MOPP, which is being more and more used for making tear tapes in recent years, MOPP is stronger than PET, so it's often applied for package opening with certain requirements of tensile strength, for example chewing gum, rigid shipping envelopes. Regarding the cost, MOPP is the higher among the three.
We believe as the development of technology, there will be more optimized options for tear tapes, no matter the substrate materials, adhesive, and finishing process.
P.S.: All the above technical standards are under Suzhou Image's current product range, for details please refer to the sales contract and for more details please consult our technical support.
For Further Reading: