Why Use Holographic Laminating Pouches?
The pass and document of various large activities is the only legal voucher for each participant. It is also the only on-site disposal basis for the security work to realize the entry and exit control and management of all participants in the designated event area.
In order to ensure that the activities can be carried out in a safe and orderly manner, all persons entering the venue must wear corresponding passes to prove their identities. However, some lawbreakers obtained fake documents through illegal means and then entered the venue. This seriously threatens people's safety.
In order to prevent credential information from being forged and tampered with, some major events, large conferences, and concerts mostly use holographic laminating pouches for security purposes.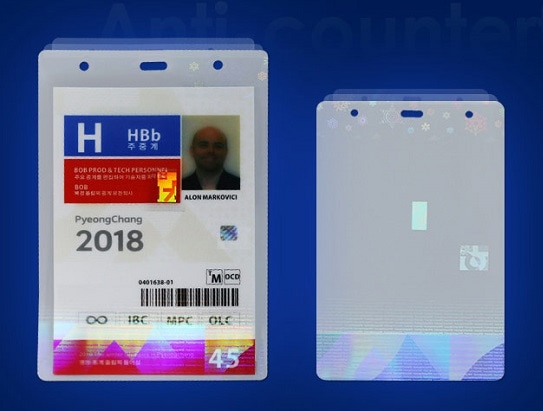 The laminating pouch provides some tamper-evidence, any attempts to open up a holographic layer will be destroyed, which leads to document visual changes and the document will be determined as it was attempted to be imitated.
And it offers your ID cards, badges and driver licenses an effective combination of security and attractive appearance.
What's a Hologram Laminate Pouch?
A hologram laminate pouch is also called a laminating pocket for authentication documents. It's an overlay, can be used to laminate passes, documents, and id cards, and offers a high level of protection for ID cards and badges at an affordable price.
To meet unique requirements, the laminating pouch can be customized with different sizes, thicknesses(5 mil, 10mil and 20mil), designs, and security elements.
Various security protection is used for holograms (such as zero levels light diffraction, UV ink, micro text, optical guilloche, etc) while production of the holographic image, so if you know the authority body issued this document you will always be able to distinguish it from a fake.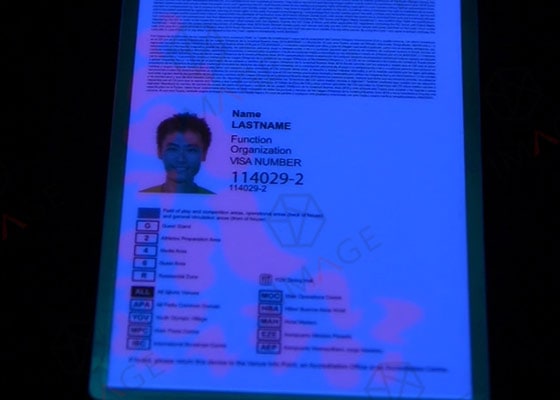 Types of Laminating Pouches
There are two main types of laminating pouch on the market. One is functional laminate pouch that need to be protected but not frequently used, such as business licenses. The other is laminate pouch that have both protection and anti-counterfeiting functions, such as major events and conferences. We call it a optical hologram laminate pouch.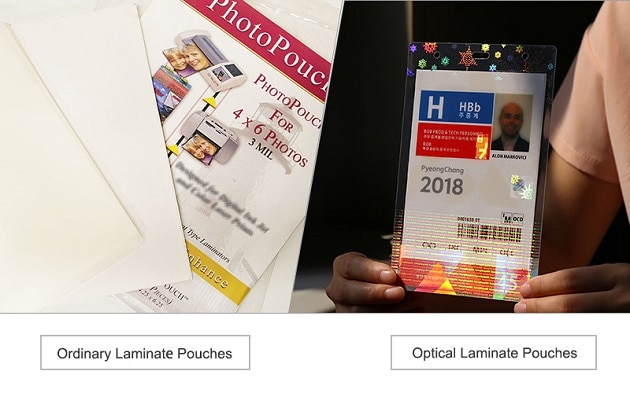 Ordinary laminating pouches are cheap, lack of authority, do not consider beauty and anti-counterfeiting, and have no technical content. They are widely used in the preservation of documents, certificates, photos, etc.
Hologram laminating pouches comprehensively considers various factors, such as security and authority, and is more widely used in large-scale meeting pass, sports meeting pass, work pass, etc. It not only takes into account the practicality but also with a higher anti-counterfeiting function.
Suzhou Image Laser Technology is committed to producing optical anti-counterfeiting products supported by advanced optical technology. Among the major types of security hologram products, one of our company's main products is a security laminate pouch.
The Character of Optical Laminate Pouches
The optical laminate pouch uses PET (Polyester film) as substrate, double-layer paired with single-sided sealing symmetrical envelope structure. The pass is strong after laminated together with hologram pouch, not easy to crack, with waterproof, moisture resistance, fading resistance, tamper resistance, long-term storage and other advantages.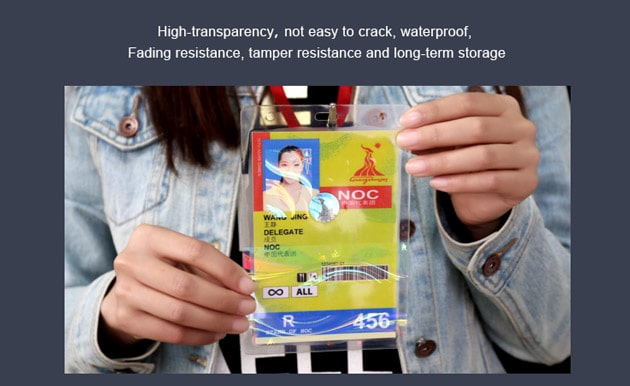 Generally, the front layer with physical optical security design, good transparency, which does not affect the display of credential information, fluorescent security ink, and laser engraving can also be made on the back layer. Meantime, it has a flexible size, a simple certification machine, and other features.
Suzhou Image Laser Technology has provided an anti-counterfeiting hologram laminate pouch for the 2008 Beijing Olympic Games, the 2010 Guangzhou Asian Games, the 2014 Incheon Asian Games, The People's Republic of China, Seafarer's Passport, and the 2018 Pyeongchang Winter Olympics. The response has also been recognized by the domestic and foreign industries.
For Further Reading