Counterfeiting is one of the biggest threats faced by brand owners, threatening profits, corporate reputation, and, potentially, customer safety and loyalty. Moreover, fake products also pose health and safety risks to consumers.
In order to solve the problem of counterfeiting, and protect the rights of brand owners and consumers. Some brand products, especially top-brand start to use holo stickers on the packaging. Because they can help brands keep up with and combat more and more complex counterfeiters.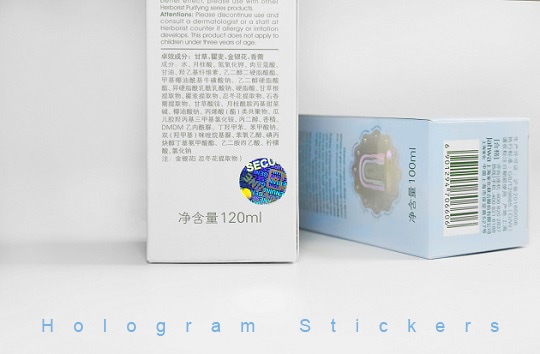 What should we do if find that our brand's packaging sticker has been forged in the market?
When an enterprise encounters hologram stickers that affixed to brand packaging are counterfeited, At first, you need to find the counterfeit products and labels, and hand the anti-counterfeiting label to the manufacturer for verification, and clarify the source.
If the fake hologram label and the real label are produced by the same anti-counterfeiting company, the brand owner can claim losses from the counterfeit company.
If it is faked by a competitor in the same industry, then you can communicate with the anti-counterfeiting company to upgrade security solutions and increase the difficulty of counterfeiting.
For example, integrating different technologies into holographic sticker design, holograms connecting with track-and-trace systems, sophisticated holograms with special visual effects can offer extra security.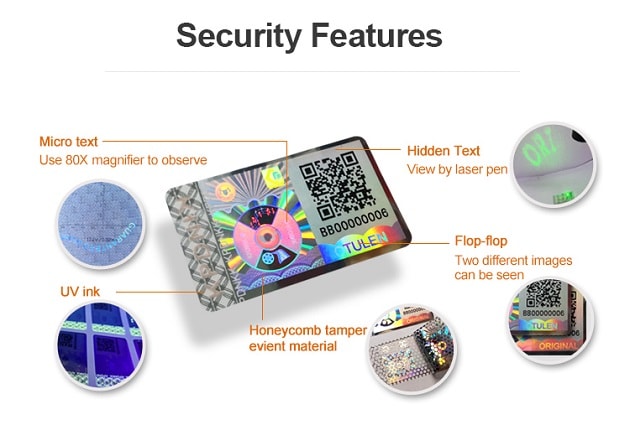 In fact, before encountering this kind of problem, we should take precautions before it happens, try our best to put an end to such things from happening.
These are four ways to prevent holographic stickers from being forged.
1. The design of holographic stickers is mainly concentrated in three aspects, with the characteristics of easy identification, difficulty to imitate, and clear patterns. This increases the threshold for counterfeiting and makes it easier for consumers to identify.
2, Choose a reliable holographic sticker manufacturer. If the selected manufacturers are not formal and the qualification review is not strict, there will be the possibility that the same anti-counterfeiting label will be sold to multiple companies, so the anti-counterfeiting sticker also loses its meaning and is risky to the company.
It goes without saying that the hologram sticker manufacturer should be a properly registered company with good credibility, this step would definitely give you the much-needed peace of mind.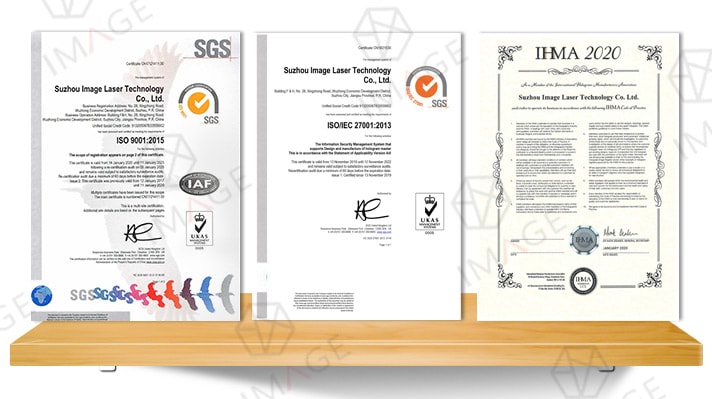 Suzhou Image Laser is an I H A M (International Hologram Manufacturers Association) member , owned more than 20 intellectual property in the related technical field. We strictly adhere to ISO9001, quality management system, and ISO27001, an information security system. which helps us to win more brand projects and governmental orders.
3, Add personalized elements to the sticker. The hologram sticker can carry the logo of the company, name, brand message, or add any other design by using holography.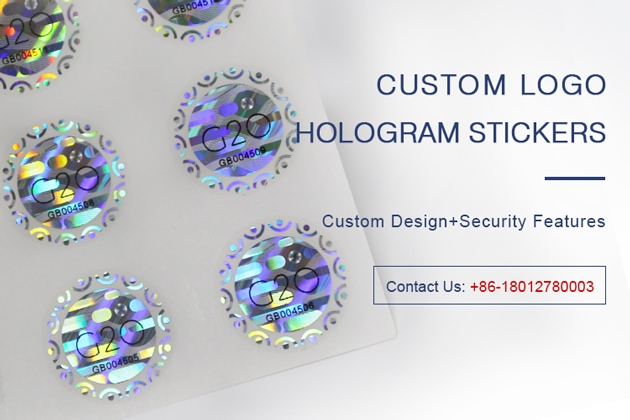 4, In a combination of QR code traceability system to help customers check the authenticity of products, and publicize the basic knowledge of identifying the authenticity of products to consumers.
As an anti-counterfeiting company, Suzhou Image Laser Technology is also a consumer. We look forward to relevant departments to improve legal provisions, promote the industry system, and reduce regulatory blind spots, so that hologram stickers can really become powerful anti-counterfeiting tools.
For Further Reading