Hologram laminating pouches are made of two layers pet film coated with EVA glue, which offers security protection & authentication of plastic ID Cards & documents. They are commonly used to laminate important documents, event id badges, tickets, and parking permits.
These laminating pouches are available to customize in different graphics, sizes, and thicknesses. They are a combination of visual appearance and security features, which make them more secure & attractive.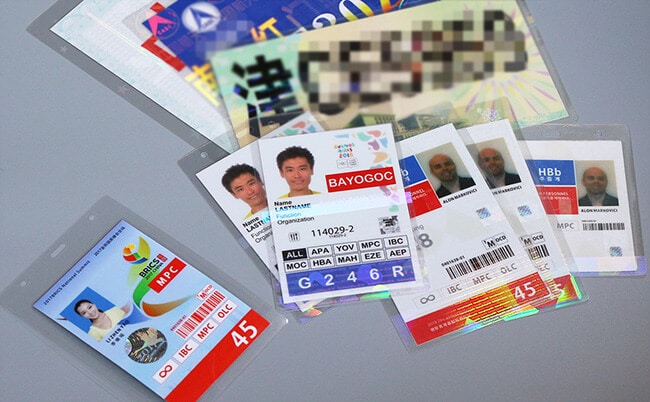 Laminatingpouches types
Suzhou Image Laser offers cold seal & heat seal laminating pouches for securing your ID Cards & Documents.
Heat seal, it requires a pouch laminator, which can securely seal them together. If someone tries to open, it will be self-destructive, avoid anti-tampering. Meanwhile, optical layers will make counterfeiting more difficult. Sophisticated optical techs protect what you want to be more secure.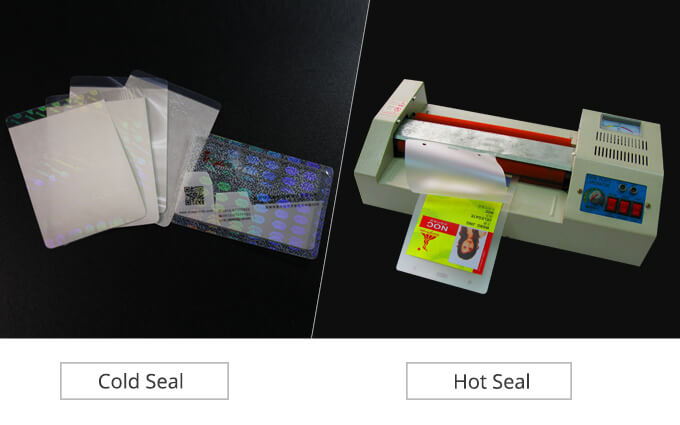 Cold seal, it can finish the lamination without any types of equipment, just by manually. It's very convenient to operate, suitable for short term certificates, such as election and concert events.
Prepare documents or cards, and placeyour documents or cards into the pre-cut hologram pouch film, then laminate while peel offthe release film, Finally stick them together.
Whatthickness of laminating pouches are best?
10 mil laminating pouches ( 7mil pet and 3 mil glue) is the most widely used in many projects. Our company accepts custom service, they can come in a variety of thicknesses, sizes, logos & texts. Please see the below form, it will give you some advice.
Model
Size(MM)
Material/Thickness in micron(PET+EVA)
2X3
60X95
50+30
75+50
100+75
125+100
50+30
3X5
70X100
50+30
75+50
100+75
125+100
50+30
4X6
95X135
50+30
75+50
100+75
125+100
50+30
5X7
110X160
50+30
75+50
100+75
125+100
50+30
6X8
135X185
50+30
75+50
100+75
125+100
50+30
A4
216X303
50+30
75+50
100+75
125+100
50+30
A3
303X426
50+30
75+50
100+75
125+100
50+30
Also can add other security features like UV printing, Guilloche, Laser texture…
How to LaminateHologram Pouches with ID Cards & Documents?
The whole thermal laminating processing needs to equip with a pouch laminator, which will unit your documents together with pouches, Here is a video.
SuccessfulProjects
In recent years, Suzhou Image Laser has been served many government projects, such as 2008 Beijing Olympic Games, 2018 Pyeongchang Winter Olympic Games, Buenos Aires 2018 Youth Olympic Games, etc. If you like, we can send you some samples to review.