Nowadays, with the development of printing technology, various id forgery behaviors are also increasing rapidly. The application of hologram overlay can protect the security of your cards, documents, and certificates and prevent forgery. It has become one of the good anti-counterfeiting methods, realizing the dual security guarantee of vision and technology.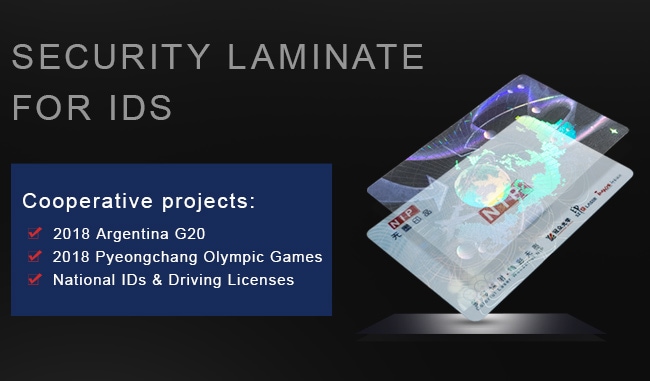 There are several types of holographic overlays available to improve the security of your ID card. It acts as a transparent protective layer to protect your personal data from being forged while ensuring that personal information is easy to identify and display.
If it is used for certain employee cards, library, or membership cards, it is recommended that you use our generic cold laminate overlay. The most popular designs are SECURE and Globe, but other designs can also be used.
If used for government, organization, or national projects, hologram patch film, or holographic embedded overlay, both are ok. These are thin rolls of film that are applied on ID card surfaces by lamination printers.
Now that the holographic overlay film is such a great option for ID cards, let us learn more about how does it is made.
How to Make a Hologram Overlay?
The production of the holographic overlay is a very complex process that requires special equipment and expertise. The equipment requires to make hologram overlay include dot matrix equipment (record image), wide-web embossing machine (emboss hologram image on the material, vacuum metalizing, coating machine.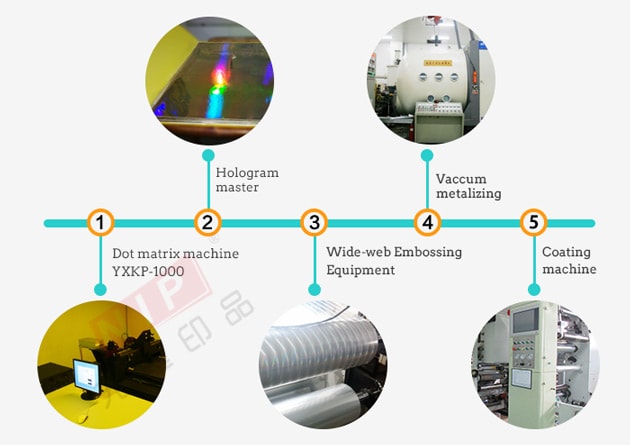 However, if you need a hologram solution that is unique to your organization and guaranteed not to be replicated, you can make your custom order. The film will be based on your chosen design and security requirements and features.
How to Make a Custom Hologram Overlay?
The customized version of the hologram overlay has high-security performance and is mainly used for certain government projects and national ID cards. If you need custom graphics, you can send your artwork to us, and our designer will provide you with a holographic artwork for your confirmation. The following process is the same​​.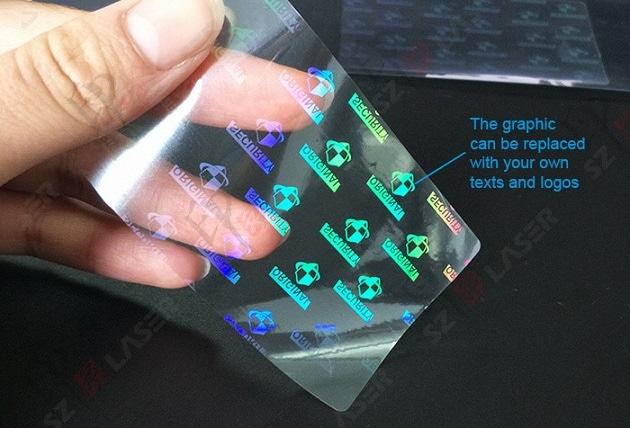 As a very effective way to protect the security of the card, holographic overlays cannot be copied by a scanner or by standard printing equipment. The production of holographic images has a technical threshold. Unlike printing, it can record real images in three dimensions.