Importance of Holographic Stickers
We can find more and more holographic stickers are used in almost all kinds of products nowadays. These stickers have many different applications, they can be used for the purpose of anti-fake, product authentication, and eye-popping appearance. Generally speaking, they are majorly used for security reasons.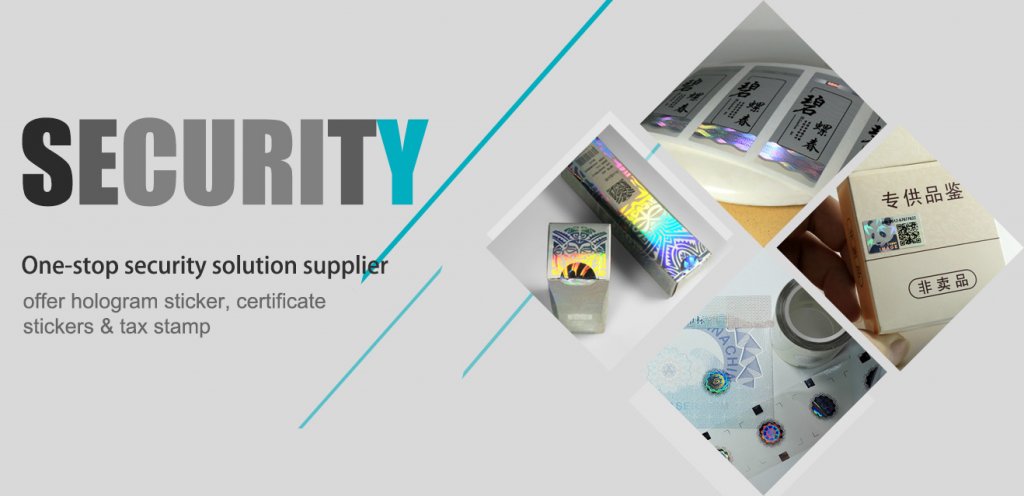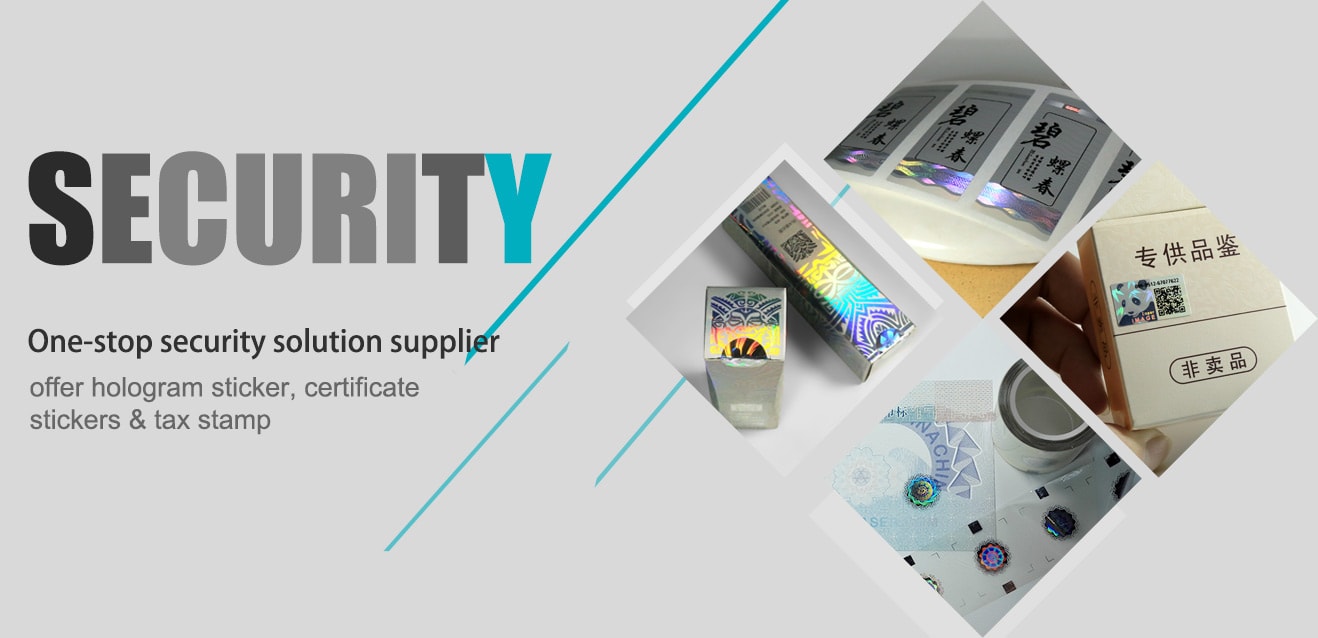 You may be wondering how do these hologram stickers are produced? And why most people prefer to use their own logo in holographic images. In the following introduction, Suzhou Imaging Laser will provide you with answers.
Six Steps to Learn How to Make a Holographic Sticker?
To make holographic stickers requires advanced hologram equipment and specialist technicians, so it is difficult for counterfeiters to imitate. The device can record high-resolution optical images and is also the most important process for making hologram stickers.
Step 1, Your need dot-matrix hologram equipment, which helps etch optical image. The shooting area of ​​the dot matrix system range from 150×150 to 800×1000. The Shooting accuracy is up to 2450dpi so that records high-resolution holographic images.
The optical image can be generic design or comes from your own custom information, such as logo, company name, graphics, etc. As a holographic sticker maker with more than ten years of experience, our company is very professional in making your own hologram stickers.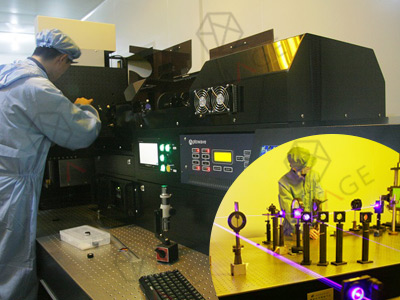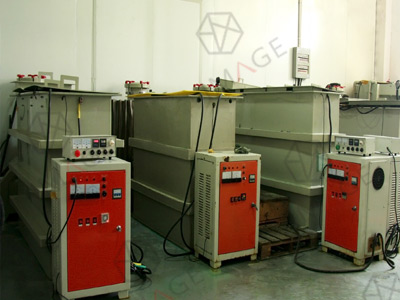 Step 2, Use an electroforming system to get a nickel hologram master. First, put the PC sheet with an optical image into a 2000L volume electroforming tank, then adjust the temperature to 40 ℃, PH4.0. About 2.5 hours later, a nickel shim is ready.
But galvanic electroforming to copy shim is not our development direction currently. we're doing a great effort in R&D a new technology without using nickel, We're moving toward an environmentally friendly direction, which is NIP(no ink printing package).
Step 3, Install hologram master onto hologram embossing equipment, this machine will do hot pressing and duplicate the hologram image to premium grade PET materials. Our company has an embossing machine, which can perform two-color printing, and at the same time, it can also perform positioning printing to protect the area that needs to be position de-metal.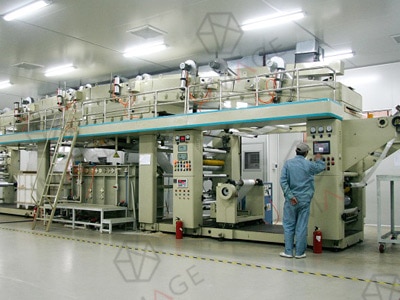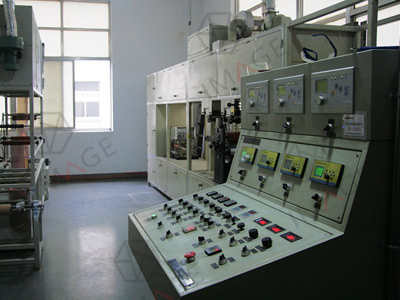 Step 4, Glue coating machine, with the help of coating machine, coating water base adhesive, silicone oil, hot melt glue onto hologram image. At the same time, holographic stickers will be laminated with silicon paper.
Step 5, The automatic die-cut machine is used for cutting roll with blank PSA holographic stickers or a printed label. Especially suit for die-cutting laser sticker with cursor and tripping.
Used with slitting machine, it can slit the sticker, especially for hologram sticker slitting after auto die-cutting. They can die-cut holographic stickers into rolls or sheets according to specific requirements.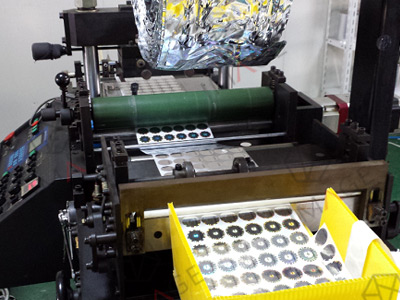 Step 6, Other special processing for different requirements and higher security functions, including security UV ink printing, de-metalized processing, special coating, etc.
Video of How to Make Hologram Stickers?
Why Most People Prefer to Use Their Own Logo in Hologram Images?
First of all, improve security performance.

The holographic stickers produced by our company contain many sophisticated optical technologies themselves. By embedding your own brand logos in them, it is more difficult for others to counterfeit. So that provides high-level security protection for brands and products.
Second, Brand Marketing
Some necessary brand information has been integrated into the holographic image, which can help enhance the brand's influence in the market. When customers are affected by this visual effect for a long time, seeing the label can quickly identify the brand itself. Unlike the generic design, they belong only to you and cannot be used by others.
For Further Reading: