The 16th Security Documents Summit (SDS) will open at Beijing's National Conference Center from 8th to 9th, December 2020. This is one of the more well-known high-end conferences related to legal documents, security ID cards, and certificates. It is also the most important meeting and communication platform for key companies, experts, and government officials in Asia.
Suzhou Image Laser Technology has been exhibiting at the Beijing Security Document Summit for seven consecutive years. What products will we bring to you this year? Before we learn about the products, let's get to know the booth information, so that you can quickly lock our position.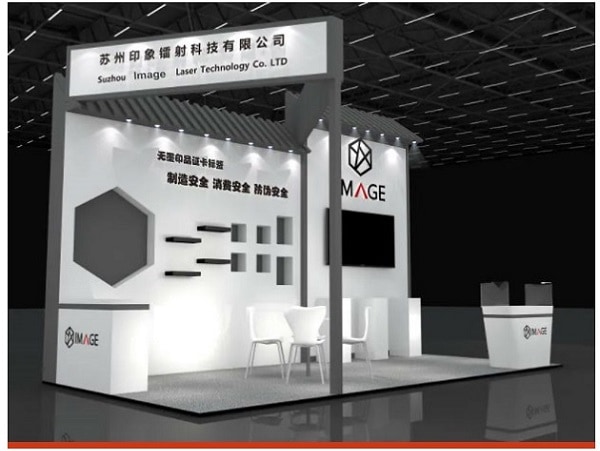 Exhibition Name ▼
The 16th Security Document Summit
Exhibition Time ▼
8th to 9th, Dec, 2020
Exhibition Position ▼
Beijing National Conference Center
Booth No ▼
B-115,B-116
In addition to displaying the seven types of ID card anti-counterfeiting products that we have promoted in the past few years, we will also showcase the micro-nano optics-related products launched in the last two years.
Seven Types of ID Card Anti-counterfeiting Products ▼
1, Event ID Badge Hologram Laminate Pouches
Application: security management department used, mostly for big size hanging type ID badge. These hologram laminating pouches used widely in large activities and meeting places, like the hanging badge for the 2008 Olympic Games, the pass for the venues of Guangzhou Asian Games and Inchon Asian Games, etc.
Product Spec: any size within A4 size, multi pieces packed in box
Equipment: normal hot laminating machine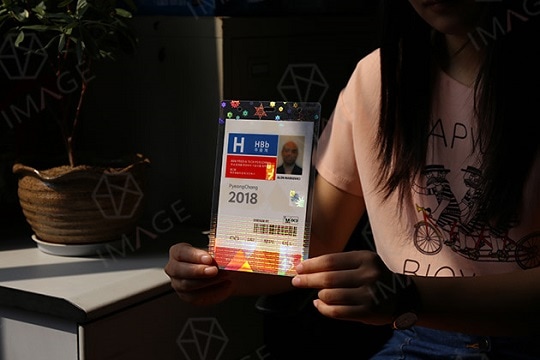 2, Card Type Certificate Heat Transfer Holographic Overlay
Application: for standard size PVC credentials and security management departments used, mainly use to protect card-type certificates security, prevent modification and tampering of personal information.
After the transfer, the surface of the card body retains the micro-nano structure anti-counterfeiting feature, which has a good perspective and does not affect the display of the card body printed information at all.
Product Spec: packing in roll, 400pcs/roll
Equipment: Special card laminator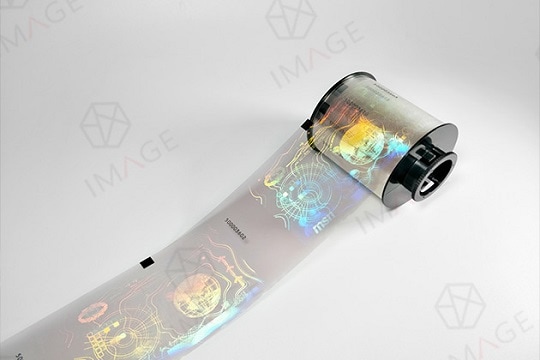 3, Card Type Hologram Patch Overlay
Application: for standard size PVC credentials, it's a regular form for the foreign driving license and personal certificate. After the personalized information is printed, the hologram patch film can be heat laminated on the card surface through PVC ID Card Hologram Laminator.
It is commonly used for pass, driver's license, transportation permit, social security card, campus card, garden card, etc. Not only can extend the card life, protect personal information from tampering, and has strong anti-scratch function.
Product Spec: packing in roll, 400pcs/roll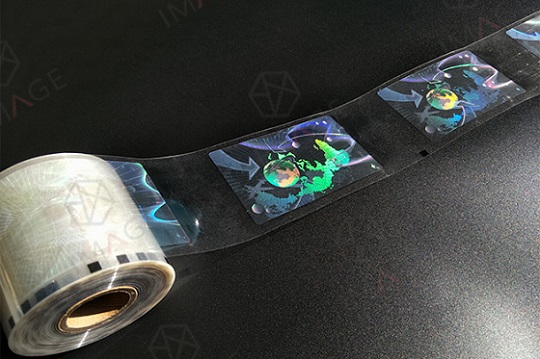 4, Book Type Certificate Heat Transfer Overlay
Application: Using on visa information record page on book certificate, like Passport, etc. Opening the individual pages with printed personal data, then put the book into the hot-pressing transmission equipment, so the overlay film and book certificate individual page laminate together, then peel off the raw clear film. Finished from a single sheet of the protective film.
Equipment: Special book certificate heat laminator.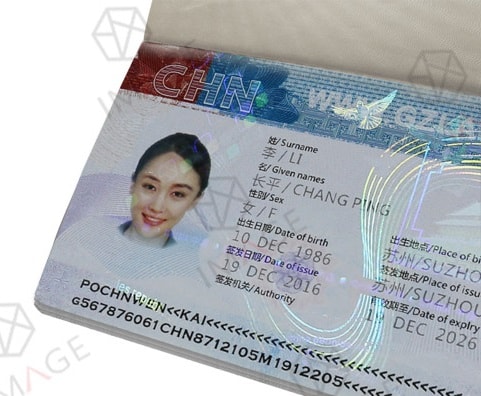 5, Card Type Hologram Cold Laminate Overlay
Application: PVC or PET cards, like worker ID cards, personal cards. Have a strong ability to resistant to scratches. Usage is convenient and flexible. Finished products in single piece packaging. 100pcs per bag.
Equipment: Manual, or certificate card laminator without heater.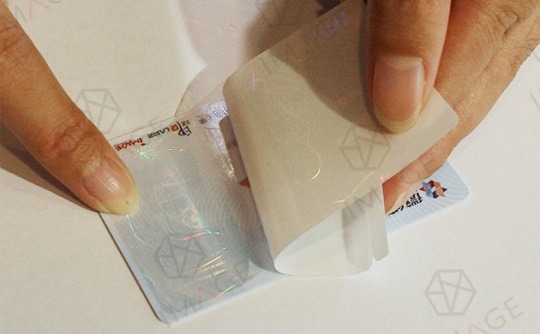 6, Embedded Hologram Laminate Overlay
Application: This embedded laminate overlay is mainly used for card-type certificate lamination production. Examples: ID Card, Bank Card, Driving Licenses, etc. Certifying Organization: bulk production of card manufacturer.
Use a huge type of lamination machine to embed hologram overlays into the card body and chip. Then printing and die-cutting into single cards. security information is in the card body, difficult to tamper-evident.
Equipment: Bulk production lamination machine.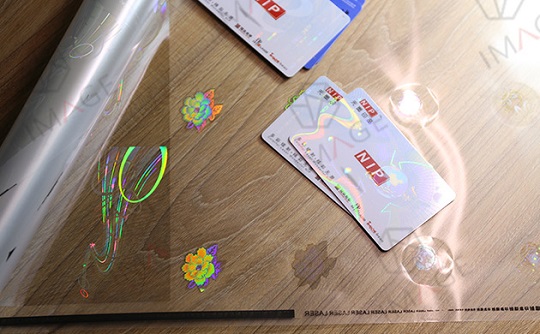 7, Printable Certificate Paper Hot Stamping Label
Application: For single piece paper material certificate, book type certificate. And for Visa, University certificate, a business license. Firstly hot stamping the registered label onto the single piece or book type certificate, then print personalized information in a laser printer. High-security hot stamping label, resist high temperature after hot stamping
Equipment: Register hot stamping machine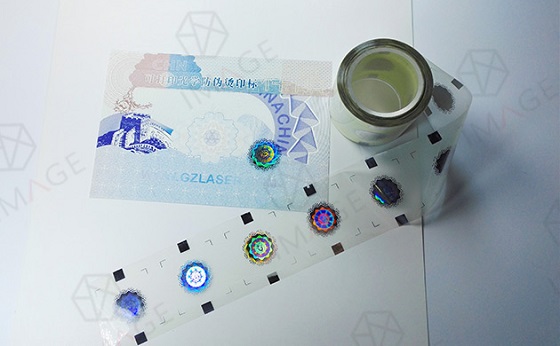 Micro-nano Optical Products ▼
IMAGE Hologram Label for Wine Packaging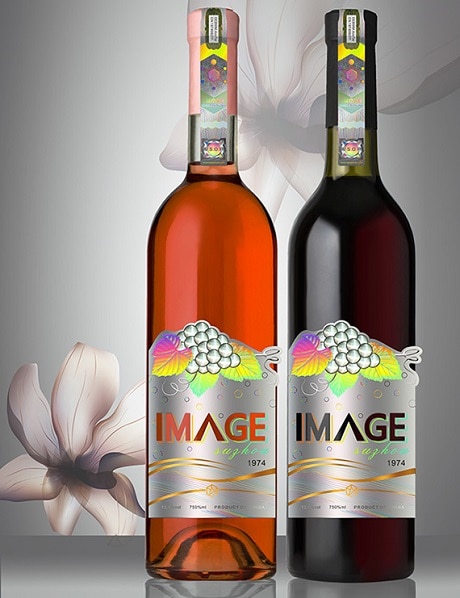 Computer Nameplate Label & IMR Holographic Label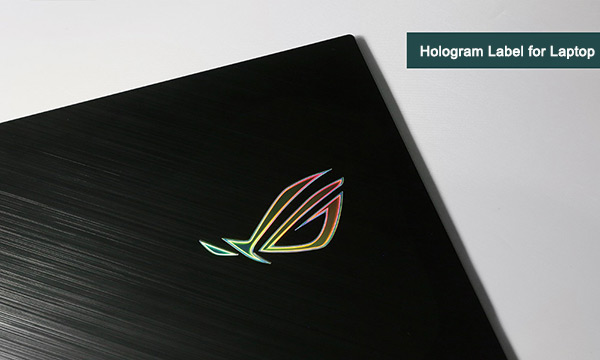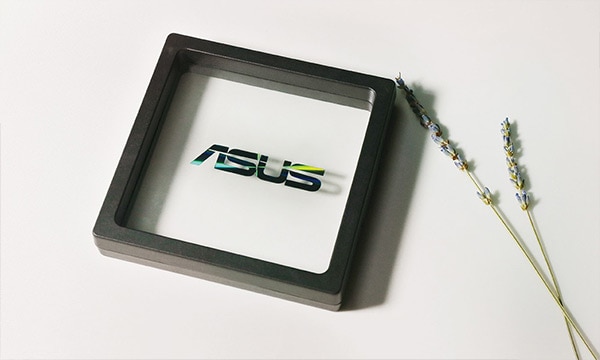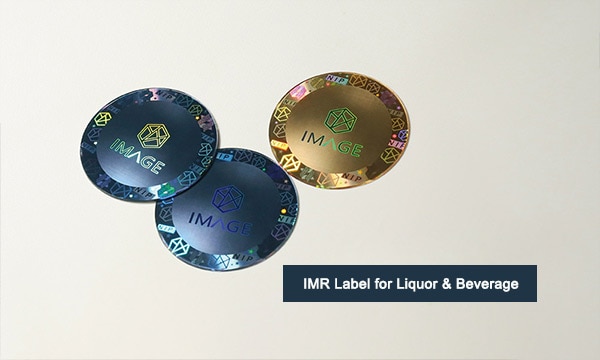 The annual security document summit not only tests the exhibitors' ability to roll out new technologies but also enriches and supplements the knowledge reserves of people participating in the exhibition. This is also the best time to negotiate cooperation between companies.
Suzhou Image Laser Technology adheres to the values ​​of "Do real, Be sincere, Go further", making continuous contributions to the optical anti-counterfeiting industry, and striving to become a more valuable supplier in the holographic anti-counterfeiting industry.