Suzhou Image laser is a well-experienced anti-counterfeit products supplier that provides tailor-made security solutions for cigarette brands. In recent years, illicit tobacco trade and smuggling goods are flooding in the market. They create many problems for both consumers and governments, as well as fuel organized crime.
Some research has shown that more than 450 billion cigarettes a year are illegally sold in the global tobacco market – whether it is smuggling, counterfeiting, or selling in other ways with no tax paid.

Source: British American Tobacco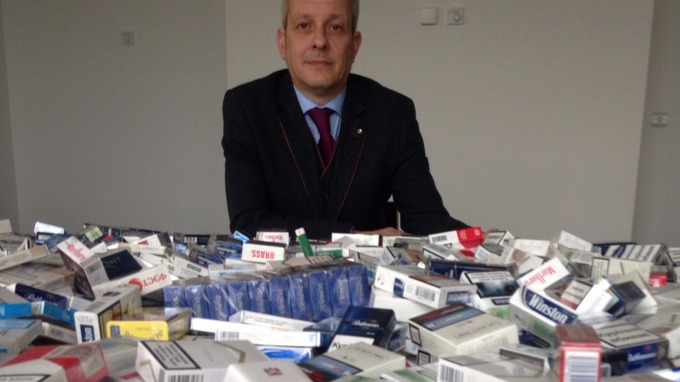 The Harm of Illicit Tobacco Products:
1, Illicit tobacco products are a detriment to health.
It is known to all that cigarettes are harmful to peoples' health, illegal cigarettes are even more. These fake tobacco products contain highly toxic dopants, which don't just affect your lungs and further affect your entire body.
2, Affect government tax revenue
The critical component of government revenue tax comes from the field of alcohol and the tobacco industry. However, some illegal tobacco traders make the most of various profitable methods to evade tax revenue from governments, like bootlegging, counterfeiting, illegal selling, etc. It causes huge financial losses to government revenue.
How to Protect Cigarette Brands?
Suzhou Image laser offers a full range of hologram products to protect cigarette brands and products. The main products include duty stamp, cold stamping foil, optical tear tape, hologram sticker, and hot stamping foil.
Those products are designed with all kinds of overt, covert, and forensic features to combat counterfeiting and ensure government revenue from sales of cigarettes.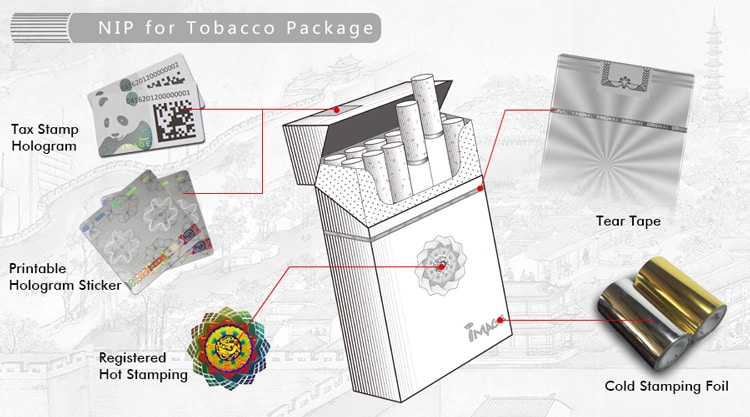 Security Solutions of Cigarette Brands
Suzhou Imaging Laser is an experienced manufacturer of hologram products and can provide a full range of solutions for taxable products, especially the tobacco industry. The following are detailed product information.
5 little tips to help you recognize illegal tobacco?
These signsindicate that maybe it's an illegal tobacco product.
1) It's maybe an illegal product if no optical tax stamp on it, all of the legal cigarette products are marked it's paid tax by affixing a tax stamp label.
2) It's availableat a very low price, for example, the price of illegal cigarettes can cost aslittle as £3.50 – £5/per pack ( about 20 pcs)
3) Many brand cigarettes choose tear tape to decorate tobacco packs and prevent counterfeiting. You can check whether there is this tape wrapped on the shrink film of cigarette packs.
4) Pay attentionto unusual or foreign brand names, suggest you buy well-known brand cigarettes.
5) Watch out for these cigarette packages with foreign language health warnings or packages with no picture health warnings.