Tear tapes, as a package accessory, have been played an important role in the packaging industry. As we know, there are different package materials, so need the tear tapes presented in different forms to be suitable for different package applications, from substrate materials, adhesive, tape width, and roll size.
Suzhou Image Laser has been producing tear tapes, especially optical security tear tapes for more than a decade. Here we will introduce the different forms and applications of optical tear tapes.
Industry Application Of Optical Tear Tapes
The optical tear tape produced by Suzhou Image Laser is suitable for various industrial applications, such as cigarettes, tea, cosmetics, food (chewing gum, cheese, and chocolate packaging), pharmaceuticals, card, poker, audio, and video tapes, and so on.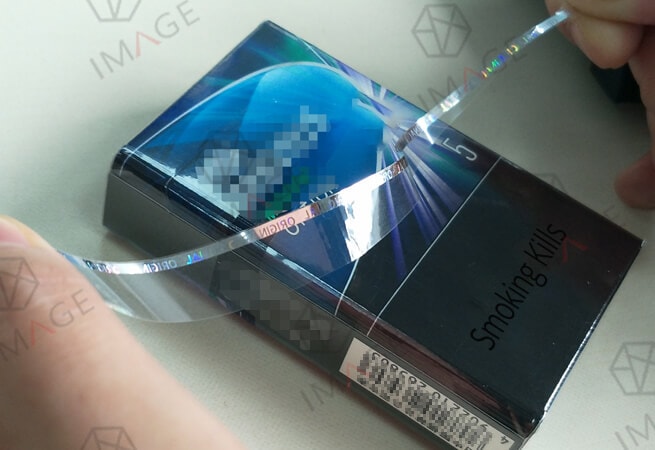 Tear Tapes for Cigarettes Industry
If use it for the cigarette industry, suggest you choose this 2mm hologram tear tape, It's usually attached to the inner surface of a cigarette packing box for security authentication purposes.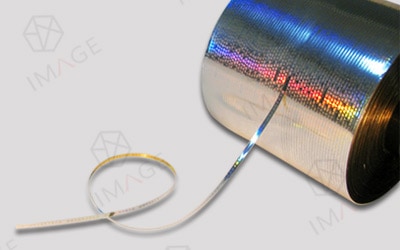 Tear Tapes for Tea Packaging
This kind of silver metalized tear tape is produced by the physical color rendering method, which can realize rich color changing the design. Using it on tea packaging can make the packaging beautiful, anti-counterfeiting, and easy to open.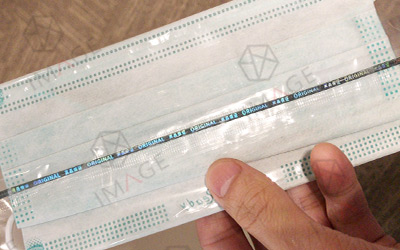 Our holographic tear tapes can also be used to seal the packaging of masks. It helps to authenticate facial mask products by lamination with packaging bags. Alternatively, it can be sandwiched between two layers of packaging films and then integrated.
Different Forms of Holographic Tear Tapes
1. Select suitable holographic tear taps for different packages, for example, low shrink wrap film, and high strength PET for the soft package, high shrink wrap film for the hard package.
2. Tear tape tensile strength: for thickness 30~36 micron, width better more than 1.5mm for PET tear tapes, 2.0mm for BOPP tear tapes.
3, Adhesive coating volume of tear tape, recommend the low adhesive volume for the high-temperature environment and vice the verse.
Suzhou Image Laser provides a wide range of tear tapes for different package applications. For any inquiries, please don't hesitate to contact us.