We can see all kinds of cards in our daily lives, like staff id, access card, student id, library card, identify card, healthcare, and social welfare card. In order to make the card easy to identify and protect the security of personal information, consider using the hologram overlay to add additional security protection to your card.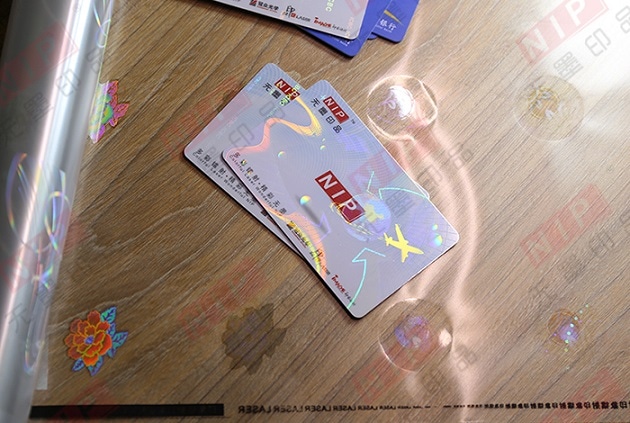 There are five types of holographic overlays that can be used to protect your id card. Today we will introduce one of the most affordable ways, that is cold laminate holographic overlays, which can be easily applied to id cards, without any equipment.
You can see the hologram cold laminate overlay as a thin film material that covers the surface of the card. The holographic pattern will change according to the light and angle of the viewing card.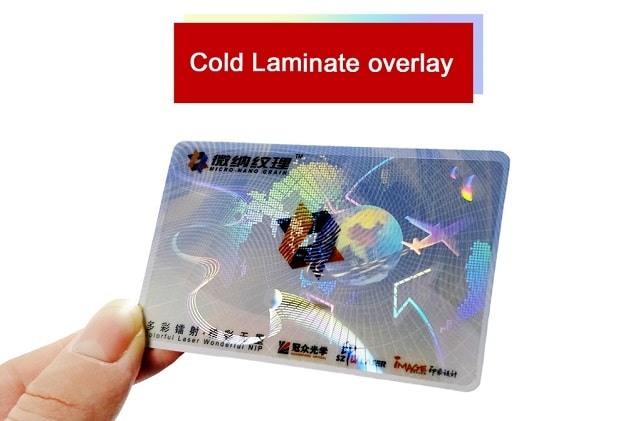 On the one hand, its application makes the forgery of information is difficult. On the other hand, it also makes the identification of documents easier, and the authenticity of the card can be recognized through visual recognition. In addition, they help protect the card from wear, fading, and scratches.
The hologram cold laminate overlay is also called peel and stick label, it's a quick and easy way to add visual security to your existing cards, or for use with printers that cannot print holographic images.
It can be applied to various PVC or PET cards, like worker ID cards, personal cards, mainly used for basic counterfeiting. Peeling one angle of the thin holographic transparent overlay from silicon paper , alignment film and card position slowly, then peeling off silicon paper while laminating film with cards, till film cover whole card.
The size of the hologram cold laminate overlay is smaller than CR80 cards as 2mm for each edge. After lamination, the card surface has a strong ability to resistant to scratches. Usage is convenient and flexible, just by manually.
For Further Reading: