The brand holographic sticker is a self-adhesive label, specifically designed to highlight, enhance the company's brand and protect brand safety. It's a great marketing tool for your business.
Generally speaking, your brand logo will become a part of holographic stickers to increase brand, make your product stand out among many products, and leave a deep impression on customers. Just like products on supermarket shelves, shiny hologram stickers with branded logos are one of the best ways to attract customers' attention.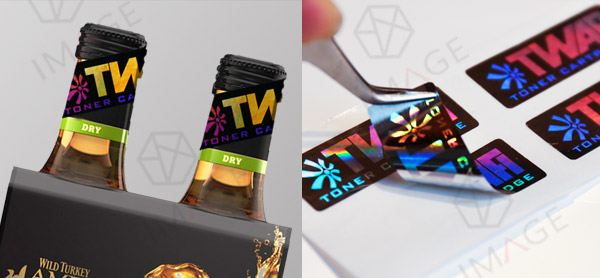 Here are three benefits that using branded hologram sticker.
Promote your brand
If you have your own brand logo and name, then a hologram sticker can be a visually stunning way to market your company. Embedding your logo and text into a hologram image will make your packaging products shiny and eye-popping, so that give customers great impression.
It's the right way for any business that has clear branding and wants to show it off in its best light.
Protect brand security
Nowadays, many successful brands are suffering from fake products. Counterfeit products cause substantial financial losses to brand owners and make them lose the trust of customers.
Personalized hologram stickers with brand information can be produced that are unique and exclusive to the business, creating it extremely difficult for others to replicate. Moreover, some security features can be integrated with it to further enhance the difficulty of counterfeiting, protect brand security.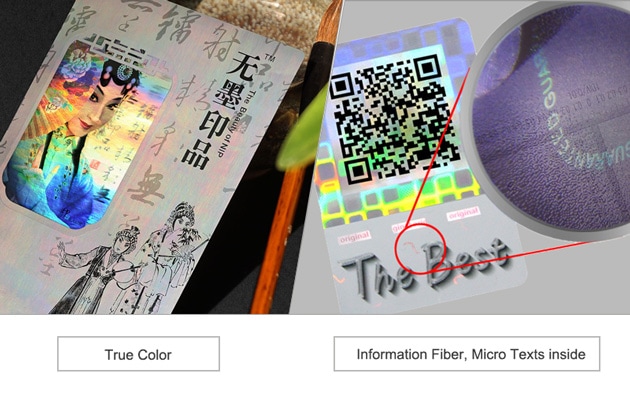 Building customer confidence
Affixing a holographic sticker with brand information on products is a signal that manufacturers is a reliable company and want to offer genuine products to customers. This will increase customer patronage and confidence. Customers identify the genuineness of the product by looking at the sticker and soon identify the brand itself.
How to design branded hologram sticker?
Cooperating with Suzhou Image Laser, you just send the artwork with your brand logo and text and we'll do the rest, and if you don't have artwork prepared, our design team can assist with that too!
As for the sticker size, you can decide it on your own. If you need help deciding on the right shape and size, a member of our team can talk you through your options. Please telling us the way you will use the hologram sticker. For example, the application, you want to affix it to what kinds of items.
Suzhou Image Laser is a member of the International Hologram Manufacturers Association (IHMA) and we have our own design team, R&D, production, quality control, and sales team, so we can create holographic solutions that match your brand and packaging.
For Further Reading