NIP is short for No Ink Printing, and it is one of the three major brands of Suzhou Image Laser Company. It refers to using a small amount of ink or even no ink to produce the products, finally help your brand and products obtain unique and amazing effects, protect the security of your product. It is not only visually beautiful, but also difficult to forge in terms of safety, and it is environmentally friendly.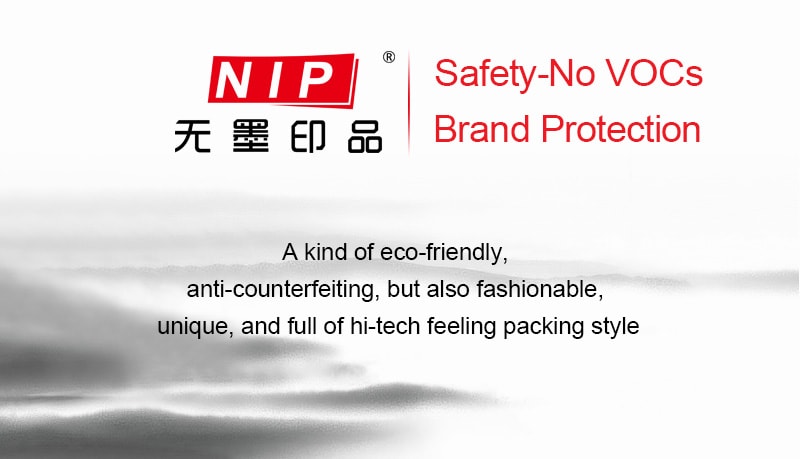 In addition, Suzhou Image Laser also owns two other brands, one is micro-nano texture, and the other is the E Identification system.
Nowadays, the advancement of science and technology has brought ink printing tech to such a high level. When we are surrounded by various kinds of colorful printings and bright packaging, do you feel the increasing cost of the printing industry, visual fatigues, environmental contamination and damage caused by chemical inks and dissolvent, our health issues as a result of volatile organic compounds(VOC) from the printing products, and overflow of fake printings?
Are you looking forward to having a simple, eco-friendly, anti-counterfeiting, low cost but also fashionable, unique, and full of hi-tech feeling printing and packing?
No Ink Printing TM has made it possible.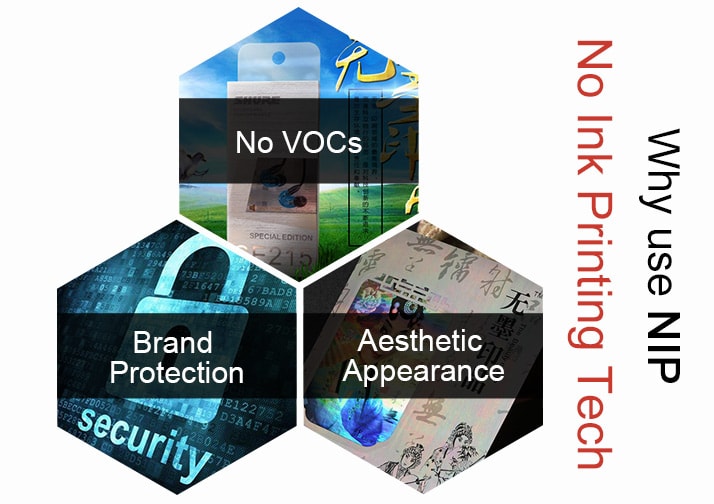 No Ink Printing TM Features and Characters
A kind of technical, simple, fashionable, and natural packing style
Lower cost: don't need giant printing machines and complex production processes.
Anti-counterfeiting: Complicated microstructure makes it more difficult to copy.
Super high resolution can show nano-size words.
Changeable colors and dynamic words and image information
Hidden 3D image.
No Ink Printing TM Brand Positioning
The products of NIP ( No Ink Printing)brand include inkless optical packaging, NIP hologram stickers, and film materials, such as hologram overlays for ids and tear tapes.
▼ NIP Hologram Stickers
We have self-adhesive, security seal, QR code, tamper-evident, hot stamping type hologram stickers.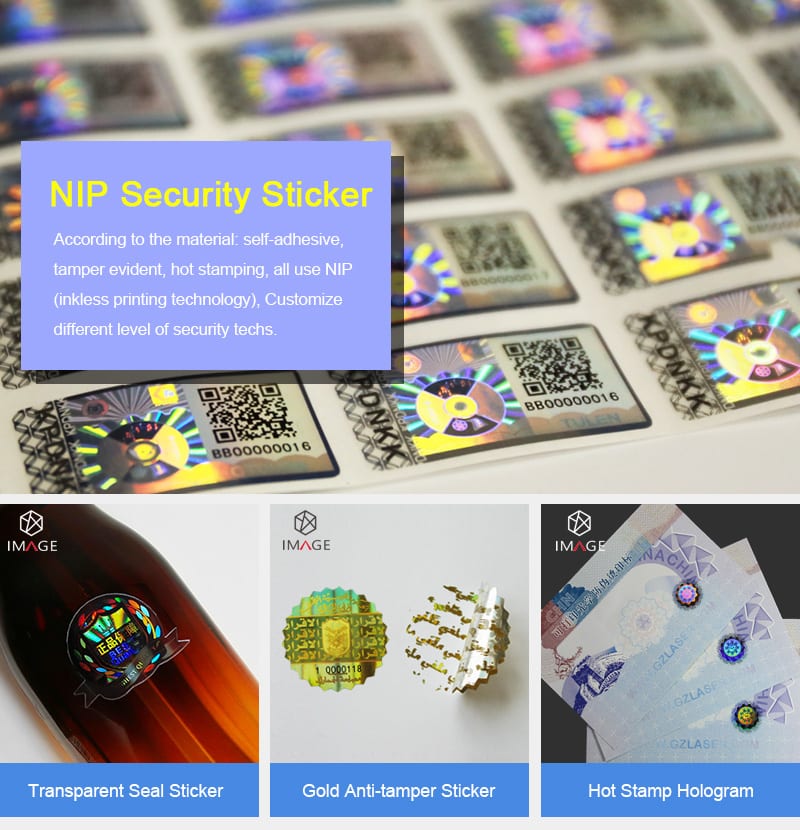 ▼ NIP Film Materials-Tear Tape
Mainly used for opening and unsealing of products with transparent film packaging such as tobacco, medicine, cosmetics, tea, poker, chewing gum and so on.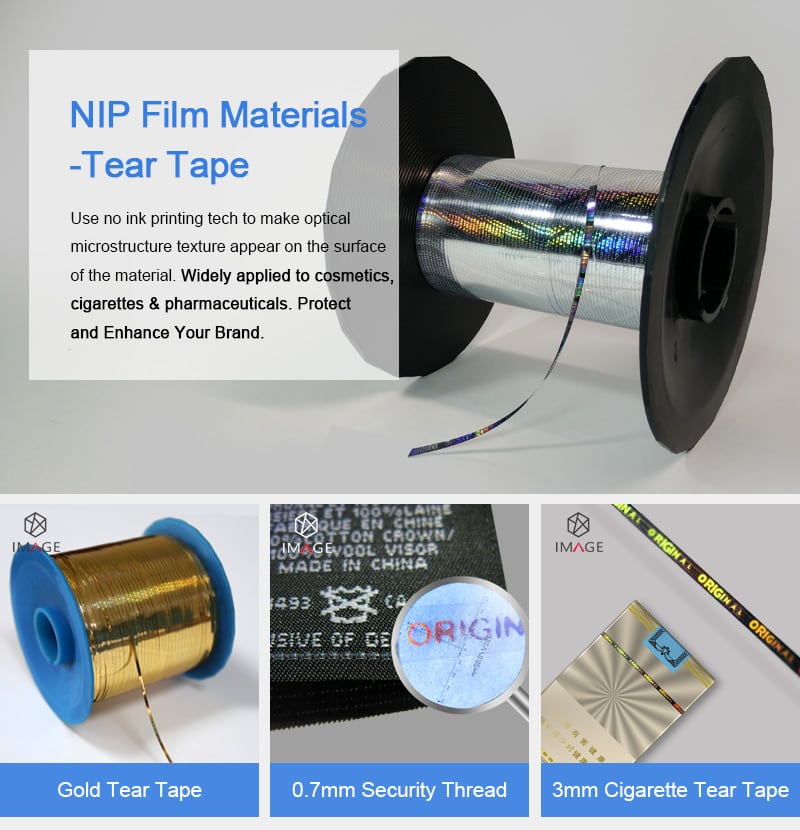 ▼ NIP Film Materials-ID Card Security
Suzhou Image Laser offers overall ID card security solutions to protect your card and documents from fraud and counterfeiting. High transparency does not affect the display of certificate information.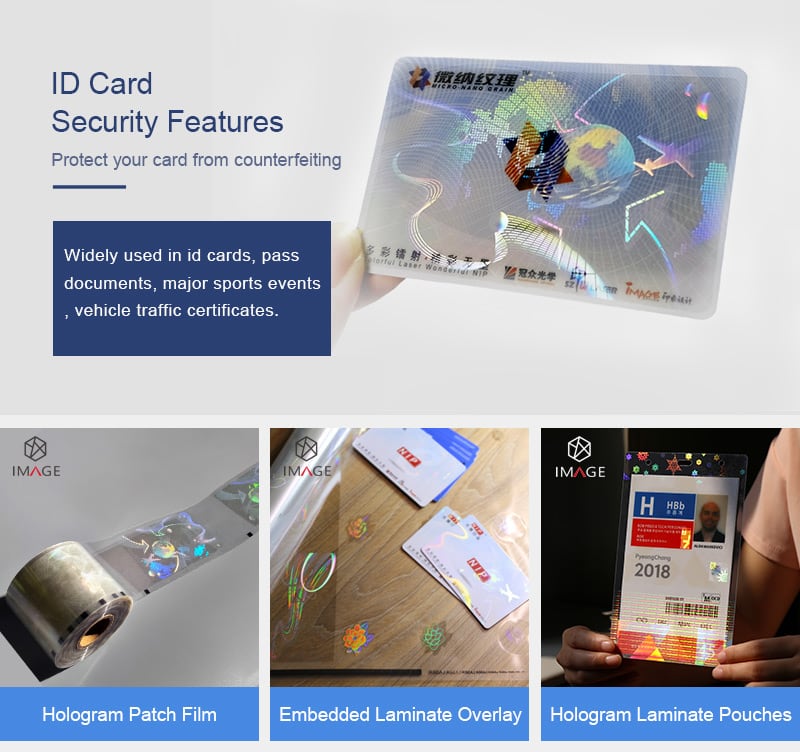 ▼ NIP Optical Packaging
NIP optical packaging, is also called ink-free ink printing and packaging, the manufacturing process is safe and environmentally friendly; no ink solvent residues, safe consumption, meeting pharmaceutical and food-grade packaging requirements, and friendly to the environment.
It is suitable for the packaging of fast-selling products such as tobacco, alcohol, medicine, daily chemical and electronic consumption.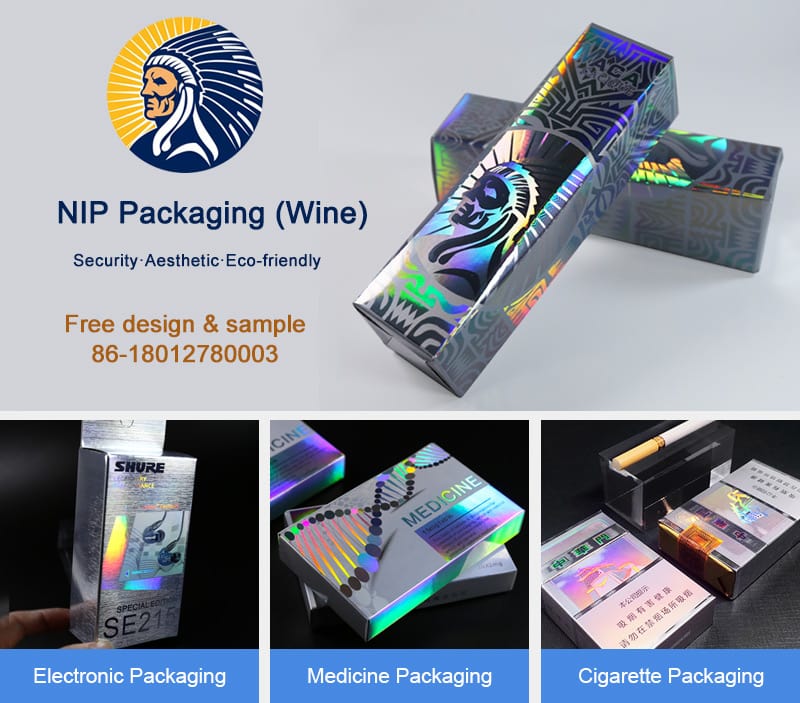 ▼ No Ink Printing TM Application
| | |
| --- | --- |
| Material Adaptability: | Can produce no ink printing on paper, plastic film, and sheet, metal film, and sheet. |
| Packing market: | For digital products, cosmetics, foods, wines, cigarettes, publication covers, luxuries, infant, and baby products. |
| Label market: | standard label stickers, seal labels, anti-counterfeiting labels, and so on. |
| Special material: | generic decoration, weddings, special lamination or transfer film, anti-counterfeiting tear tapes. |
▼ No Ink Printing TM Responsibility and Mission
No ink printing is neither turnover nor revolution of the printing industry, nor just produce a kind of printing and packaging, but to express a kind of easy, simple attitude towards our life, advocate eco-friendly and low carbon society responsibility and leading to hi-tech, fashionable, healthy and security printing and packaging trend.
Make your Brand Packaging Authentic, Aesthetic, and Good!