NIP optical packaging is a new product rolled out by Suzhou Image Laser Company. Different from ordinary printing packaging, it has the characteristics of simple, eco-friendly, and anti-counterfeiting. At the same time, it also has the feature of fashionable, unique, and full of high-tech.
NIP-It is the abbreviation of "No Ink Printing", which literally means to use a small amount of ink or even no ink on the packaging to help your packaging obtain the unique and amazing effects. The entire packaging design contains a variety of optical technologies, which can make your brand packaging more secure and not easy to counterfeit.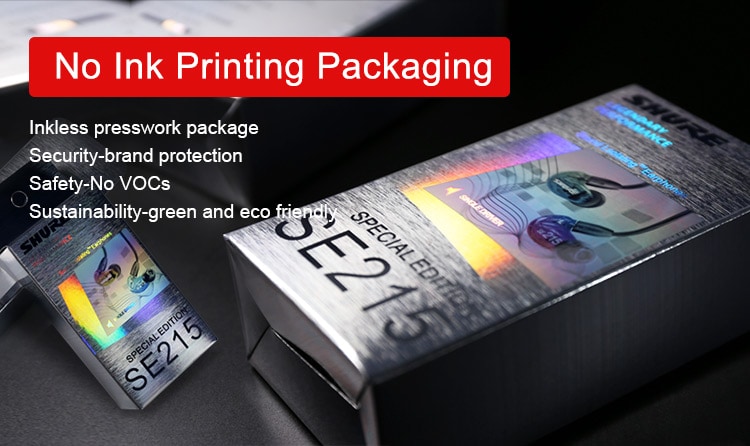 As a professional optical security packaging solutions provider, Suzhou Image Laser offers overall service, from design, mastering, manufacturing, quality inspection to packaging. Our NIP optical packaging is suitable for various fast-selling products, such as tobacco, alcohol, wine, cosmetics, electronic consumption, medicine, and daily chemical.

Optical Security Packaging for Cosmetics
This kind of optical packaging design can be applied to cosmetics to add eye-catching effects to your current packaging and enhance your brand image. At the same time, many optical technologies are integrated with custom graphic designs to protect your brand and product safety and protect consumer interests.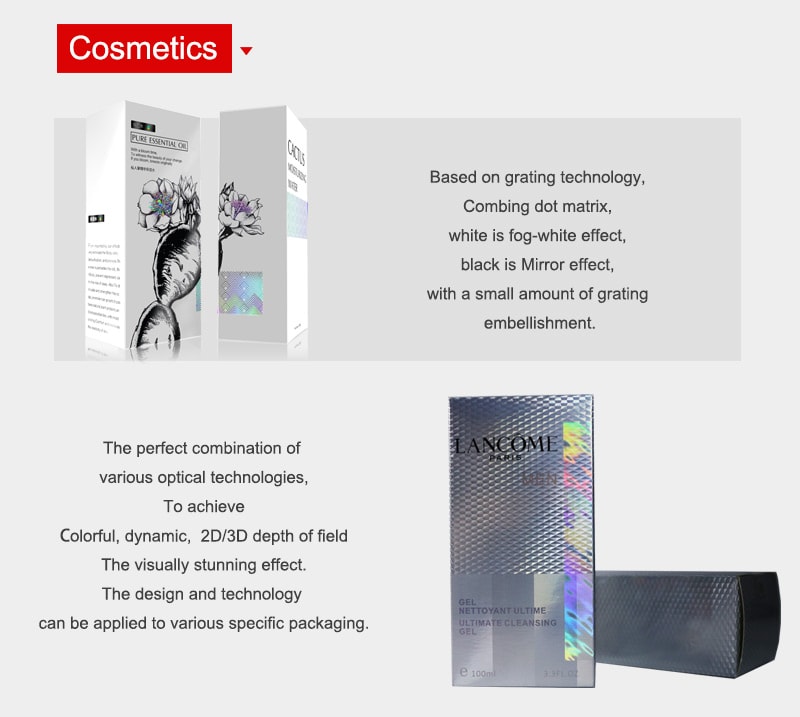 NIP Optical Anti-counterfeiting Packaging for Cigarettes
The cigarette package uses optical microstructure and achromatic technology to achieve a hazy dynamic effect. Compare with traditional printing method, it's more anti-counterfeiting, aesthetic and fashionable.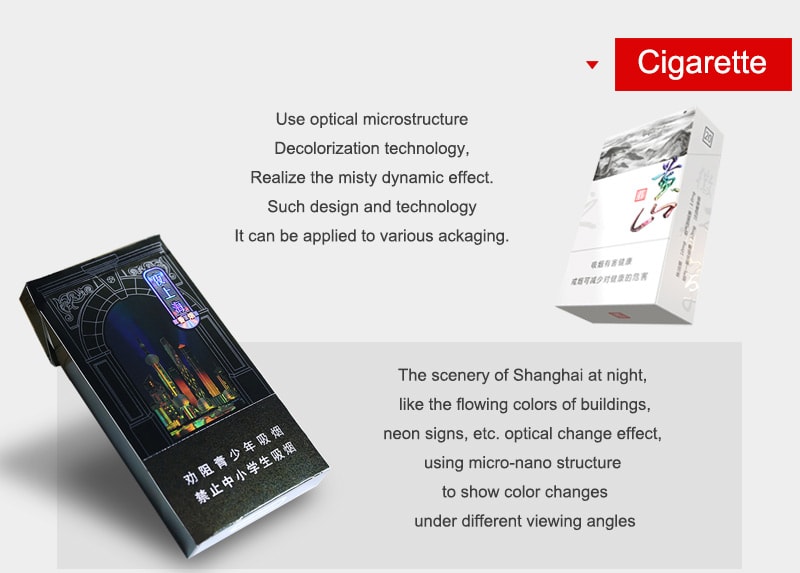 Unique NIP Optical Packaging for Alcoholic Products
The perfect combination of various optical technologies to make the alcoholic packaging boxes with optical design are colorful and dynamic. Furthermore, some brand messages and company names can be integrated into NIP optical packaging design for brand promotion.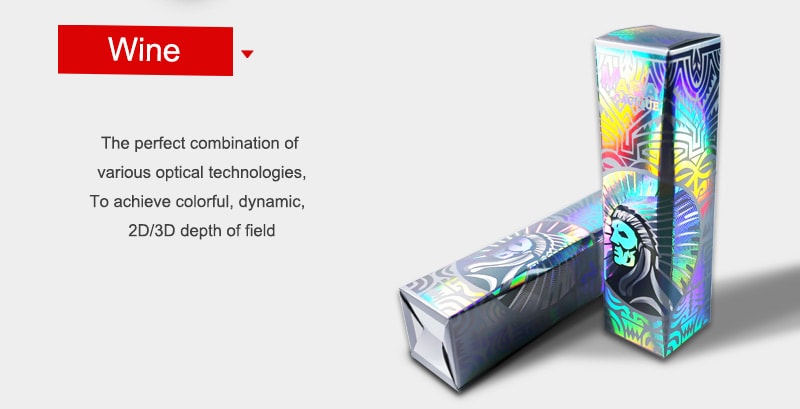 Attractive Optical Packaging Design for Electronics
The application of optical design makes your electronic products beautiful and safe. The manufacturing process is safe and environmentally friendly; no ink solvent residues, safe consumption, meeting electronic packaging requirements.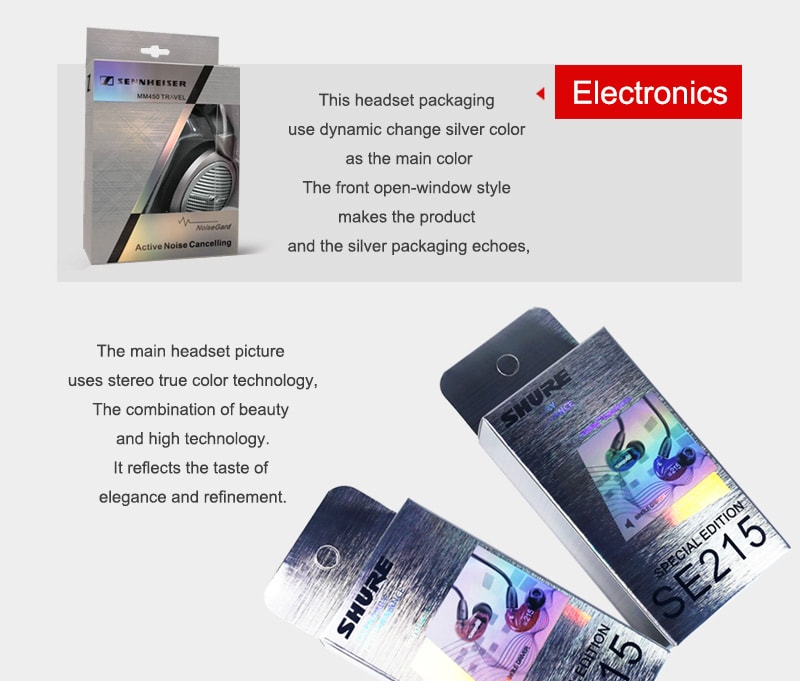 Related articles of Product Packaging