Precision & Luxury label is a highly decorative nameplate logo label, through micro-nano texture processing, PVD vacuum coating, and other processes can achieve color, dynamic, stereoscopic, metal texture effects.
Different from normal metal logo stickers, It uses high transmission optical materials and has a very strong visual appeal. When applied to products, the plastic PET material nameplate label can enhance the brand image and increase the added value of the brand. Meanwhile, It can be combined with a customized design to have high security and anti-counterfeiting effect.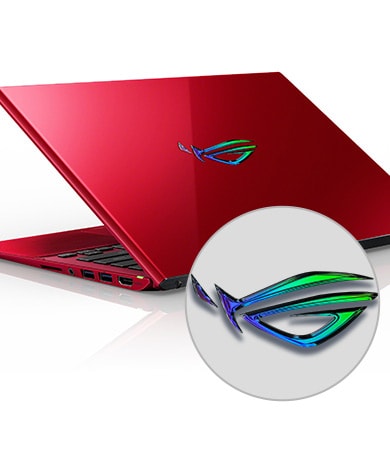 | Optical Nameplate Label Video |
| Features of Optical Texture Nameplate Label |
| Application of Metallic Nameplate Label |
The metallic nameplate label is made by using high transmission plastic PET material and can be used for mobile phones, pens, computers, and other consumer electronics, automotive car interior, household appliances, high-end luxury wines & cosmetics top label, luggage, golf supplies, and others.
The following will list some precision & luxury metal texture nameplate labels used in consumer electronics and cosmetics. If you have any requirements, please feel free to contact us.
| Specification of Metal Texture Nameplate Label|
| | | | |
| --- | --- | --- | --- |
| Size | Thickness | Material | Packing |
| Customized | 50um-200um | PET/stainless steel/nickel | On sheet or in roll |
Using Advice
Precast marking groove on the labeled goods
Storage Environment:
Environmental temperature within 20℃ -30℃, humidity within 45%-60%
Executive Standard
GB/T18734-2002 GB/T10456-1989
Questions
1、The labeled object surface dyne value is low, polluted surface caused warping and salient point.
2、The big curved surface caused the thicker label easily warping.
| KQI of Nameplate Logo Label |
| | |
| --- | --- |
| Initial Viscosity | 3# steel ball |
| Persistent Adhesivity | ≥100H |
| 180°Peeling Strength | ≥0.15N/mm |
| Surface Hardness | 2H |
The performance index in the table is a typical value, not a guaranteed value, for reference only, the specific index shall be subject to the contract. Due to the progress of technology, the above indexes may be further improved and optimized, please consult the sales engineer for confirmation.
Relevant articles