3D Diamond Hologram Sticker
Color: Silver
Size: 25mm square
MOQ: 50,000 pcs
Sample: Available
OEM: Accept
Production time: 7 working days
Certificate: IHMA, ISO9001:2015
This 3d hologram sticker uses "DIAMOND" letters as the background, giving people a feeling as if the logo above is floating on the "DIAMOND" background. If you move the label around, it will show a dynamic color change and add a finishing touch to your current packaging.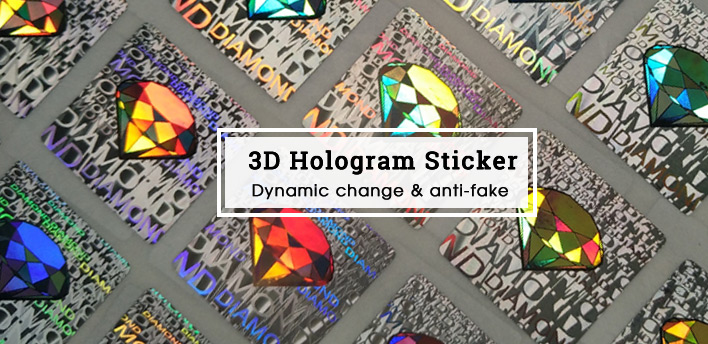 Apart from the stunning visual appearance, our technicians have designed some security technologies in this diamond hologram sticker to make the packaging with such a label more secure. It's not easy to do exactly the same effect as the original one due to the advanced dot matrix system. Therefore, it is an excellent label that combines anti-counterfeiting and aesthetic appearance.
Item
Diamond pattern hologram sticker
OEM
Accept
Size
25mm square
MOQ
50K pcs
Material
30um PET silver
Supply form
In sheet/roll, both are ok
Glue
Pressure Sensitive Adhesive
Feature
Anti-counterfeit/Brand protection/Aesthetic
appearance
Application
Package items
Certificate
ISO9001, ISO27001 and IHNA
This diamond pattern 3d hologram sticker is our generic design and also available to other users. If you want to use it for the more secure application, we recommend you choose our complete custom hologram solutions with your own logo.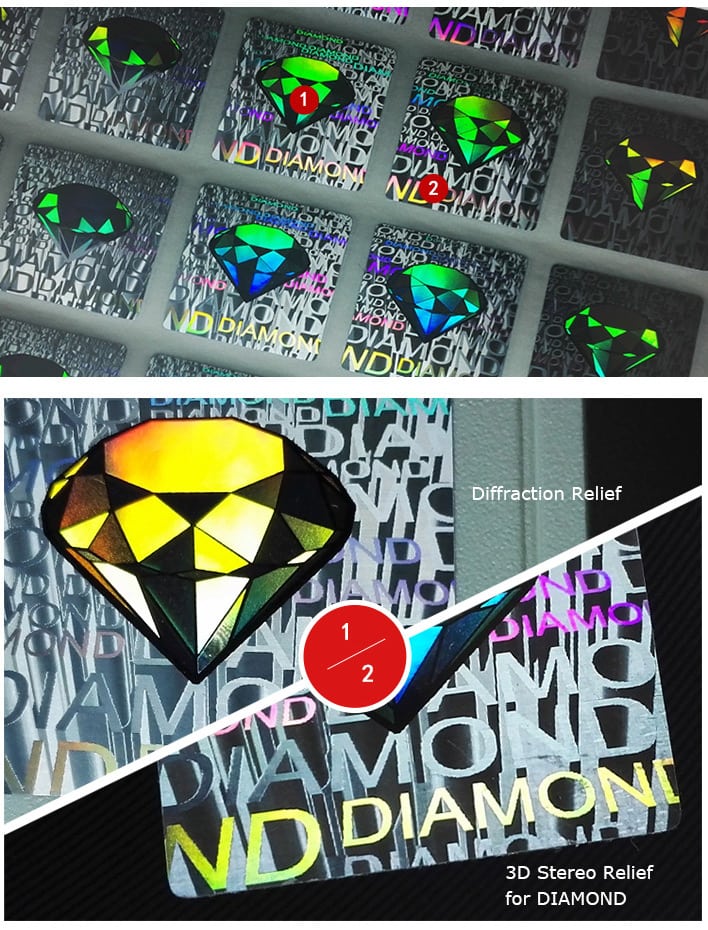 This diamond hologram sticker employs 2D/3D hologram technology, which is composed of more than 2 layers of flat images to constitute a 3D scene, display 2-5mm depth of filed. When observing this sticker, it feels that some flat images are displayed at different levels, that are different depths of field. It has a strong stereo effect.
As you move the label around, there will be shiny and dynamic color changes, so that helps make your packaging and products unique and increase sales.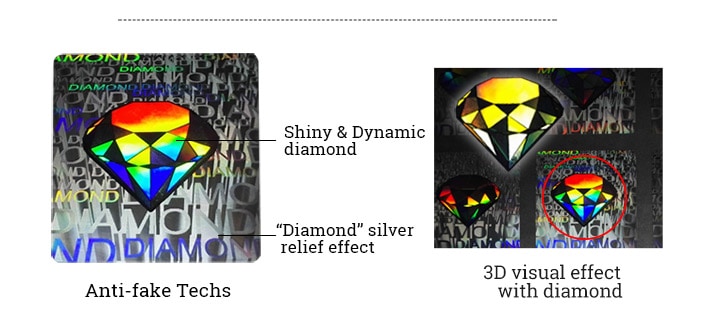 3d diamond hologram stickers are widely used in various industries for basic anti-counterfeiting and promotion, such as gift packaging, children's toys, cups, cosmetics, etc.