3D Laser Hologram Sticker
Color: Silver
Size: Irregular
MOQ: 50,000 pcs
Sample: Available
OEM: Accept
Production time: 7 working days
Certificate: IHMA, ISO9001:2015
3D laser hologram stickers are specially designed for security and promotional purposes, mainly for anti-counterfeiting. Because the manufacturing process is a bit difficult and requires high-resolution dot matrix equipment, when many counterfeiters see such 3d laser hologram image on your products, this can deter them to a certain extent. Because the cost of fraud is too high to be worth it.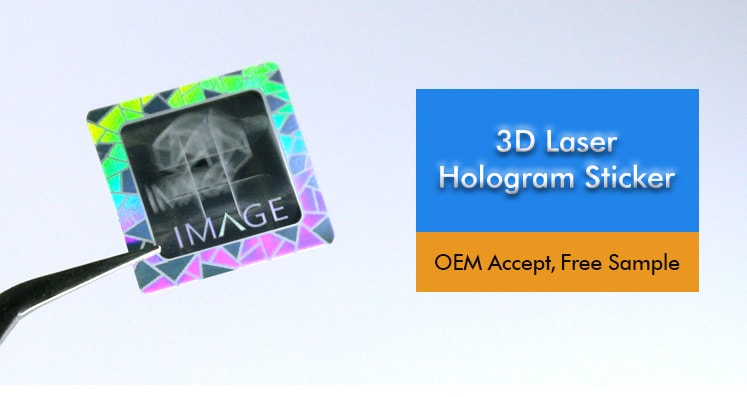 This square 3d laser hologram sticker can present dynamic color change and looks very beautiful. And it's embedded some hidden information to further raising the threshold for counterfeiting. Under the light source of mobile, 3d stereo dynamic image can be observed.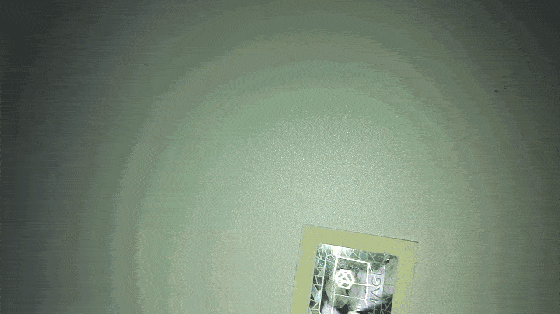 Item
3d laser hologram sticker
OEM
Accept
Size
25mm square
MOQ
50K pcs
Material
30um PET silver
Supply form
In sheet/roll, both are ok
Glue
Pressure Sensitive Adhesive
Feature
Anti-counterfeit/Brand protection/Aesthetic
appearance
Application
Package items
Certificate
ISO9001, ISO27001 and IHNA
This design comes from our company's logo. Suzhou Image Laser, as a supplier of holographic products with more than ten years of experience, in addition to general textures, our company can also provide 100% customized solutions to cater to the market.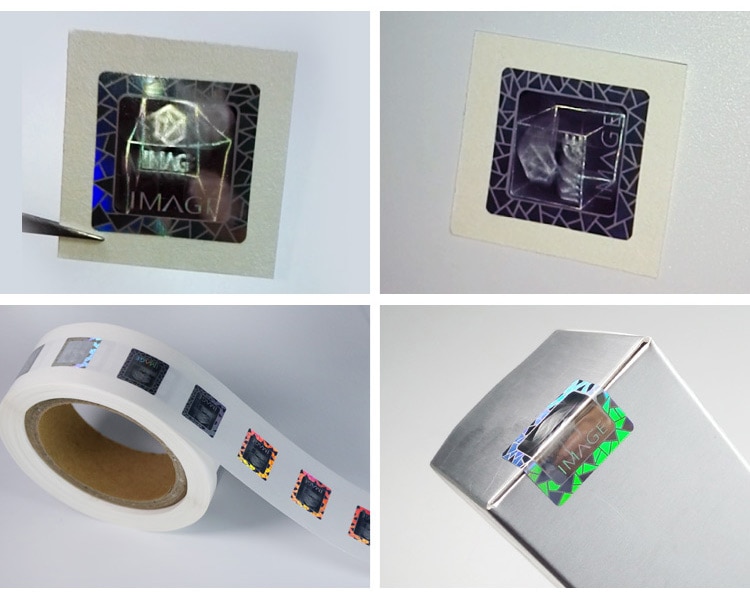 The use of 3d laser hologram sticker can ensure that other peoples can' t fake your brands and products easily. Because it contains many optical techs. On the other hand, it can help customers identify the authenticity of products. Because fake products not only are harmful to people's health but also they will affect brand reputation and leads to financial loss.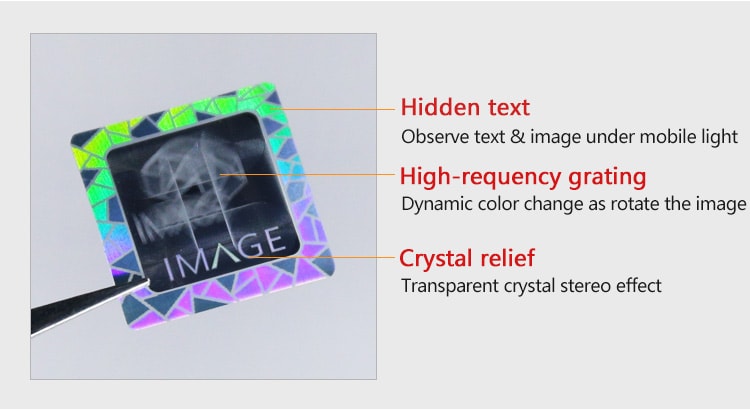 On the other hand, there is a dynamic image in this 3d holographic sticker, you can see the dynamic change under a mobile light source. The dynamic optical color gives the eye-catching visual effect to your package items so that increases the perceived value of your products and the overall perception of your brand.
This 3D laser hologram sticker can work well with various surfaces like plastic, paper, glass, etc. They are available in various industries, such as toy industries, electronics industries, appliance industries, automobile Industries, pharmaceutical Industries, etc.