3D Stereo Holographic Label
Color: Silver
Size: 23mm square
MOQ: 50,000 pcs
Sample: Available
OEM: Accept
Production time: 7 working days
Certificate: IHMA, ISO9001:2015
Suzhou Image Laser's 3d stereo holographic label contains a repeating 2D/3D pattern of the word "IMAGE" on the silver metalized material. The hexagonal logo seems to float on the word "IMAGE".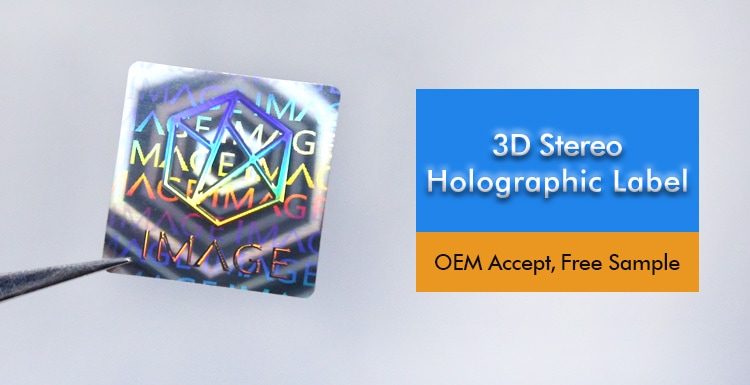 The 3D hologram is a three-dimensional scene composed of more than two plat images. When observing the 3D hologram label at a large diffraction angle, you will feel that these plane images show different depths of field.
3D stereogram holographic label integrates anti-fake and beautiful. This label can be embedded with some overt and covert optical technologies to provide security protection for your brand packaging.
| | | | |
| --- | --- | --- | --- |
| Material | 30 micron PET | Color | Metalized silver |
| Size | 23mm Square | Pattern | Your logo |
| Feature | Zoom in/out, relief | MOQ | 50K pcs |
| Application | Brand package items etc | Certificate | ISO9001, ISO27001, IHMA |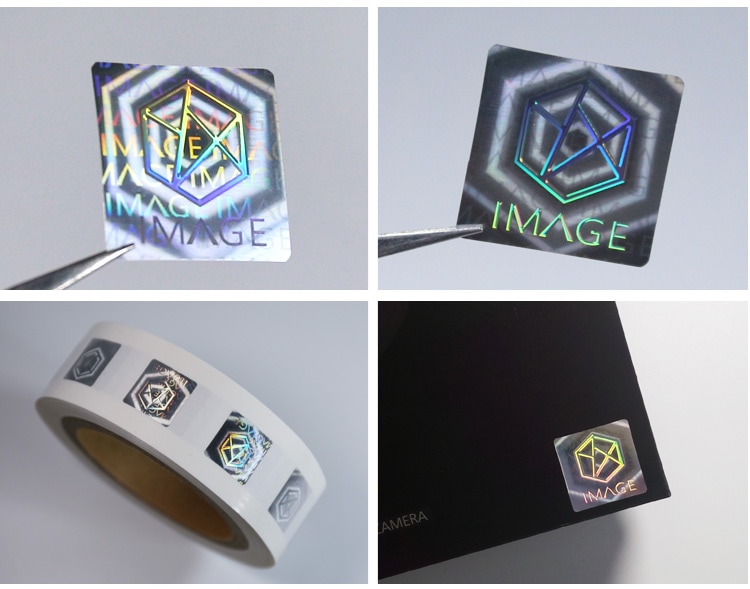 From a design perspective, we place the main image(IMAGE logo) in the foreground and repeated the text "IMAGE" in the background, This creates a visual depth effect and looks like the two images are shown on different levels.
In addition to our company logo, this 3d stereogram hologram label can be designed with your logo to offer a unique identification for brand package items. Sophisticated hologram technologies make it almost impossible to be scanned or photocopied.
Personalized design is in combination with optical techs, such as crystal relief, zoom in/out and low-frequency makes your package attractive and secure at the same time.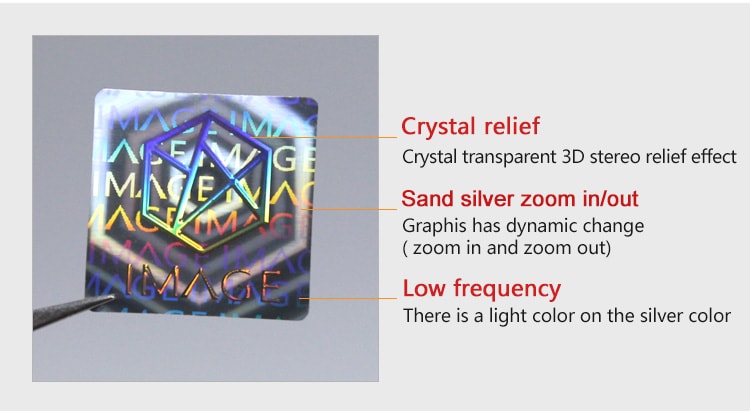 Our company is a professional 3d stereo hologram label supplier in china and has more than 5000 square meters factory. We offer various types of holographic labels to satisfy different requirements. They are available in many kinds of industries, such as cosmetics, medical, garment, automobile, CDs, documents, tax stamps, certificates, etc.