ID Card Laminating Pouches
Material: 5 mil PET
Specification: 86*54mm
Usage: ID cards
Feature: Anti-counterfeit
MOQ: 10,000 pcs
Sample: Available
Certificate: IHMA, ISO9001, ISO27001
Our company provides hologram id card laminating pouches with different specifications, thicknesses, and graphics to help authenticate and protect the documents and id cards from unauthorized tampering and access. They are widely used for large scale sports events, meeting places, and concert tickets.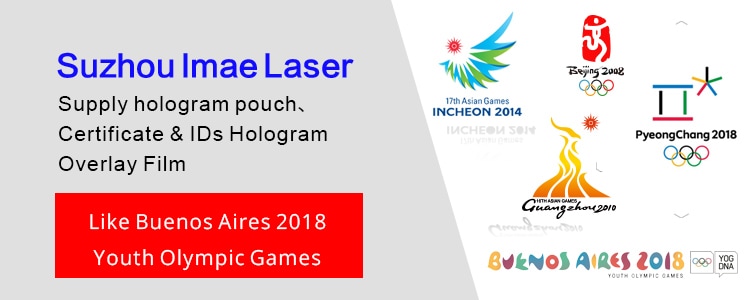 This star pattern laminating pouches is one of many clear laminating pouches with a thickness of 5 mil. It's mainly used to seal standard CR80 ID cards to prevent personal data from being tampered with. In order to meet unique requirements, we also provide other laminating pouches of 10 mil, 20 mil, and other thicknesses.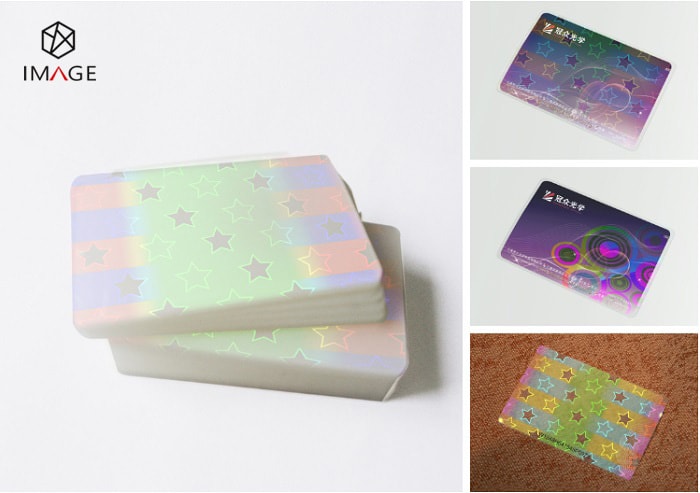 Product
ID card laminating pouches
Pattern
Customize
Material
Polyester
Thickness
5 mil (127 micron)
Color
Transparent
Size
86X54mm
Feature
Anti-counterfeit
Moisture resistance
Fading resistance
Long-term storage
Cases
2008 Bejing Olympic Games
2018 Pyeongchang Olympic Games
Buenos Aires 2018 Youth Olympic Games, etc
MOQ
5,000pcs
Certificate
IHMA, ISO27001, ISO9001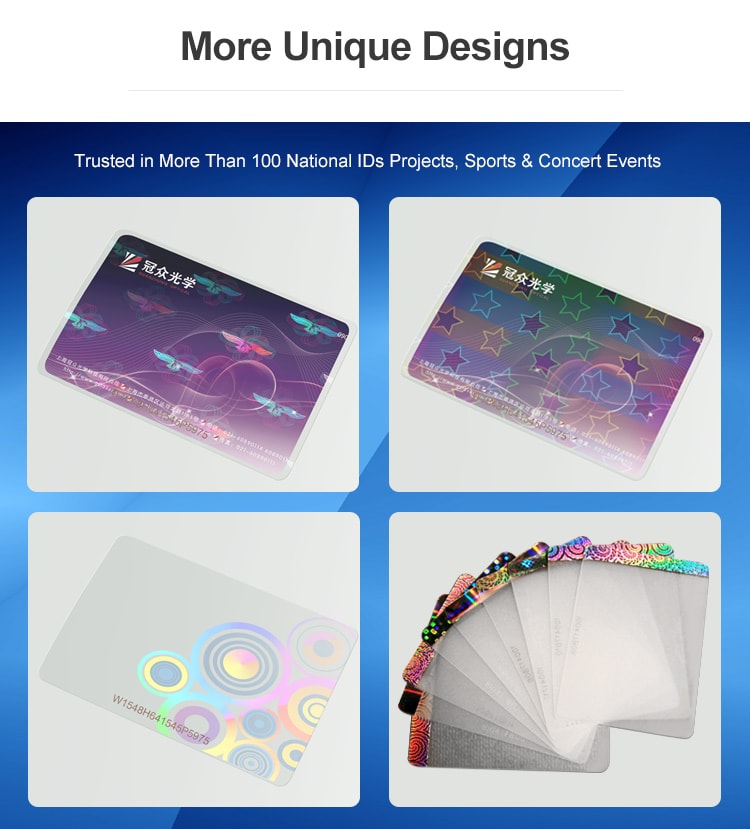 These ID card-sized hologram laminating pouches offer high-level protection for various documents. The superior combination of security feature and changeable optical colors make it become the great choice of securing ID Card, important documents & driving license projects. The following are its features:
Thickness is available form 50-300micron for single side
Available to be customized for unique requirements.
Prevent tampering and counterfeiting to authorized ID cards
Equipped with special heat seal laminator
It's very tough to lift up once lamination with id cards
How to Laminate?
The entire lamination process requires a special laminator. All you have to do is to insert the ID card into two layers of holographic laminating pouches for heat sealing.

Suzhou Image Laser completed the optical security project for 2014 Inchon Asia Olympic Games, 2018 Pyeongchang Winter Olympic Games, 2018 Buenos Aires Youth Olympic Games, and so on. If you like, we can send you some samples to review.