Material: 21 micron PET
Color: Transparent
Specification: 75mm*140mm
Usage: Passports
Feature: Anti-counterfeit
MOQ: 50,000 pcs
Certificate: IHMA, ISO9001, ISO27001
This type of book certificate hologram heat transfer film is made of PET as a carrier and coated with multiple layers of resin materials with different properties on the PET film. It's widely used in passports and seafarers' certificates to prevent tampering of personalized information.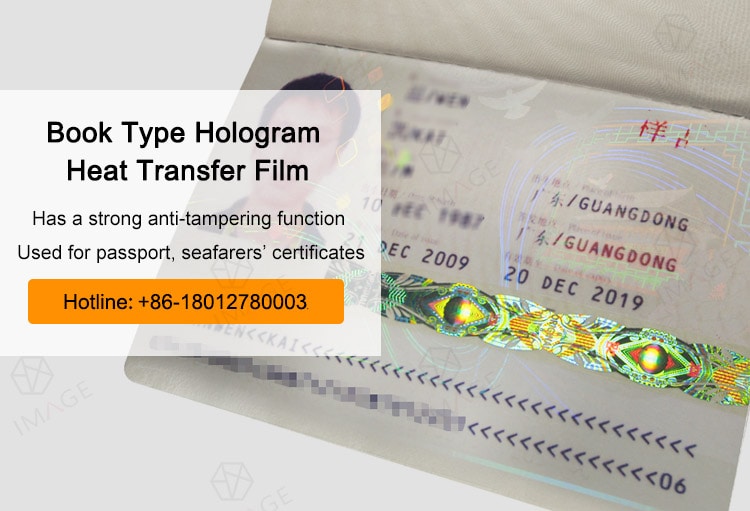 The surface has customized micro-nano optical anti-counterfeiting features. The outer layer has a hot-melt glue, which bonds the certificate and the hologram heat transfer film together under heating, and then separates the PET substrate through the release layer, and finally, the optical anti-counterfeiting information remains on the surface of the certificate.
| | | | |
| --- | --- | --- | --- |
| Size | 75mm*140mm | Packaging | 400 pcs/roll Carton packaging |
| Film thickness | 21um | Preservation environment | Ambient temperature 20°C – 30°C, Humidity 45%-60% |
| Film Direction | vertical horizontal input | Material transmittance | ≥77% security layer testing result |
| Core | 3 Inches core/Customized | Executive standard | GB/T17554.1-2006 GB/T1766-2008 |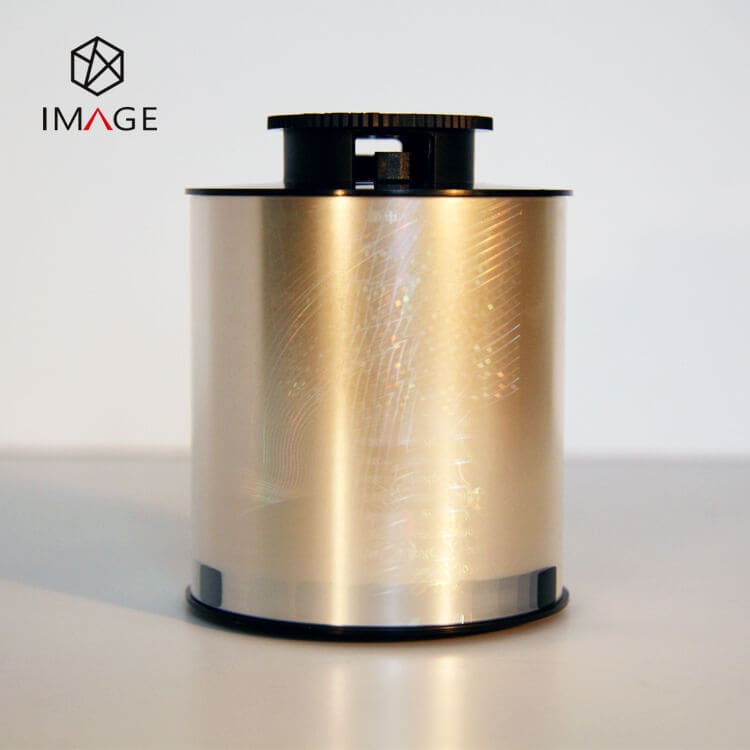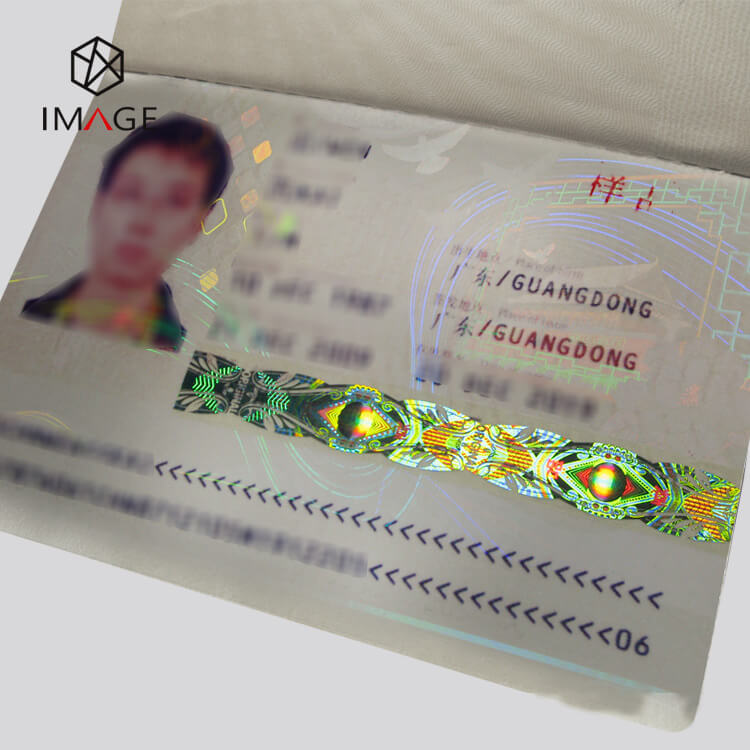 This kind of book-type hologram thermal transfer film is commonly used by the certificate management department. After the personalized information is printed, a security hologram pattern is laminated on the book type certificate through a special certificate application device.
It can be connected to other machines or single work. It is widely used in passports, seafarers' certificates, etc., to prevent tampering with personalized information.