Size: Customized
Material: 50um-200um PET
Glue: 3M high-strength glue
Feature: Metallic, anti-fake, strong weather resistance, and friction resistance
Sample: Available
OEM: Accept
Certificate: IHMA, ISO9001:2015
Car Interior Nameplate Label Parameter
This car interior nameplate label is designed with optical texture, which can express dynamic, colorful, three-dimensional, metallic texture, and also has an anti-counterfeiting effect and supports customized logo design. It can be affixed to the automotive steering wheel to get a beautiful decorative effect.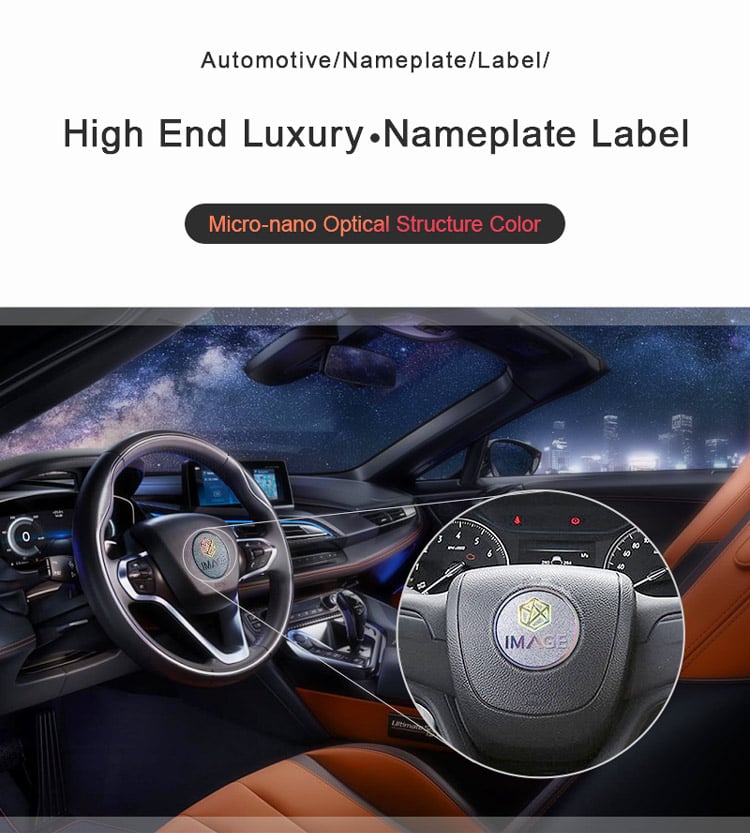 Product
Car interior nameplate label
Feature
Metal texture
3D, dynamic & color
Anti-counterfeit
Material
50um-200um PET
OEM
Accept
Size
Customized
Application
Automotive industry
Glue type
3M high-strength glue
Supply form
On sheet/in roll
Optical Nameplatle Logo Label Application
These optical nameplate logo labels are not only suitable for car interior, but also for cosmetic, makeup products, laptops, pens, and other consumer electronics, and household appliances, high-end precious wines, and cosmetics, clothing, hats, luggage, golf products, etc.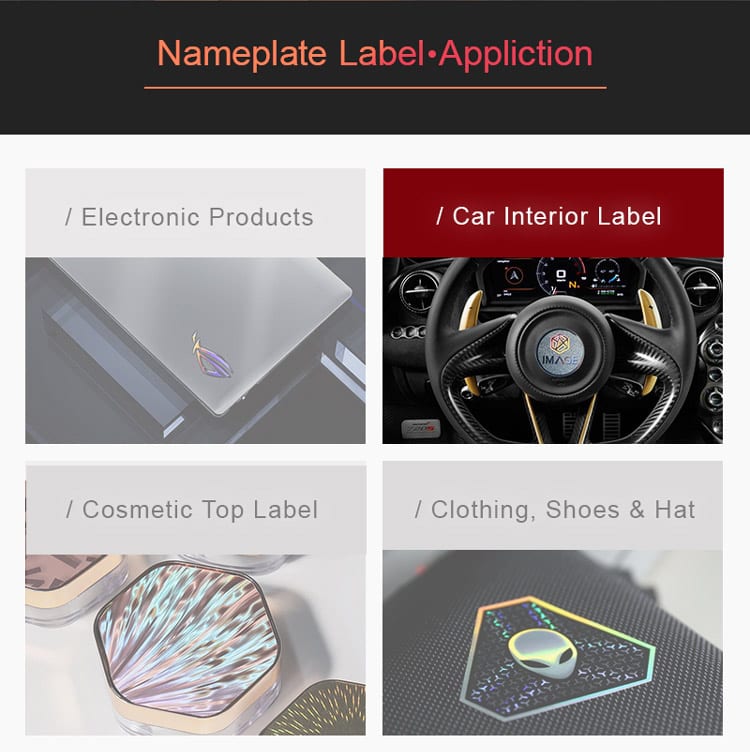 Features of Car Interior Nameplate Label
It's different from normal PET labels, the car steering wheel nameplate label has five features, can present a unique nameplate texture and add brand value to the brand automotive.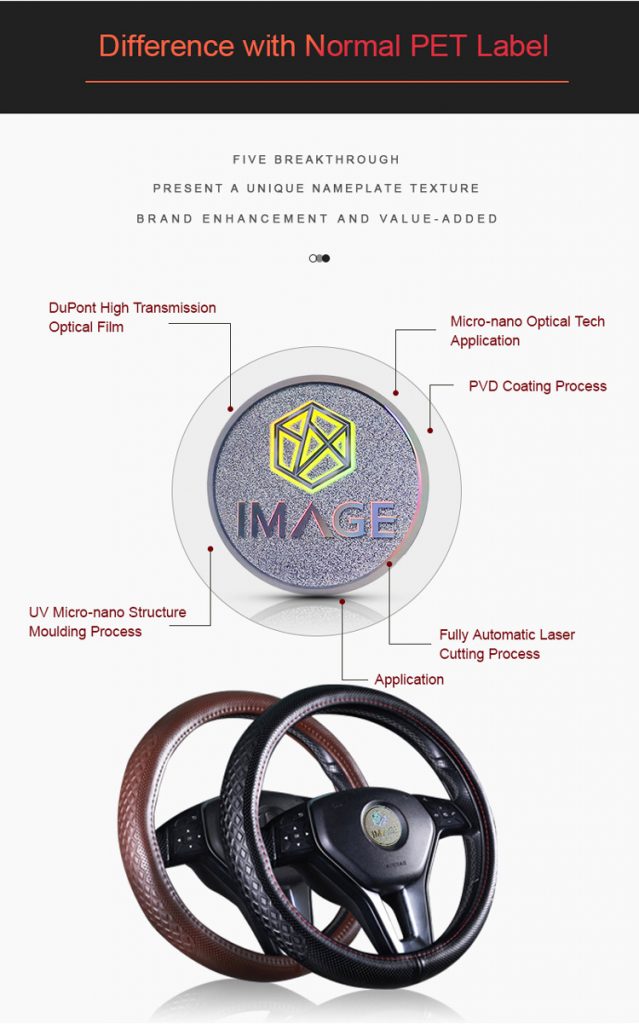 Car Steering Wheel Nameplate Label Application