Tobacco Tax Stamp
Color: Silver
Size: 12*22mm
MOQ: 50,000 pcs
Sample: Available
OEM: Accept
Production time: 7 working days
Certificate: IHMA, ISO9001:2015
Cigarette Tax Stamp Description
Cigarette tax stamps are produced using advanced holographic technology. They are actually a self-adhesive label, usually attached to the seal of the cigarette package box. The anti-tamper design makes tobacco products difficult to be forged or tampered with. Any product with this revenue tax stamp indicates that the corresponding tax has been paid.
Nowadays, more and more counterfeit tobacco products appearing on the market. These counterfeit and smuggled taxable commodities not only caused huge tax losses to the government but also harmed people's health.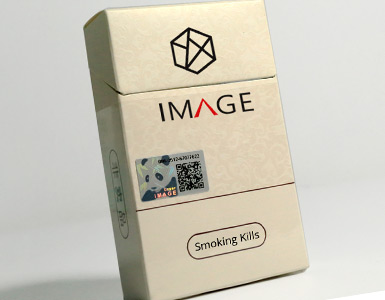 In order to solve these problems, our company has launched a cigarette tax stamp solution that uses covert and forensic security features. It combines QR codes and random numbers to make the optical tax stamp label affixed on cigarette packages easy to authenticate, but difficult to copy.
Tobacco Tax Stamp Parameter
The cigarette tax stamp is generally issued by the state. The production process is complex, and the customization requirements are high. The following are the basic parameters of our product. For specific requirements, please contact our sales.
| | | | |
| --- | --- | --- | --- |
| Material | 30 micron PET | Color | Metalized silver |
| Size | 12*22mm | Pattern | Your logo |
| Feature | Hard to counterfeit | Printing information | QR code, serial number |
| Application | Tobacco, alcohol, medicine packing box, etc | MOQ | 50,000 pcs |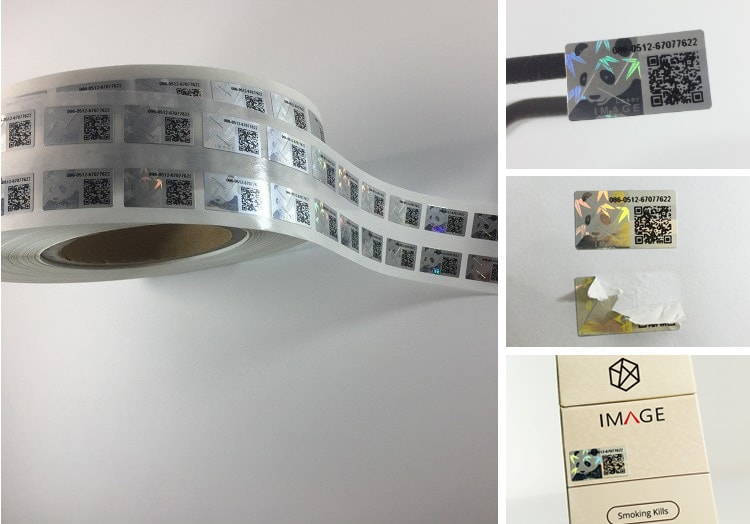 Security Features of Cigarette Tax Stamps 
The anti-counterfeiting technology of the cigarette tax stamp itself is very high and combined with the holographic effect, it provides a higher level of security protection for tax-payable products.
The cigarette box tax stamp employs a wide range of additional features to increase security performance and makes it difficult to spread counterfeit products.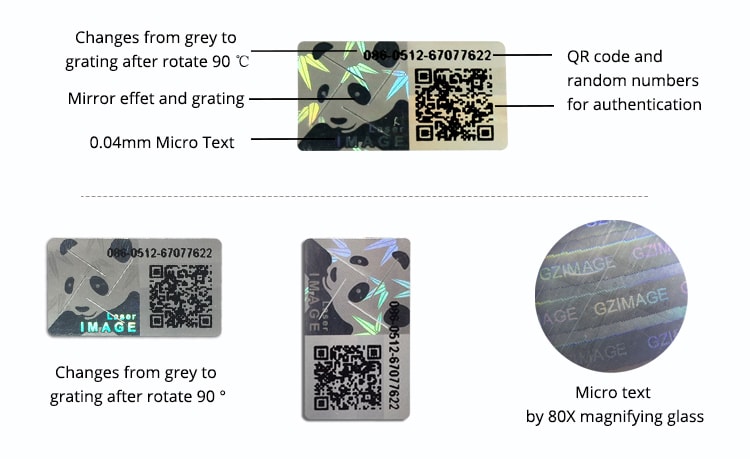 Cigarette Tax Stamp Applications
We are one of China's professional high-tech cigarette tax stamp companies and manufacturers and have provided services for bidding projects in many countries. Our company has extensive experience in tobacco tax stamp solutions. In addition to tobacco products, Suzhou Imaging Laser also provides tax stamp solution for alcoholic beverage products, pharmaceutical packaging, and many other packaging products.