Holographic Tamper Evident Label
Color: Silver
Size: 15 circle
MOQ: 50,000 pcs
Sample: Available
OEM: Accept
Production time: 7 working days
Certificate: IHMA, ISO9001:2015
Dot Pattern Tamper Evident Hologram Description
The holographic tamper evident label is produced by utilizing a regular dots pattern anti-tamper material. It can be used in product sealing applications to protect the product from illegal opening and tampering.
If someone tries to peel off the label, the dot pattern will remain as a residue on the surface where it's affixed to, and this residue will serve as evidence that the product has been accessed by others, it could be a sign that maybe this product isn't an original one.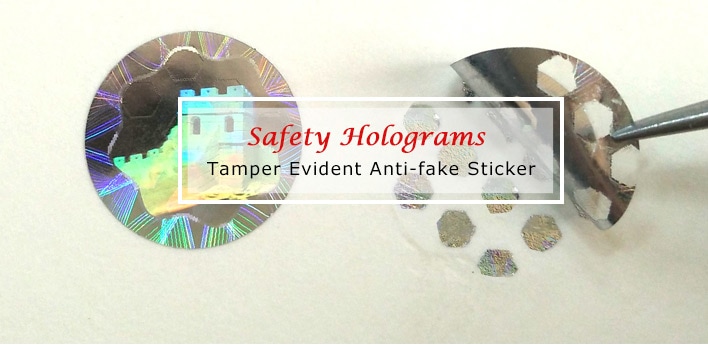 Parameter of Dots Holographic Tamper Evident Label
Material
30um PET
OEM
Accept
Color
Silver metalized
MOQ
50K pcs
Size
15mm circle
Feature
Anti-counterfeit
Dots tamper proof
Asthetic appearance
Optical tech
2D/3D and holographic grating,
Supply form
In roll
Printing info
Serials and bracodes
Application
Warranty seal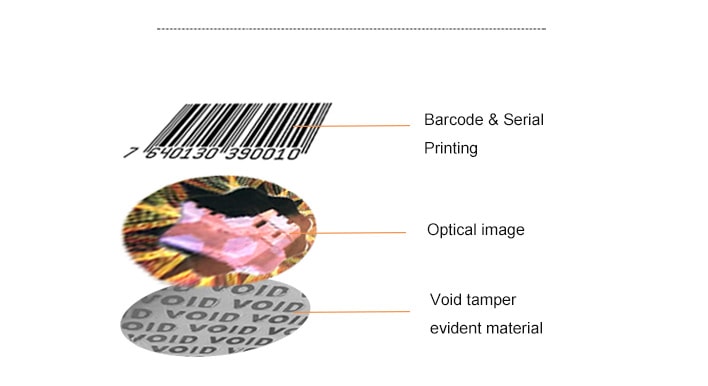 Features of Dots Pattern Tamper Proof Label
The dot pattern tamper proof label is made of a polyester film with the underlying dot pattern, and then the desired holographic label image is embossing on the film. Adding holographic images on tamper evident materials is an effective solution to maintain product authenticity and security, as well as reducing fraud.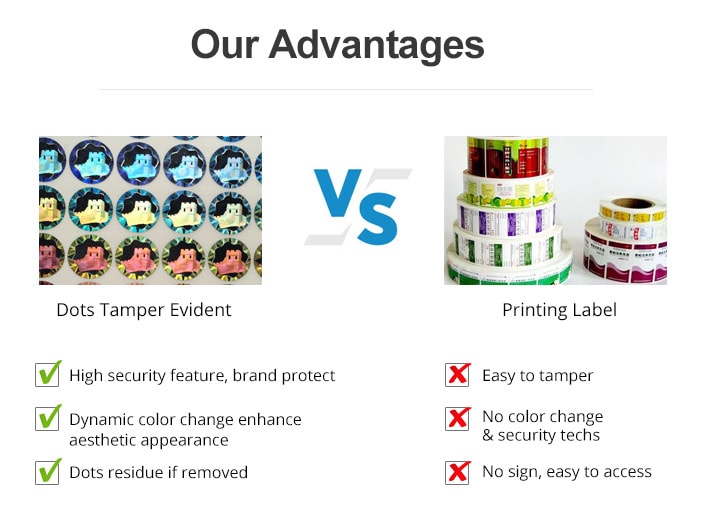 Leave a dot pattern residue on the surface
Prevent tampering and second-time-use
A durable solution for indoor and outdoor applications.
Labels can be a roll or a single piece.
The dots pattern is only one of six tamper evident materials. Among them, void, honeycomb, and anti-tampering cutting are the most widely used materials.
Applications of Dots Tamper Evident
The dot-shaped holographic tamper evident label is suitable for any product that needs to prevent altering and prevent unauthorized transfer. It can be stick to various surfaces, like glass, paper, stainless steel, smooth, and other curved surfaces with customized sizes. The following are a few industries cades using the label, including, electronics industry, cosmetic products, healthcare products, auto spare parts, and vehicle documents.