Material: 15/16 micron PET
Color: Transparent
Specification: 82.6*51mm
Pattern: Earth Aircraft
Usage: ID cards and driving license
Feature: Anti-counterfeit
MOQ: 50,000 pcs
Certificate: IHMA, ISO9001, ISO27001
The Earth Aircraft pattern hologram patch overlay is one of the great ways to protect card information security. It's widely used in varieties of cards, like student cards, membership cards, and proximity cards for visual and covert anti-counterfeiting.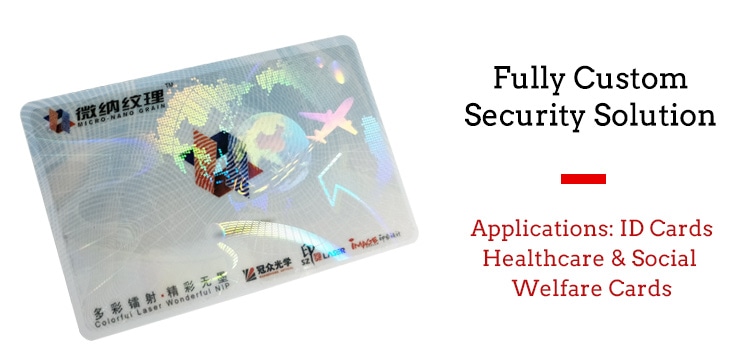 This Earth and Aircraft pattern hologram patch overlay comes from our stock version, we can send free samples for you to test. If you want to customize it with your own logo, we can also help you. Our company has a dedicated design team that is very professional in custom hologram patch overlay. 
Material
Polyester
Thickness
15 micron
Color
Transparent
Size
84*52mm
Specification
400 pieces per roll
Equipment
ID Card Laminator
Pattern
Earth & Aircraft
MOQ
50,000pcs
Feature
Anti-tampering
Scratch-resistant
Application
– ID card
– Driving license
– Social security card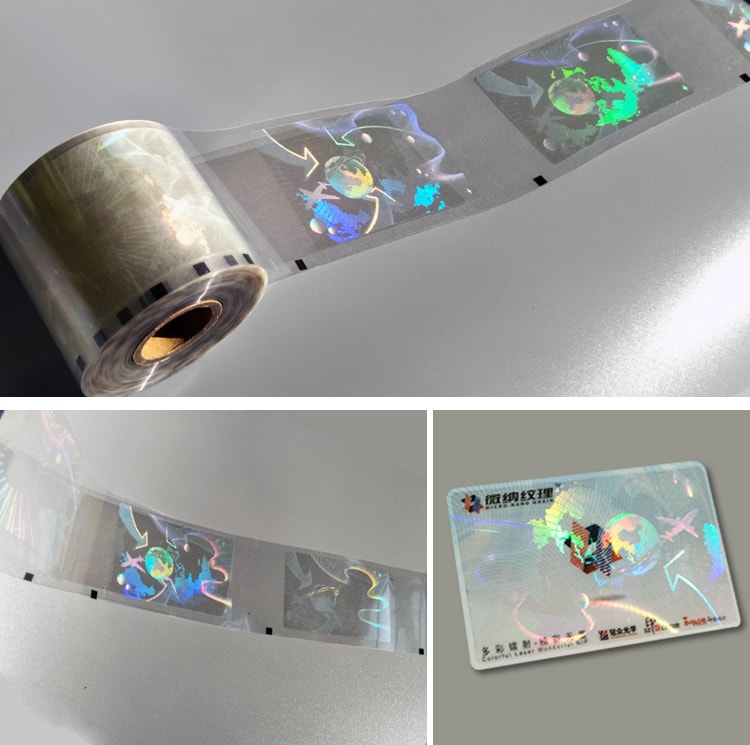 The generic design hologram patch overlay is pre-die cut and lined on a release film, and then use the special laminator to position heating on the printed PVC ID card surface, finally form a security protection layer. To more secure, it employs many optical technologies. See the figure below for details.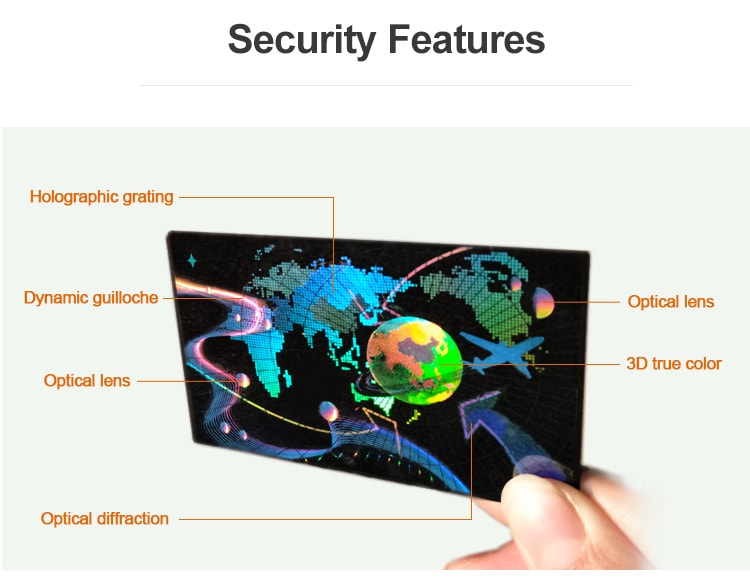 The Use Demonstration of Lamination
These six steps help you understand how to use the Earth pattern hologram patch overlay to laminate ids, the whole lamination process requires a PVC ID Card Laminator.