Fragile Hologram Sticker
Material: Fragile paper
Size: 25mm round
MOQ: 50,000 pcs
Sample: Available
OEM: Accept
Production time: 7 working days
Certificate: ISO27001, ISO9001, IHMA
Brand Name: NIP
Fragile Hologram Sticker Description
Fragile hologram stickers are also called eggshell stickers, they are made of special breakable materials and can be easily torn if someone tries to replace them from where they are placed.
Due to their unique features, hologram fragile stickers are often used for packaging and warranty sealing of important documents to prevent illegal access. In addition, we also have other types of destructible labels to choose from for secure sealing. For details, please click types of tamper-evident labels.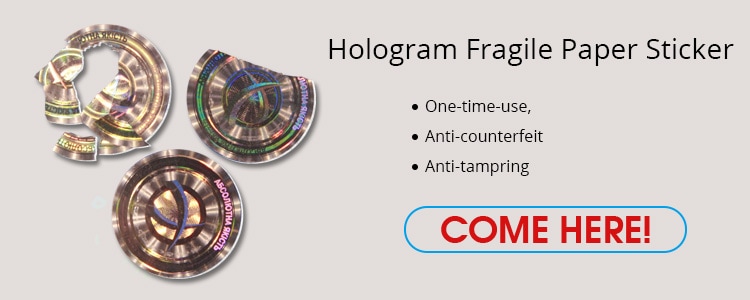 Material
Fragile paper
Color
Silver
Size
25mm circle
OEM
Accept
Feature
Sticker can't be totally lifted up
One time use
Supply form
In roll
Optical effects
2D/3D, dynamic change, grating
Application
Brand protection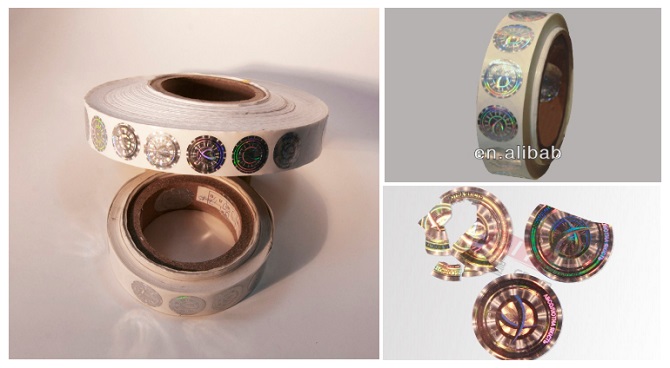 Feature of Hologram Fragile Sticker
After being affixed to the designated location, the sticker itself cannot be lifted completely, and any residue will be obviously tampered with and indicate that it may be unsafe. Fragile paper stickers with a hologram image provide a high level of security for products and documents.
Therefore, the hologram sticker can be embossed on the roll form destructible eggshell material, which provides a guarantee for the product. In addition to security, it can add dynamic features to packaging, improve its visual effects, and enhance the company's image.
Hologram Fragile Paper Sticker Applications
Just like many other anti-fake stickers, they are suitable for varieties of industries, and the following picture will fully reflect its application.