Gold Holographic Stripe
Material: 20um PET
Color: Silver
Specification: 12mm*500m/roll
Usage: Passport and paper label
Feature: Anti-counterfeit
OEM: Accept
Certificate: IHMA, ISO9001, ISO27001
The holographic stripe on this page is made of metalized gold material, it's mainly used for hot stamping on paper labels to combat counterfeiting. In addition, it is also suitable for paper certificates and PVC cards. Our company also provides silver hologram strips to meet the needs of various industries.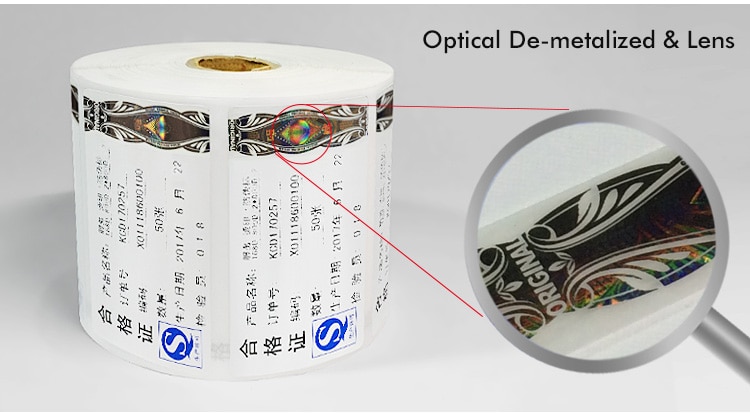 The width of the holographic hot stamping strip can vary from 8mm to 22mm. The word "ORIGINAL" constantly reappears in the background. It uses high-quality de-metalized processing and looks very beautiful.
Parameter of Hot Stamping Stripe
Material
20-micron Polyester
Color
Gold
Specification
12mm*500m/roll
Pattern
Your logo
Feature
1) High security
2) Accept personalized printing
2) Can't remove after stamping
Selling Unit
Supplied in a reel form
Sample
Delivered in the same day
Certificate
IHMA, ISO9001, ISO14001
Industry Application
Paper label, food, pharmacy, cosmetic, etc packaging, PVC Cards, certificate, envelope, and so on
The following are a few industries that use the hot stamping holographic stripe on their products, including printed paper labels, certificates, PVC cards, coupons & tickets, and many more.