Hologram ID Lamination Pouches
Material: 100 micron PET
Specification: 86*54mm
Usage: ID cards
Feature: Anti-counterfeit
MOQ: 10,000 pcs
Sample: Available
Certificate: IHMA, ISO9001, ISO27001
Hologram lamination pouches produced by our company can be applied to laminate id cards, event passes and visitor passes. The custom hologram image is embossed on clear materials laminating pouches to ensure that personal data inside the pouch can be seen for pass inspectors as well as protect the data from the falsification of counterfeiters.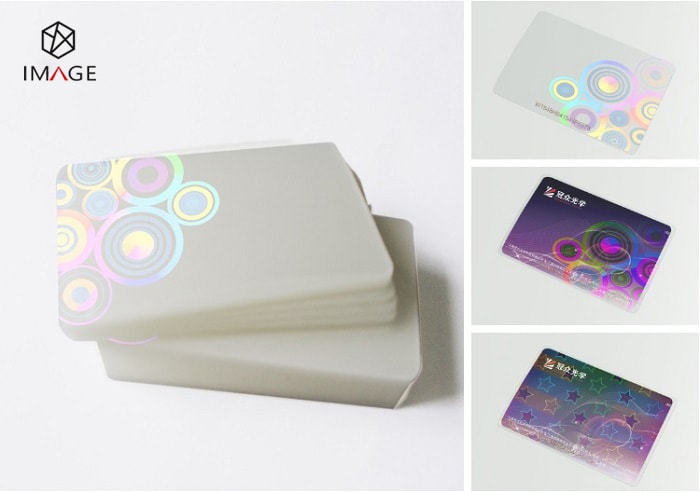 When you view the hologram id card lamination pouch from different angles, changeable dynamic optical color can be observed, that's very shiny and bright.
Product
Hologram id lamination pouches
Pattern
Customize
Material
Polyester
Thickness
100 micron
Color
Transparent
Size
86X54mm
Feature
Anti-counterfeit
Fading resistance
Long-term storage
Cases
2008 Bejing Olympic Games
2018 Pyeongchang Olympic Games
Buenos Aires 2018 Youth Olympic Games, etc
MOQ
5,000pcs
Certificate
IHMA, ISO27001, ISO9001
Hologram lamination card pouches are usually made of two layers of plastic PET material and sealed on one side. When using it to laminate documents and ID cards, on the one hand, it is easy for the inspector to identify, on the other hand, it can also prevent unauthorized access and tampering.
You can insert the ID card into the middle of two layers of glossy laminated pouch film, and then heat seal it with a special card pouch laminator. The sticky EVA glue ensures that once the film and the ID card are fully laminated, the protective layer is difficult to lift, thus providing a high degree of security protection.
Our company has completed many government projects in supplying custom hologram id card lamination pouches. For example, the 2014 Inchon Asian Olympic Games, the 2018 Pyeongchang Winter Olympics, and the 2018 Buenos Aires Youth Olympic Games. If you are interested, we can send you some samples for review.