Laminated Badge Pouches
Material: 225 micron PET
Specification: 175*225mm
Usage: ID badge and card
Feature: Anti-counterfeit
MOQ: 5,000 pcs
Sample: Available
Certificate: IHMA, ISO9001, ISO27001
The hologram laminated badge pouch is are also called laminate holder. It is a transparent protective film overlaid on the id badge to protect the information security of the ids.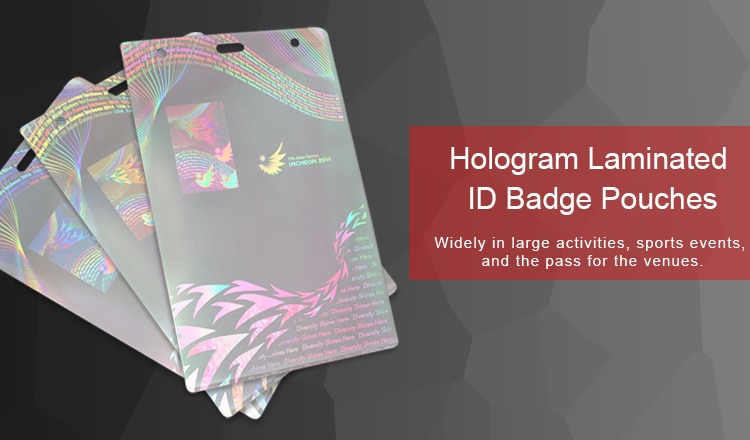 It cannot be duplicated by standard printers or photocopiers and is a very secure way to protect your badges or cards. Usually, the hologram material is transparent, so that the personal data underneath of hologram laminate pouches are readable, and safety.
Not only can it be used to laminate ID badges, but also the glossy laminating pouch film can be used to laminate student IDs, membership cards, parking permits, and certificates. Holographic images along with customized information can protect the security of ID badges to prevent any form of tampering.
Product
Laminated badge pouches
Pattern
Customize
Material
Polyester
Thickness
225 micron
Color
Clear
Size
175*225mm
Feature
Anti-counterfeit
Moisture resistance
Fading resistance
Long-term storage
Cases
2008 Beijing Olympic Games
2018 Pyeongchang Olympic Games
Buenos Aires 2018 Youth Olympic Games, etc
MOQ
5,000pcs
Certificate
IHMA, ISO27001, ISO9001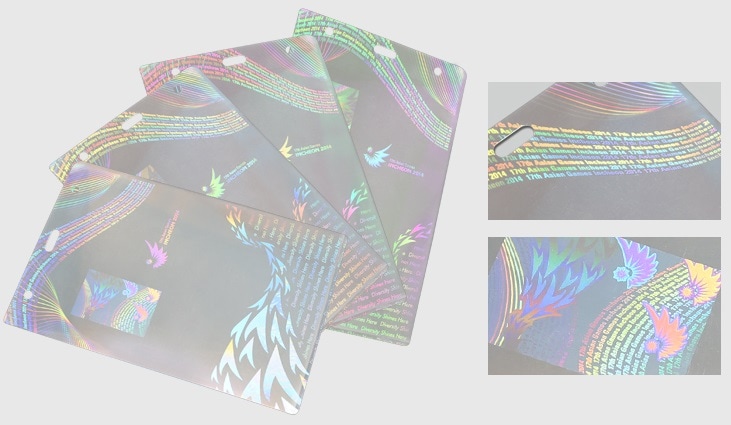 These hologram laminated pouches bond up with id badges really well and no signs of wear-and-tear. Along with dynamic optical colors make them look very bright and shiny
50micron to 250micron one side
High brightness enhances its overall visual effects
High transparency for securing data transmission
Protect ID cards from being counterfeited
Equipped with the special laminator
How to Laminate Them Together?
Hologram laminated pouch can work perfectly with ID badges via a thermal laminator. Here's the working process.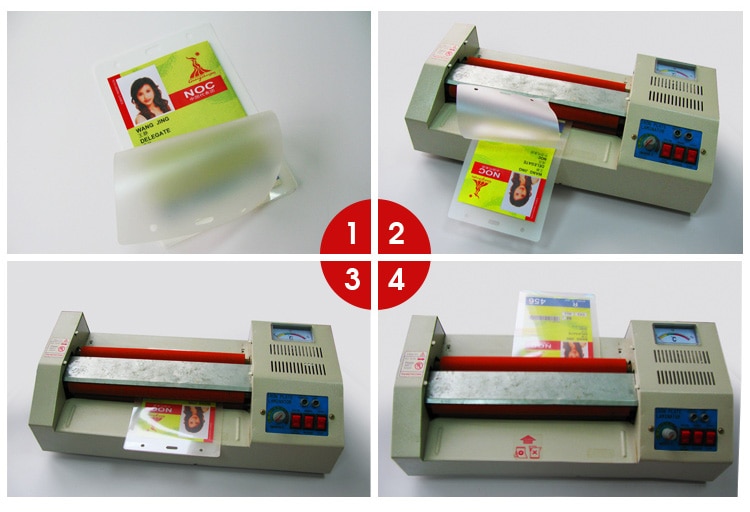 Suzhou Image Laser has more than ten years of experience in providing security laminate solutions for large-scale projects and events. Its unique design is completely different from any other normal ids and has different sizes, thicknesses, and designs.