Hologram Laminating Pouch Film
Material: 125 micron PET
Specification: 127*175mm
Usage: Sports Event IDs
Feature: Anti-counterfeit
MOQ: 10,000 pcs
Sample: Available
Certificate: IHMA, ISO9001, ISO27001
The hologram laminating pouch film can be used to laminate a variety of credential ids printed with personal information to protect them from the possibility of tampering and counterfeiting.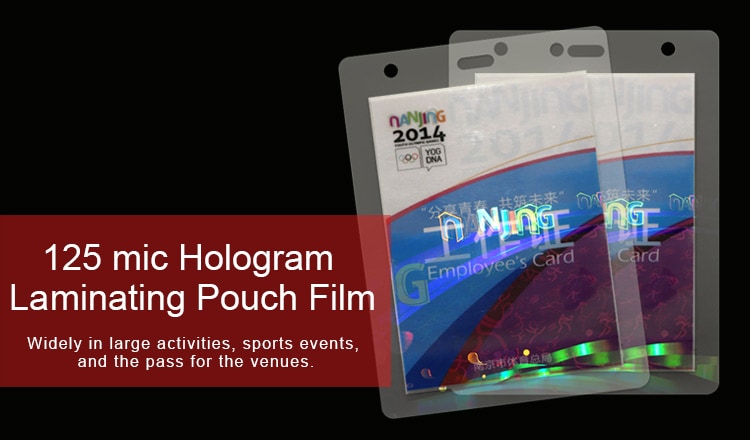 The 125-micron glossy laminating pouch film with a hologram pattern covers the entire surface of the ID card, making them both safe and beautiful. The entire lamination process requires a special laminator to ensure that the hologram pouch film is not easily torn after lamination.
Product
Hologram pouch film
Pattern
Customize
Material
Polyester
Thickness
125 micron
Color
Transparent
Size
125*175mm
Feature
Anti-counterfeit
Moisture resistance
Long-term storage
Cases
2008 Bejing Olympic Games
2018 Pyeongchang Olympic Games
Buenos Aires 2018 Youth Olympic Games, etc
MOQ
5,000pcs
Certificate
IHMA, ISO27001, ISO9001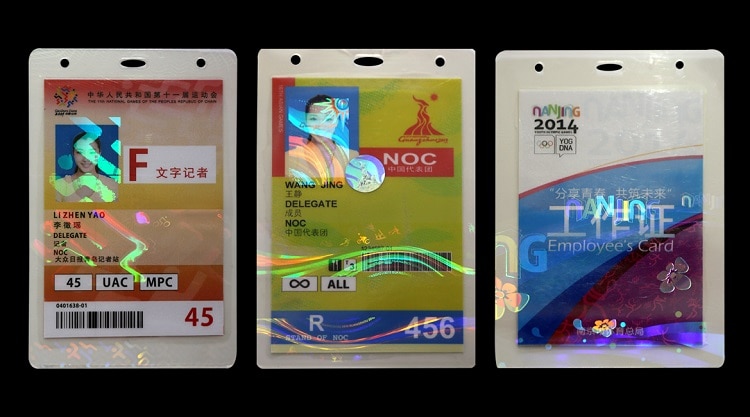 Our hologram laminating pouch film can be customized in size, thickness, graphics, holographic technology and anti-tampering function according to any unique requirements.
50 microns to 250 microns on one side
High brightness enhances its overall visual effect
High transparency to ensure data transmission
Protect ID cards from forgery
Equipped with a special laminating machine