Hologram Patch Film
Material: 15 micron PET
Color: Transparent
Specification: 84*52mm
Usage: ID cards and driving license
Feature: Anti-counterfeit & Anti-scratch
MOQ: 50,000 pcs
Certificate: IHMA, ISO9001, ISO27001
The hologram patch film produced by Suzhou Image Laser is compatible with the IDP -S70 laminating machine. Different from hologram transfer overlay, it can't cover all card surfaces and there will be 1mm smaller than standard CR 80 card on each edge.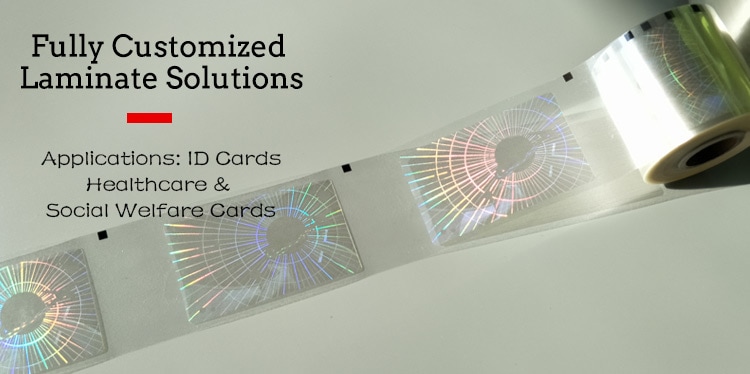 Add the optical patch film to some of your id cards, it can protect your cards from forgery, tampering, and daily abrasion. Transparent materials ensure that personal data can be read quickly. And the film graphic can be customized.
Material
Polyester
Thickness
15 micron
Color
Transparent
Size
84*52mm
Specification
400 pieces per roll
Equipment
ID Card Laminator
Pattern
Customize
MOQ
50,000pcs
Feature
Anti-tampering
Scratch-resistant
Application
– ID card
– Driving license
– Social security card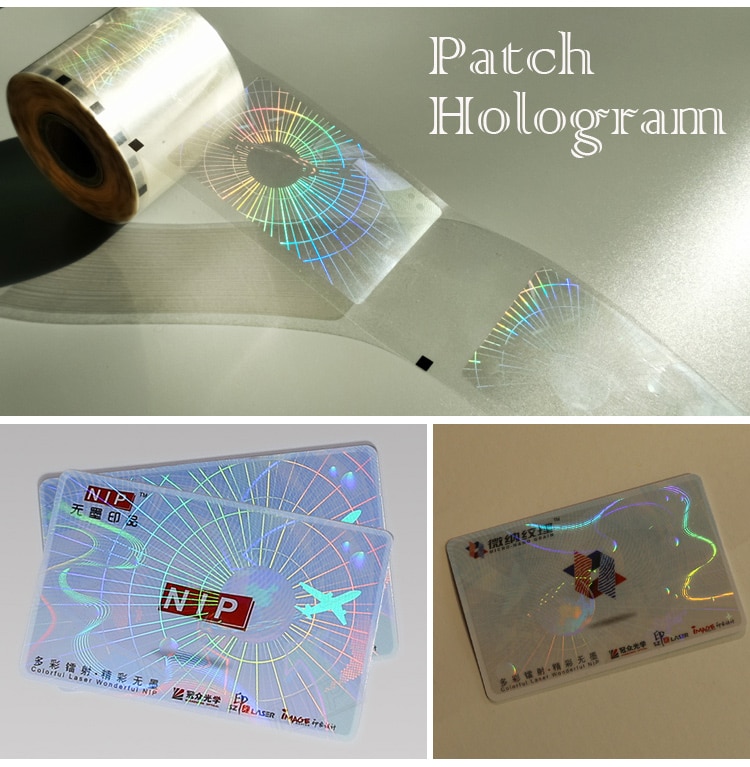 The transparent hologram patch film pre-die cut and lined on the release film, the size is about 1mm smaller than the CR 80 card. After being laminated with the card, it has a strong anti-scratch function. The highly transparent holographic material ensures that personal information is readable.
There is the generic design hologram patch in the market, which can be used by everyone and has a basic counterfeiting function. Because it's not unique, so it is easy to forge and copy.
In order to strengthen the anti-counterfeiting efforts, most people will choose to produce a hologram patch overlay with a custom graphic, such as national driving licenses, social security cards, passports, etc. Which can be distinguished by the naked eye on the one hand, and are difficult to forge on the other hand.