Hologram Patch Overlay
Material: 15 micron PET
Color: Transparent
Specification: 84*52mm
Usage: ID cards and driving license
Feature: Anti-counterfeit & Anti-scratch
MOQ: 50,000 pcs
Certificate: IHMA, ISO9001, ISO27001
The card type hologram patch overlay uses PET as the carrier and is a pre-cut PET film with optical security design. It's widely used in the ID card, driving license, social security card, etc, and over laminated on their surface to prevent card printing information from tampering and daily worn.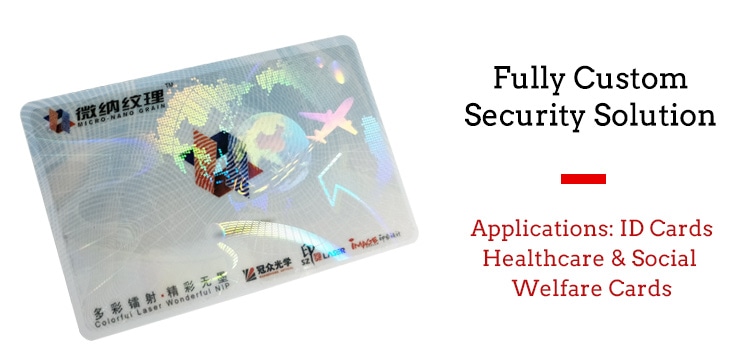 This holo patch overlay comes from our stock version, we can send free samples for you to test. If you want to customize it with your own logo, we can also help you. Our company has a dedicated design team who is very professional in custom hologram patch overlay.
Material
Polyester
Thickness
15 micron
Color
Transparent
Size
84*52mm
Specification
400 pieces per roll
Equipment
ID Card Laminator
Pattern
Customize
MOQ
50,000pcs
Feature
Anti-tampering
Scratch-resistant
Application
– ID card
– Driving license
– Social security card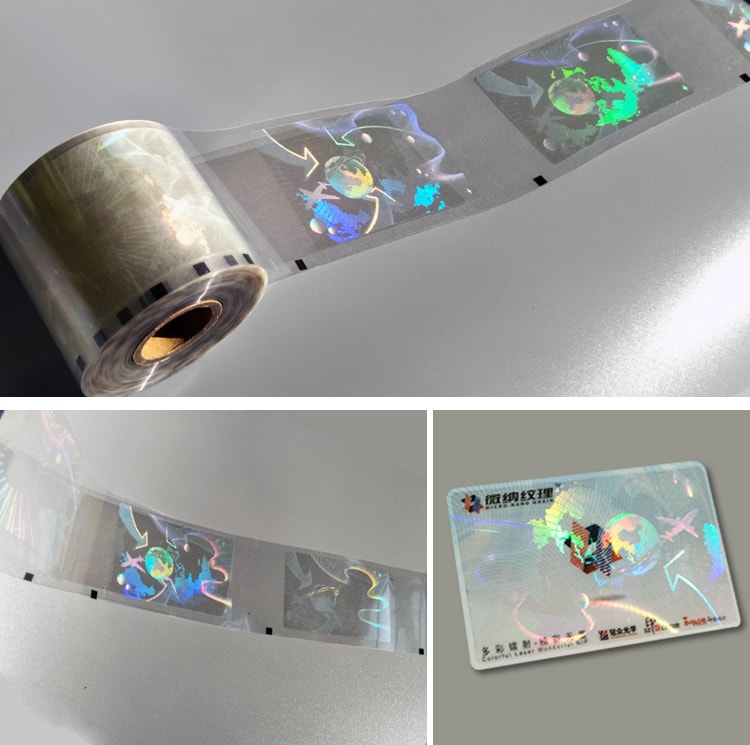 The custom patch overlay is pre-die cut and lined on a release film, and then use the special laminator to position heating the optical laminate patch on the printed PVC ID card surface, finally form a security protection layer. To more secure, it employs many optical technologies. See the figure below for details.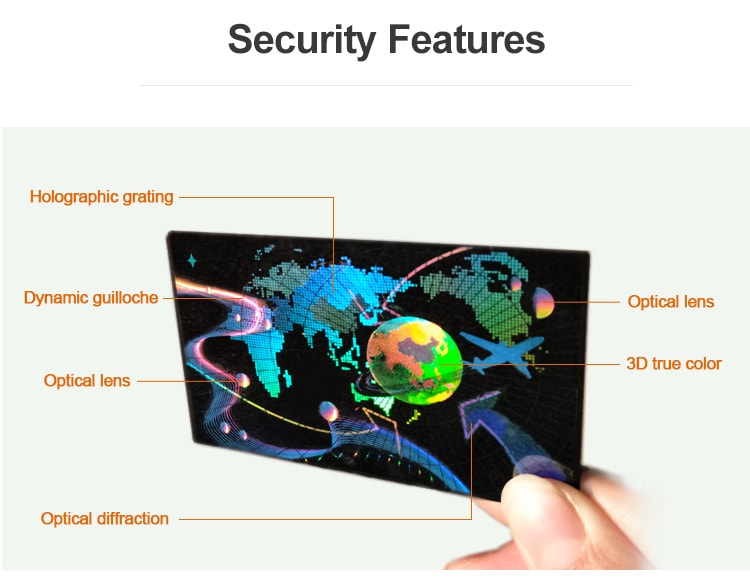 It's hard to peel the patch film off after laminating with the card and the surface has strong abrasion and scratch resistance, which can effectively prevent the card information from tampering. Its characteristic is that finish film thickness is about 15um and size smaller than standard CR 80 card, about 1mm each edge.
How to Laminate?
These six steps to help you understand how to use the holo patch overlay to laminate ids, the whole lamination process requires a PVC ID Card Laminator.