Security Seal Stickers
Color: Silver
Size: 15*25mm
MOQ: 50,000 pcs
Sample: Available
OEM: Accept
Production time: 7 working days
Certificate: IHMA, ISO9001:2015
Security seal stickers are usually made of tamper proof materials, combined with hologram characteristics to protect brand products and sensitive documents from tampering and counterfeiting.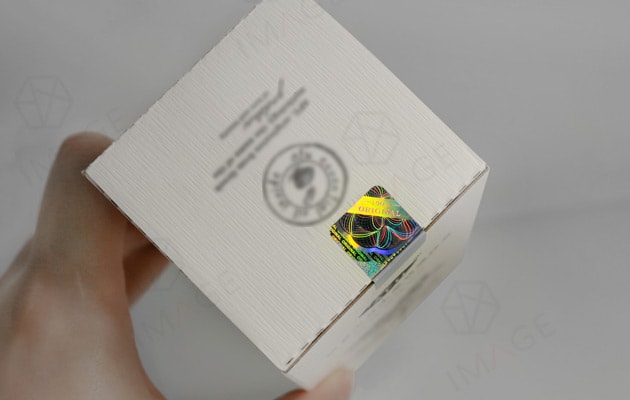 Once the label is affixed to a fixed position, any attempt to remove the hologram seal will display the text "VOID", so this seal can provide sufficient security to prevent and authenticate counterfeit products. The residue on the original location indicates that the product may not be genuine.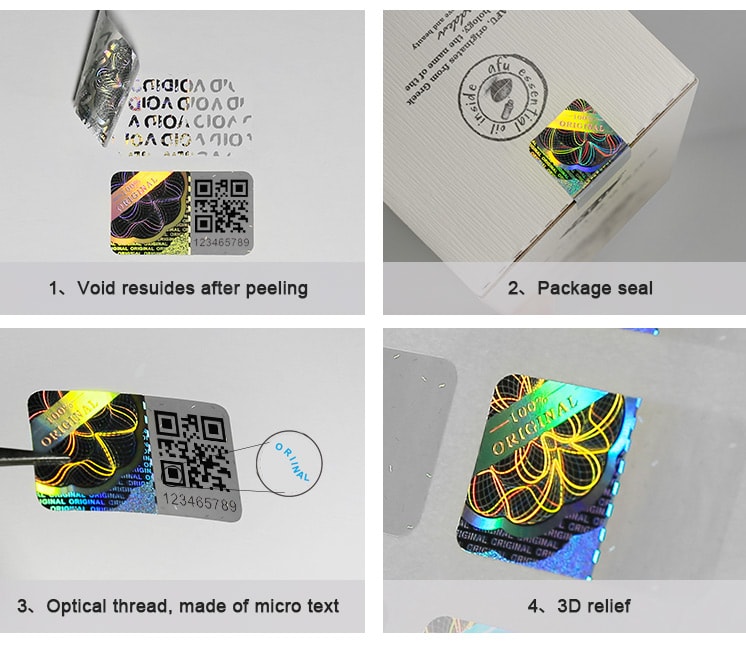 As a professional certified hologram seal stickers manufacturer, we ensure that holographic seal products our company produced can help your brands can't easily be copied.
Parameter of Hologram Seal Sticker
"ORIGINAL" text is embedded in the background of the seal hologram sticker. When you turn the label, you can intuitively feel the dynamic change and the depth of field, very beautiful.
Material
30um PET
OEM
Accept
Color
Silver metalized
MOQ
50K pcs
Size
15*25mm rectangular
Feature
Anti-counterfeit
Void tamper proof
Asthetic appearance
Optical tech
2D/3D, micro text, grating
Supply form
In roll/sheet
Printing info
QR code, serials and logos
Application
Cosmetic brand packaging
Security Seal Labels Features
Because of special application, security sealing labels have a strong tamper-proof feature that once affixed to a required place leaves "VOID" residues if removed. So that it can offer full protection for important documents & certificates.
Moreover, about eight optical anti-fake elements are embeded into this hologram seal label to further enhance the security.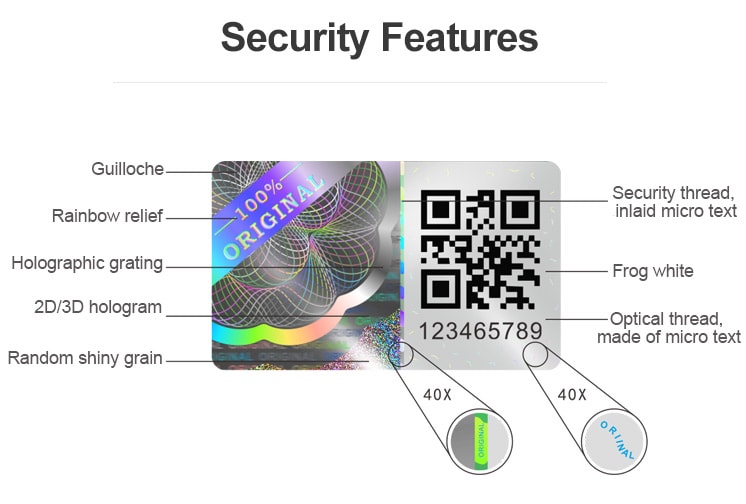 Superior solvent-based glue coated on the area of holographic security seals can make sure that it's very sticky for seal application, no edge corner warp, so that provides security protection for sealing area.
Hologram Seal Stickers Application
The hologram sticker produced by our company is not only can be applied to seal the package, but they can also be used for pharmaceuticals, cosmetics, electronics, garment hangtag, cigarette, alcohol, car windshield and important documents for authentication and security protection