Hologram Strip Label
Material: 20um PET
Color: Silver
Specification: 16mm*500m/roll
Usage: Paper label
Feature: Anti-counterfeit
OEM: Accept
Certificate: IHMA, ISO9001, ISO27001
We provide hologram strip labels with 2d / 3d holographic effects. When you look at the strip from different angles, you will feel as if the images are displayed on different levels, has a strong three-dimensional effect.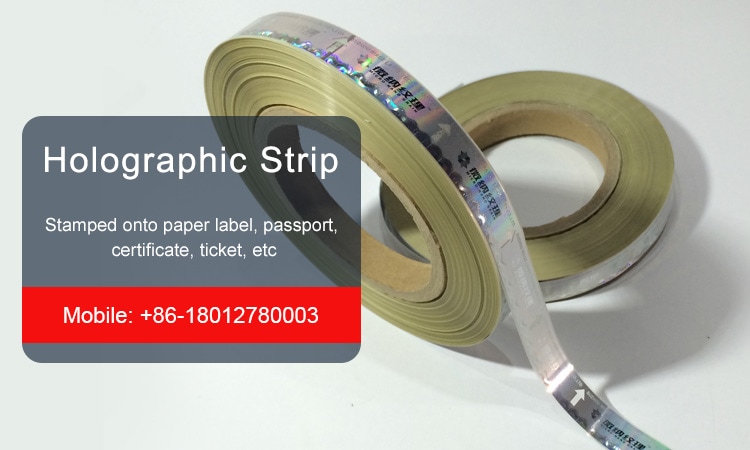 This holographic strip label is actually composed of 2 parts, one part is a holographic strip and the other is a paper label. The strip can be hot stamped on the paper label by using special equipment, and then some customized information can be printed on the paper label.
Parameter of Hologram Strip Label
Material
20-micron Polyester
Color
Silver
Specification
16mm*500m/roll
Pattern
Your logo
Feature
1) High security
2) Accept personalized printing
2) Can't remove after stamping
Selling Unit
Supplied in a reel form
Sample
Delivered in the same day
Certificate
IHMA, ISO9001, ISO14001
Industry Application
Paper label, food, pharmacy, cosmetic, etc packaging, PVC Cards, certificate, envelope, and so on
3D hologram strip label is generally selling in reel unit with various colors & widths. Following are a few of advantages of it including:
Available in various colors.
Virtually impossible to remove from the substrate.
Easy to authenticate and has a strong visual appearance.
High precision de-metalized for "NIP", hard to duplicate.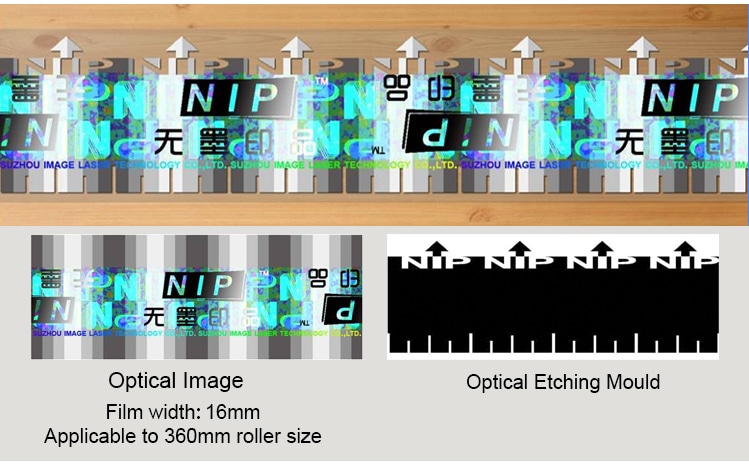 The Holographic strip label can be used in a wide range of substrates, including paper and PVC cards. Following are a few of industries that use them.