Hologram Wine Bottle Label
Color: Silver
Size: 15*25mm
MOQ: 50,000 pcs
Sample: Available
OEM: Accept
Production time: 7 working days
Certificate: IHMA, ISO9001:2015
We offer a variety of hologram labels that can be used to seal wine bottles and packaging items to prevent unauthorized opening. Suzhou Image Laser company has developed many technologies that can be used in label design to protect your products from counterfeit products.
In addition, logos, company names, and serial numbers can be part of the hologram to enhance brand awareness and provide more secure protection.
This holographic wine label is a combination of general pattern and customized information, there is a printing area on this label, some QR codes, brand names, texts, the numbering can be printed on it to protect and authenticate products. You can visit more hologram sticker images available to do the printing. Or customized your own hologram sticker.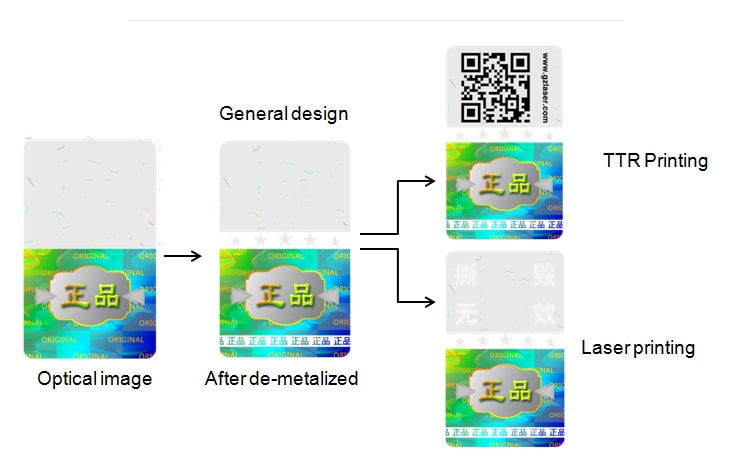 tem
Holographic wine label
OEM
Accept
Size
15*25mm rectangular
MOQ
50K pcs
Material
30um PET silver
Supply form
In roll/sheet
Glue type
Pressure Sensitive Adhesive
Feature
Anti-counterfeit & aesthetic appearance
Core
3″
Printing Info
QR code/serial/code/Logo
bar code
Application
Wine bottle seal
Code type
TTR/UV/Laser numbering
This holographic wine bottle label contained many security elements so as to further protect brands against the possibility of counterfeiting. At the same time, our designers reserve an available printing area for custom printing, and even make labels that belong to you only.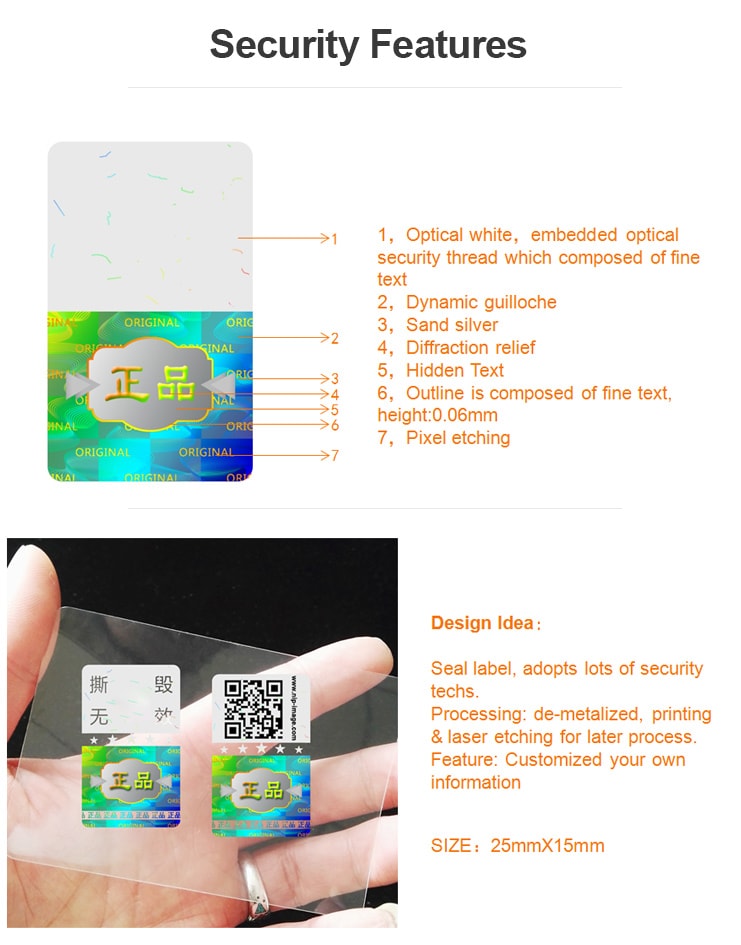 This anti-fake wine label is manly designed for wine bottle seal package, meanwhile, it's also can be applied to other package box seal. Any absence of it on products will indicate that maybe this product is not original. Thereby, it can greatly help consumers identify fake products, as well as enhance the brand value.