Powder thickness: 2um
Mesh: 200-700 mesh
Particle Size: 35/50/75um
Composition: Powder
Formulation use: holographic effects
Samples: Available
Packaging: Acrylic jar with screw top
In recent years, Suzhou Image Laser has been developing new products for applications in different industries. Since the launch of holographic pigment, we have made technical upgrades in terms of equipment, technology, and processes on this basis. The process was improved, and the holographic magnetic powder was launched, which has been widely used in the market.
The optical magnet pigment is produced by micro-nano optical technology, which can display shiny beautiful colors and 3D effects, such as aperture and cat's eye..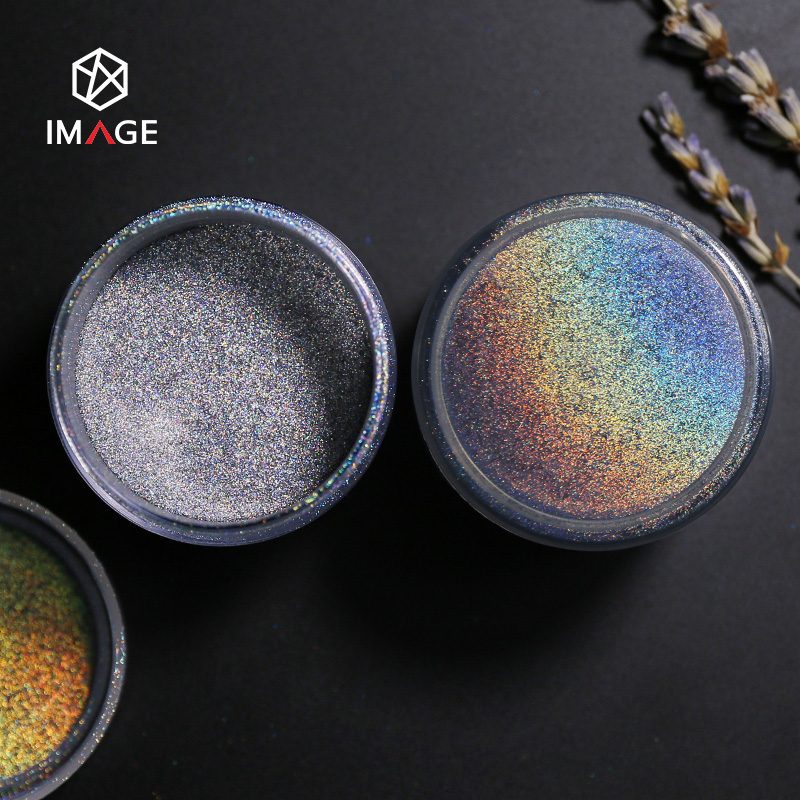 Compared with the previously launched holographic pigment powder, they are basically similar in terms of material, thickness, and particle size, but the production process is relatively more complex, regardless of the production equipment, production process, operators, and skills requirements, so that the product is added with the magnetic function.
Advantages of our magnetic holographic pigment compared with other powders on the market
Compared items
Magnetic holographic pigment
Ordinary Powder
Material
Imported film substrate
Bright and dazzling
3D effect (aperture and cat-eye)
Ordinary film
Not very bright
No 3D effect
Thickness
2-3um, no base film
10-30umm, have film base
coating is thick
Particle size
35/50/75um
50um-70um
Magnetic and the effect of finished products
Good solvent resistance
Good coating and no delaminating
Great hologram effect
Not resistant to solvents
Easy to delaminate
Poor laser effect
Material
Imported film substrate is selected as the carrier of laser pattern and coating, with higher yield rate, more stable quality, brighter and more dazzling laser effect, and can produce 3D effects such as aperture and cat's eye.
Thickness
The laser magnetic pigment launched by us is without substrate, and the thickness of the product is 2~3um, while other laser powders on the market are much thicker, 10-30um, and some have a film base, In some cases, the coating is very thick, so that when customers use it, the consumption will be very large. It seems that the unit price is low, but the actual cost of use has increased.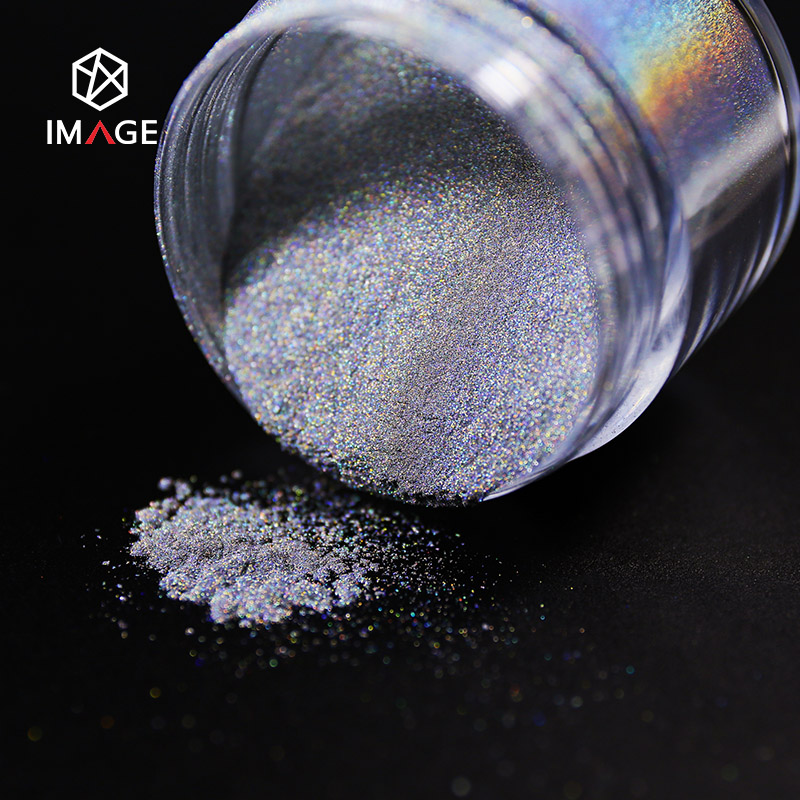 Particle size
The particle sizes of the optical holographic magnetic powders we have launched are currently 35um, 50um, and 75um. In order to take into account the magnetic and optical effects, no other particle size specifications have been developed. Other magnetic powders on the market are mostly coarse powders, 50um~ 75um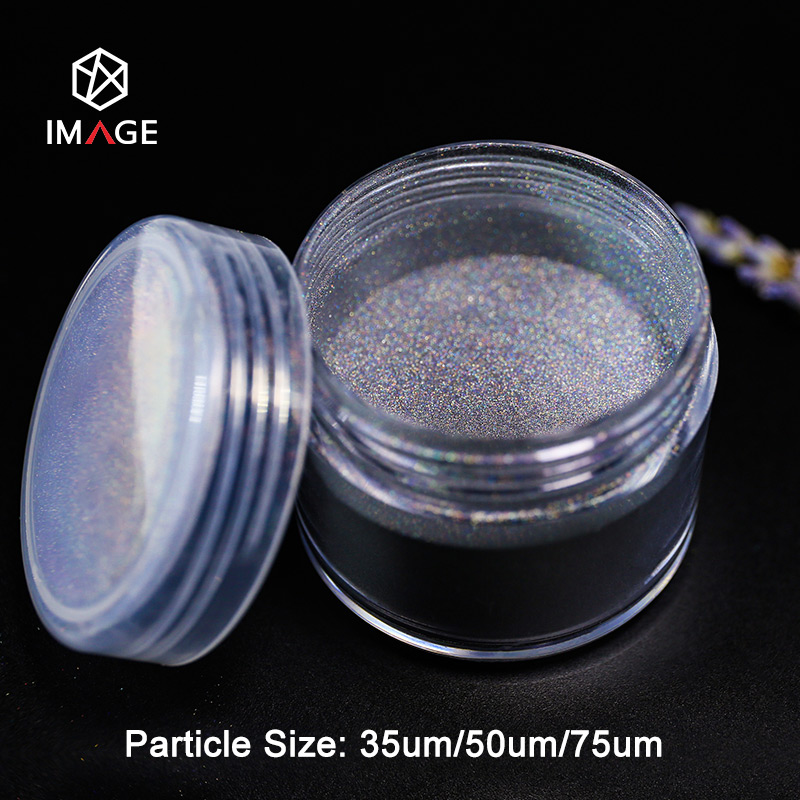 Magnetic and the effect of finished products
It has good solvent resistance, can be used in organic solvents and inorganic solvents, such as esters, ketones, alcohol, water, etc., and with good coating, no delaminating, most of the other pigments on the market are not resistant to solvents and are easy to delaminate, resulting in no laser effect, and many powders have no magnetic effect.
New product development in the future
Suzhou Image Laser Technology, a high-tech enterprise in Jiangsu Province, is a technologically innovative enterprise. In order to meet the needs of the market and customers, we will continue to invest in new product development. At present, our magnetic holographic pigment has been supplied stably, and we will continue to upgrade the product in the future, such as different particle sizes, different hues, printing color changes, encryption, etc.
Market application of laser magnetic powder
It has many applications, such as nail art, cosmetics, printing and coating, car clothing, decorative autoparts, and so on.