Powder thickness: 2um
Mesh: 200-700 mesh
Particle Size: 35/50/75um
Composition: Powder
Formulation use: holographic effects
Samples: Available
Application: Nail art
Packaging: Acrylic jar with screw top
Holographic nail powder is a high-quality pigment that gives you a shiny color-changing rainbow effect when using nail arts. It can work well with any base color without completely covering it up, such as pink, yellow, blue, and so on.
The powder is very thin, only 2um, so the consumption will be very small,  so one tiny container of holographic pigment powder can create a lot of hologram nails.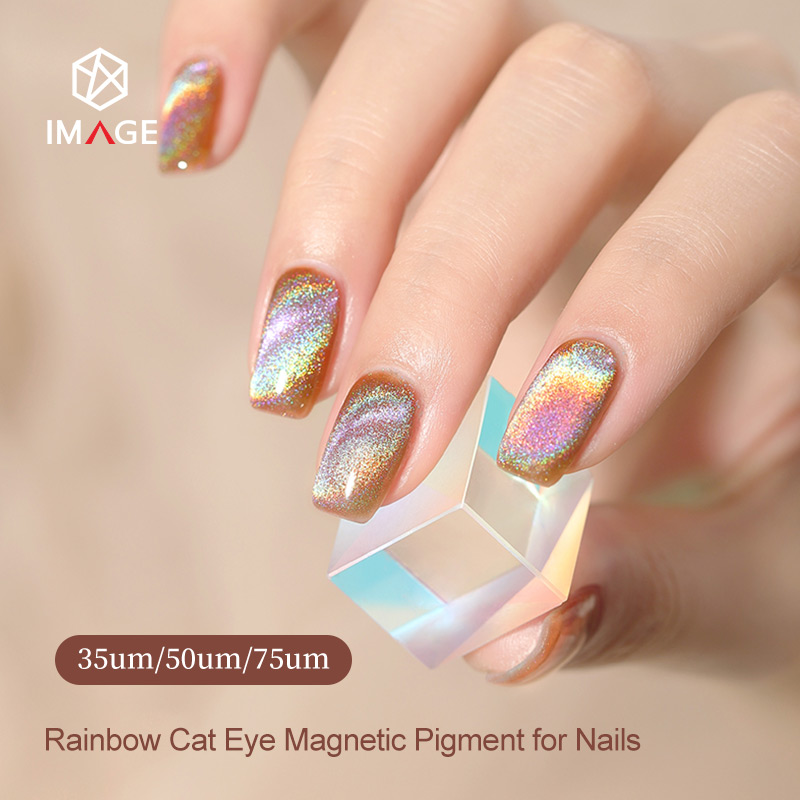 In order to meet special market requirements, our company has developed a new holographic magnetic powder for nails, which uses imported film substrates as the carrier of laser patterns and coatings. The yield is higher, the quality is more stable, and the laser effect is brighter and more dazzling, meanwhile, showing 3D effects like aperture and cat's eye.
Advantages of holographic magnetic nail powder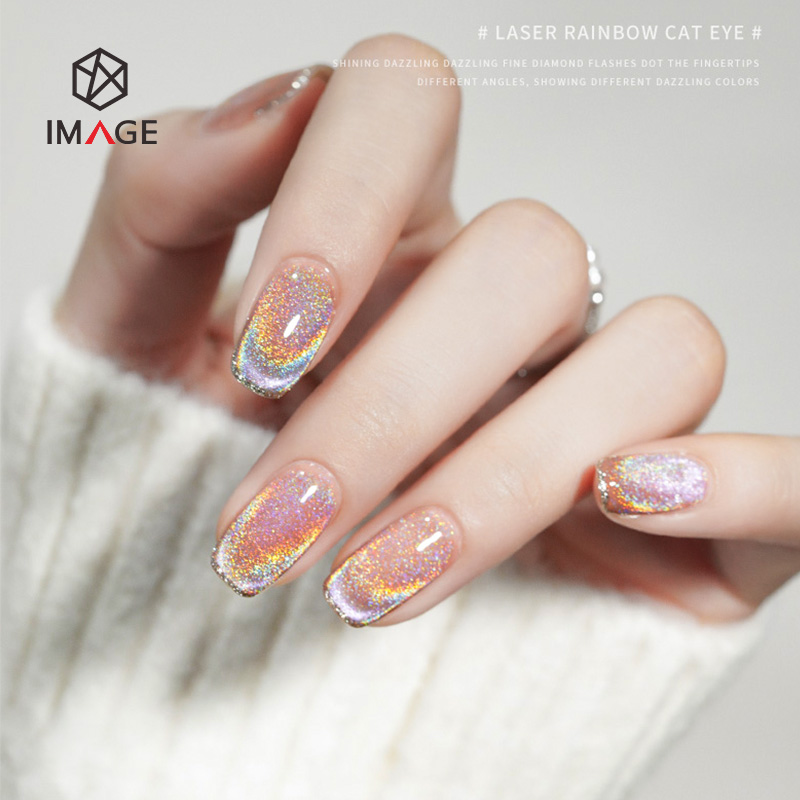 Material
Imported film substrate
Bright and dazzling
3D effect (aperture and cat-eye)
Thickness
2-3um, no base film
Particle size
35/50/75um
Magnetic and the effect of finished products
Good solvent resistance
Good coating and no delaminating
Great hologram effect
Related Articles of Nail Laser Powder