Hologram Medicine Revenue Stamp
Size: 20*43.5mm
Color: Silver
Sample: Available
OEM: Accept
Production time: 7 working days
Certificate: IHMA, ISO9001:2015
High-Security Holographic Revenue Stamp for Pharmaceutical Packaging
This high-security holographic revenue stamp is specially designed for various pharmaceutical packaging applications. The use of various visible, invisible, and digital security technologies makes it difficult for medicinal products to be forged.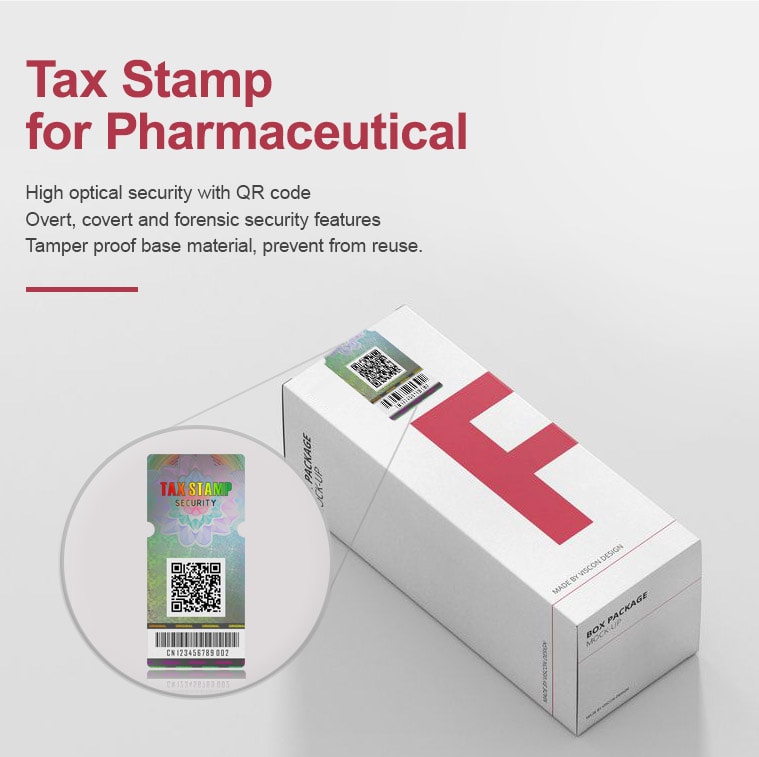 In order to further improve security, this hologram drug revenue stamp uses special customized tamper-proof materials. Once pasted in a fixed place, any attempt to remove it will destroy it. These tax stamp designs are usually matched with QR code printing for tracking and authentication.
Hologram Medicine Revenue Stamp Parameter
The medicine revenue stamp is generally issued by the state. The production process is complex, and the customization requirements are high. The following are the basic parameters of our product. For specific requirements, please contact our sales.
| | | | |
| --- | --- | --- | --- |
| Material | 30 micron PET | Color | Metalized silver |
| Size | 20*43.5mm | Pattern | Your logo |
| Feature | Hard to counterfeit | Printing information | QR code, serial number |
| Application | Tobacco, cigarette, alcohol packs, etc | MOQ | 50,000 pcs |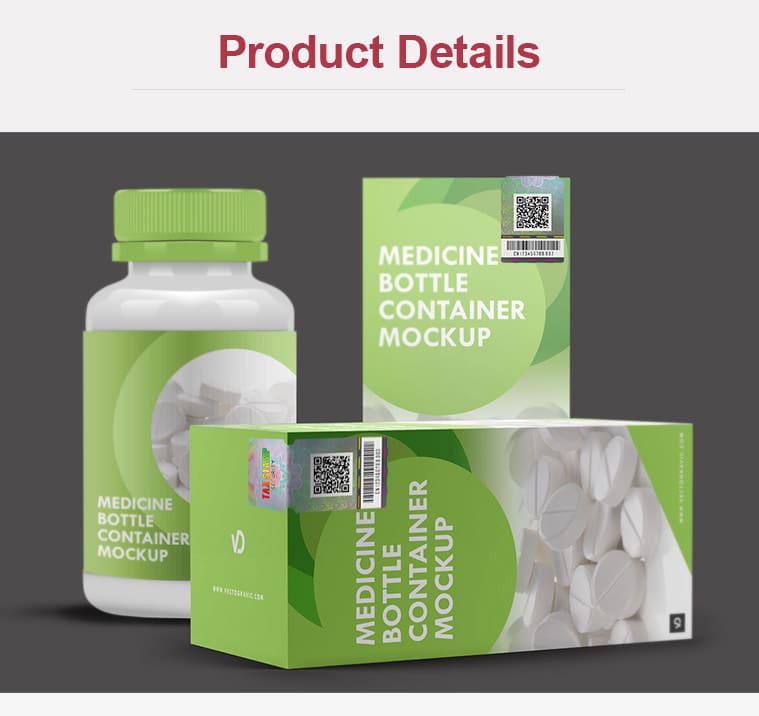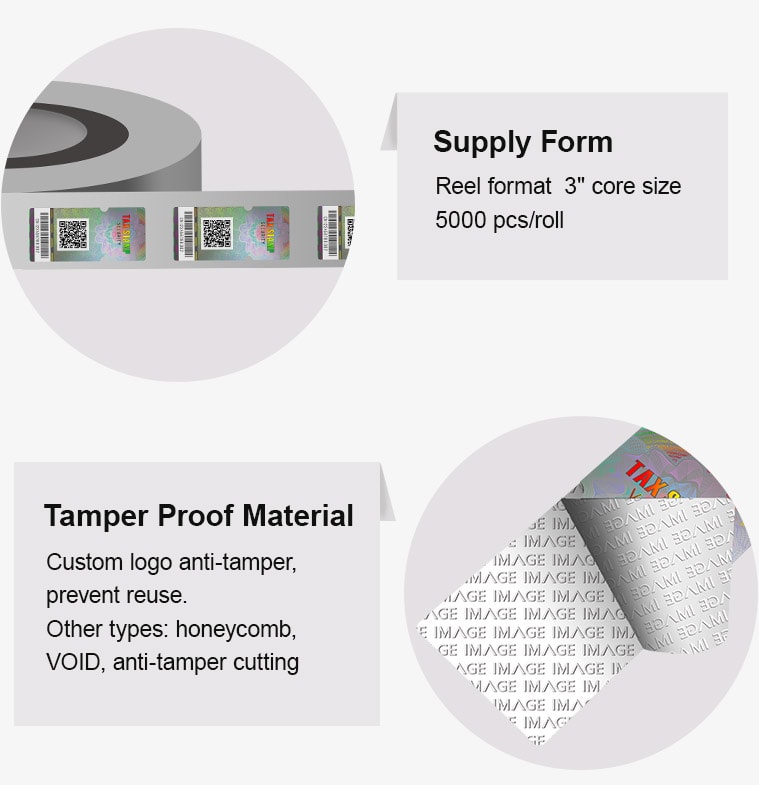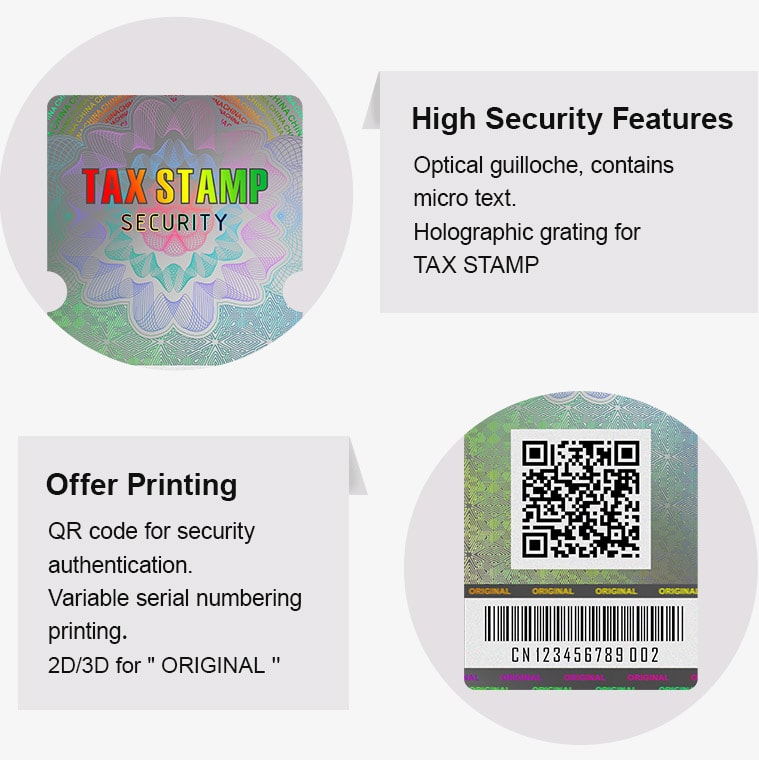 Security Features of Pharmaceutical Tax Stamp
The hologram pharmaceutical tax stamp employs a wide range of additional features to increase security performance and makes it difficult to spread counterfeit products.
Custom tamper proof base material to prevent reuse.
Overt, covert & forensic security features.
QR code and S/N for security authentication.
In addition to medical prodcuts, our hologram tax stamp can also be used for cigarette boxes.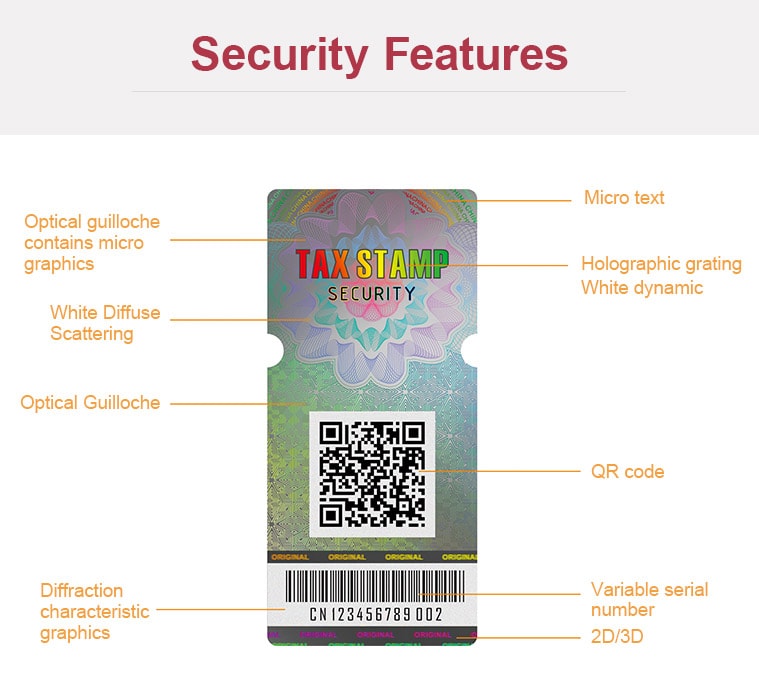 Holographic Drug Tax Stamp Applications