Hologram Car Windshield Sticker
Color: Silver
Size: 76mm
MOQ: 50,000 pcs
Sample: Available
OEM: Accept
Production time: 7 working days
Certificate: IHMA, ISO9001:2015
Holographic windshield stickers with custom graphics are usually attached to the inside of the car's front window for on-site verification. Any vehicle with this sticker proves that the owner of the motor vehicle has fulfilled his obligations in a specific area, such as annual inspection, insurance, and vehicle tax.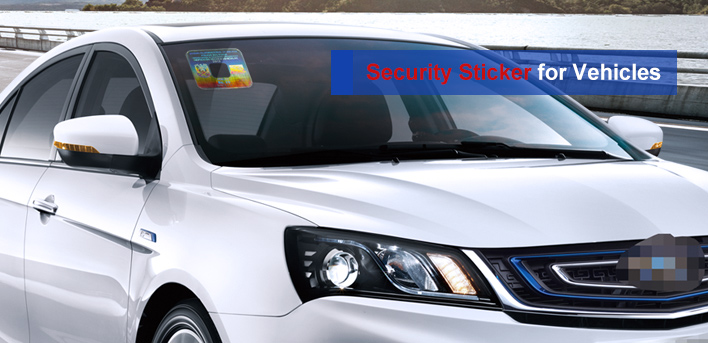 Our hologram windshield stickers are produced by using sophisticated security elements and eye-catching printing colors on the back, thus make it easy to authenticate and difficult to counterfeit.
Detailed pictures of custom windshield stickers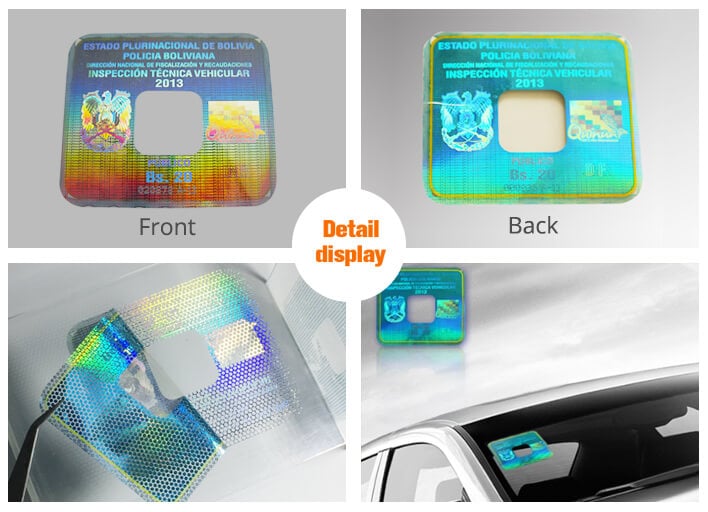 Material
30 micron PET
Color
Metalized silver
Size
76mm square
Pattern
Your logo
Feature
Easy to authenticate
Hard to duplicate
Other options
Laser numbering
Blue printing
Zoom in/out
Application
Front window of car vehicle
Certificates
ISO9001, ISO27001, IHMA
For specific requirements, our car windshield sticker can be customized according to different colors, sizes, patterns, and security elements.
Holographic windshield sticker are usually issued by governments, it contains complex optical and printing technologies. Custom design integrates security and shiny appearance.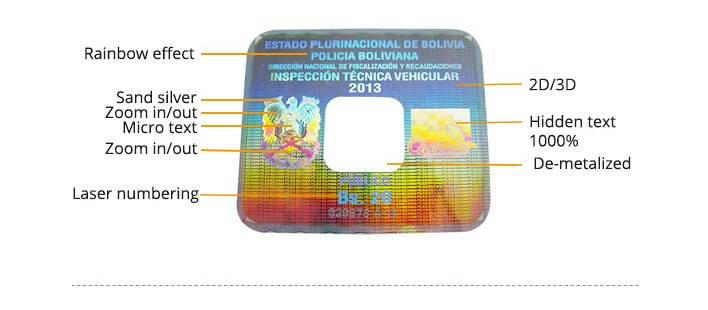 Besides car windshield, our holographic stickers can be applied to various industries for anti-fake and promotion, such as electronic package, cigarette boxes, cosmetics, medicine boxes, and documents.