Hot Laminating Security Pouches
Material: 175 micron PET
Specification: 175*225mm
Usage: ID badge and card
Feature: Anti-counterfeit
MOQ: 5,000 pcs
Sample: Available
Certificate: IHMA, ISO9001, ISO27001
Hologram hot laminating security pouches are usually used to laminate id cards, venue passes, admission cards, and driving license. Personal data will be printed on your cards and certificates, and then heat-sealed with a personalized laminating pouch with hologram effect ​​to effectively protect the information from being tampered with.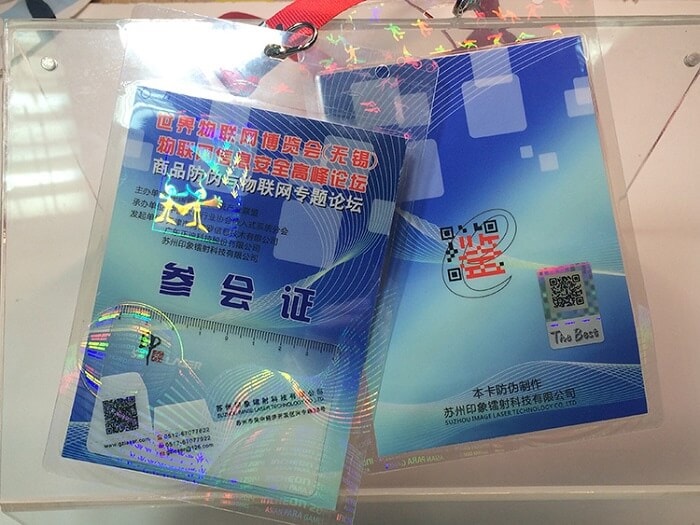 At the same time, the hot laminating pouch acts as a protective layer covers on your id credentials so that your card has the advantages of moisture resistance, fade resistance, tamper resistance, and long-term storage.
Product
Hot laminating pouch
Pattern
Customize
Material
Polyester
Thickness
175 micron
Color
Transparent
Size
175*225mm
Feature
Anti-counterfeit
Fading resistance
Long-term storage
Cases
2008 Bejing Olympic Games
2018 Pyeongchang Olympic Games
Buenos Aires 2018 Youth Olympic Games, etc
MOQ
5,000pcs
Certificate
IHMA, ISO27001, ISO9001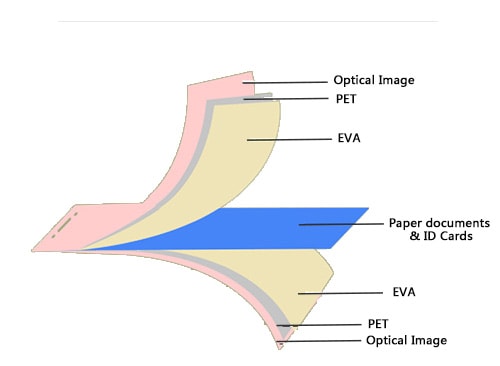 Suzhou Image Laser offers hologram hot laminating security pouches in different sizes with your own logos to protect your ID card security. In addition, the combination of hologram technology and eye-catching optical design makes them both safe and colorful. Following are a few features:
The attractive color combination in the different viewing angles.
Good transparency, which does not affect the display of certificate information.
Equipped with special heat seal laminator.
Overt & covert security features further enhance the difficulty of counterfeiting.
Please see the video below to learn how to laminate them together?
Suzhou Image Laser has provided hologram hot laminating security pouches for the 2008 Beijing Olympic Games, 2010 Guangzhou Asian Games, 2014 Incheon Asian Para Games, 2018 Pyeongchang Winter Olympics Games, Buenos Aires 2018 Youth Olympic Games, and 2018 Argentina G20 summit. Has also been recognized by domestic and foreign industries.