ID Badge Laminating Pouches
Material: 225 micron PET
Specification: 175*225mm
Usage: ID badge and card
Feature: Anti-counterfeit
MOQ: 5,000 pcs
Sample: Available
Certificate: IHMA, ISO9001, ISO27001
Our company offers ID badge laminating pouches with holographic effects. On the one hand, it can provide high-security protection for ID badges and cards, on the other hand, it also has sparkle colors, which is both beautiful and safe.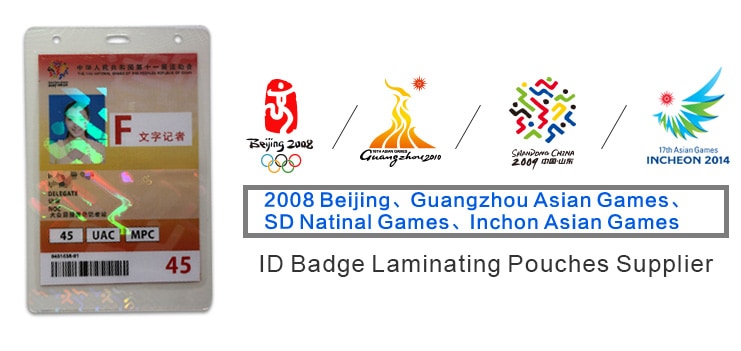 These hologram ID badge laminating pouches are pre-punched and can be hung on the chest for as a permit in various venues, such as parking permits, passes of meeting places, and concert tickets.
Material
Polyester
Thickness
225 micron
Color
Transparent
Size
175*225mm
Pattern
Customize
MOQ
5,000pcs
Feature
Anti-tampering
Application
– Event tickets
– Large meeting places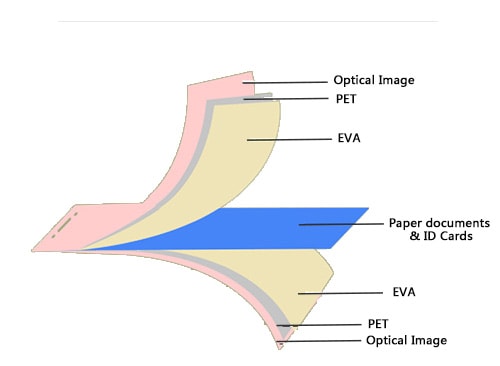 ID badge laminating pouches use the latest hologram technology to achieve advanced security protection of personal information. It has many features as follows:
Sparkle optical color enhances its overall visual effects
High transparency for securing data transmission
Multi-security features can present the personal data on the ID badge from being forged.
Equipped with the special laminator
How to Use Hologram Laminating Pouches to Laminate ID Badge?
ID badges and cards are inserted into the middle of hologram laminating pouches and then laminate them together by a hot laminator, which makes it very difficult to tear and forge.