Laser Printable Holographic Label
Color: Silver
Size: 50mm square
MOQ: 50,000 pcs
Sample: Available
OEM: Accept
Production time: 7 working days
Certificate: IHMA, ISO9001:2015
This printable holographic label is ideally designed for promotional gifts and one-time projects. The background of the laser label comes from stock design, which is without mould fee and available to deliver fast.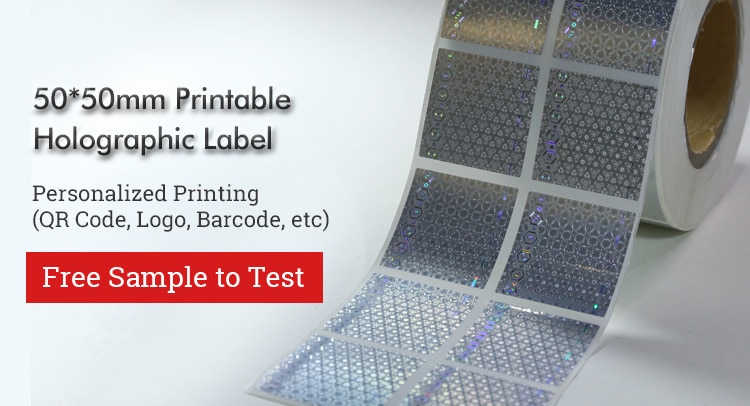 To meet specific requirements, we provide three types of printing for security and marketing purposes, and custom messages can be printed on this laser holographic label. Available custom messages included unique QR codes, serials, barcodes, texts and logos.
Our laser printable holographic labels are made with optical technology and can show dynamic effects and beautiful colors. They are an attractive complement to any packaging, and products protected by holograms give customers a feeling that manufacturers want to provide consumers with beautiful and high-quality products, which helps enhance the brand value.
Parameter of Laser Printable Holographic Label
| | |
| --- | --- |
| Color | Silver |
| Sticker Shape | Square |
| Material | 30micron Polyester |
| Specification | 50mm square |
| Stock Image | Hexagon |
| Printing information | QR code/serial/barcode/logo |
| Code type | TTR/UV/Laser numbering |
| Security Feature | In stock, anti-fake, aesthetic |
| Sample | Delivered in the same day |
| Selling Unit | By roll |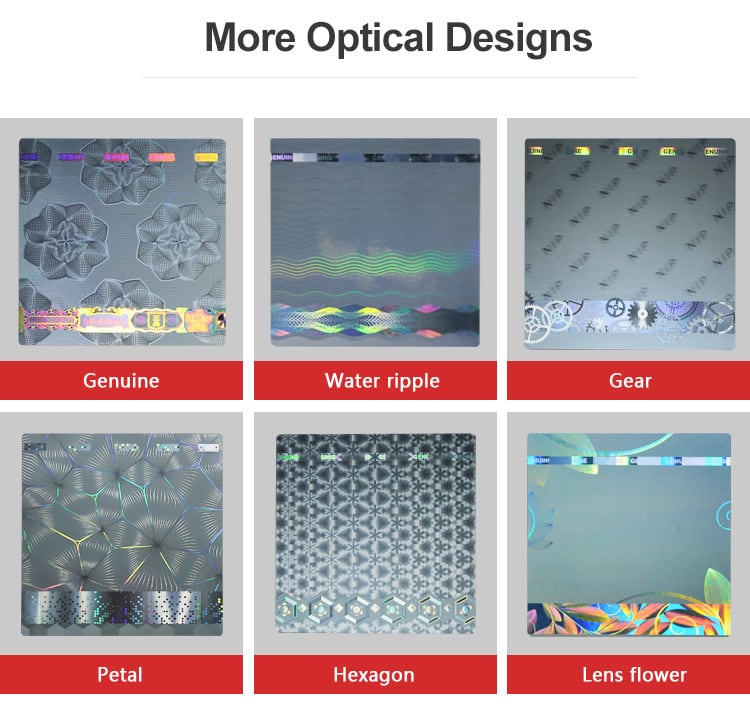 Features of Laser Printable Holographic Label
This hexagonal pattern printable holographic label is designed to save costs for startups. It has many optical functions, including anti-counterfeit lines, dynamic sand silver, optical white, and optical stripes. Customers can use this label directly in the product.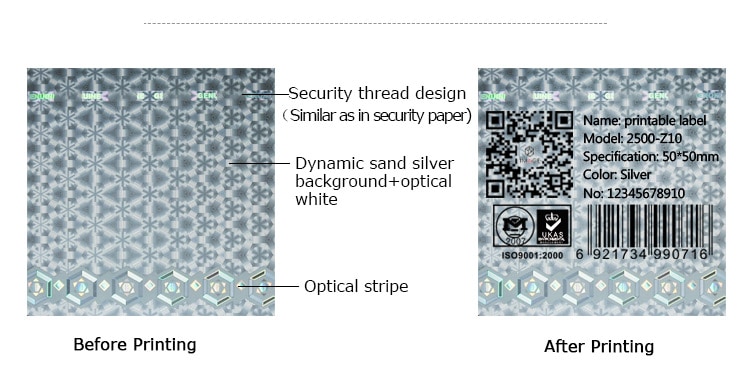 For better brand marketing and anti-fake, our company offers custom printing service, it can have QR code, barcode, serial, texts, and logos printed on it to make the stock holographic label unique. Meanwhile, others can't easily counterfeit.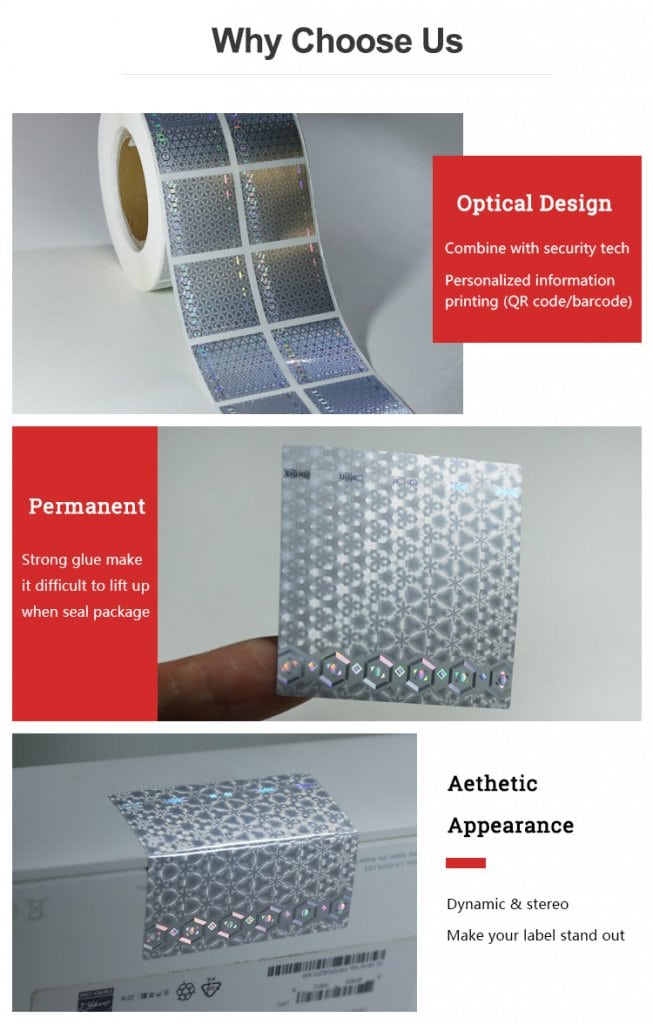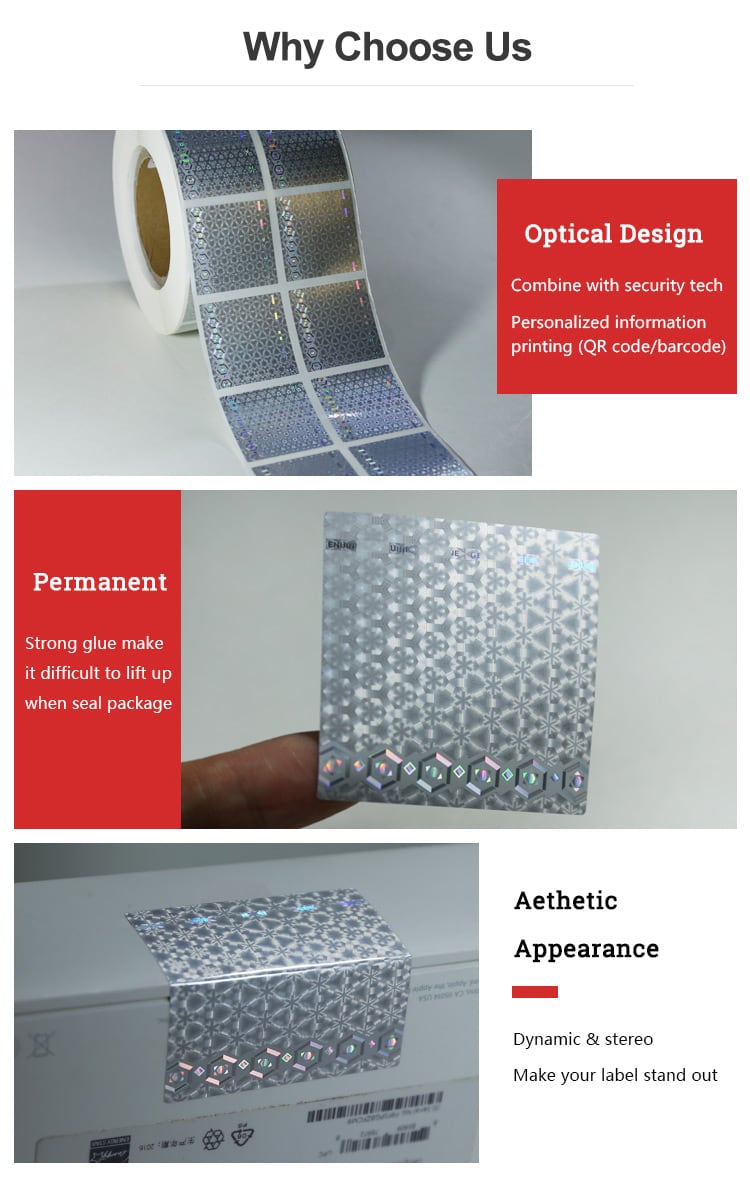 Applications of Laser Hologram Labels
Our laser hologram labels can be printed with various required messages for security and branding purposes. They can be used in various industries to help protect and authenticate different products.
Pharmaceutical Industry
Electronic appliance
Mobile phone accessories
Kids toys
Cosmetic and Personal Care Products
Garment Industry
Vehicle documents