Tear Tape for Mask Packaging Bag
Material: 36 micron base film
Specification: 1.6mm*5000M
Usage: Protective face mask packaging bag
Feature: Anti-counterfeit
MOQ: 200 rolls
Sample: Available
Certification: IHMA, ISO9001
The holographic tear tape can be applied to packaging bags of protective masks for easy opening and authentication. Easy to tear and safe. It can be laminated with the mask packaging bag, and also can be attached to the inner surface of a single packaging.
One end protrudes, so you can easily open and take out the protective mask package by pulling out anti-counterfeit tear tape. It can be completed manually without any tools, thus bringing convenience to customers.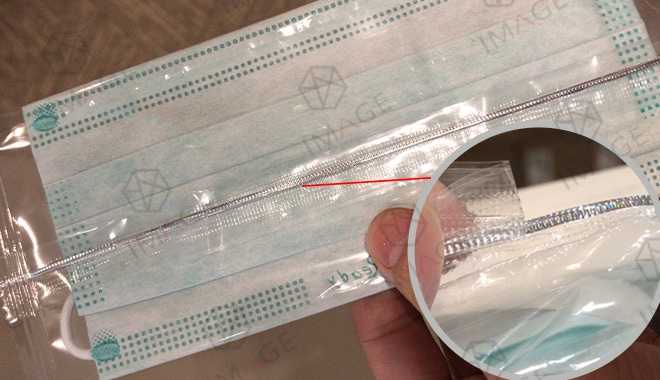 Mask Packaging Tear Tape Parameter
Item
Mask packaging tear tape
OEM
Accept
Material thickness
36 micron
Color
Custom
Specification
1.6mm*5000m
Adhesive
Single sided acrylic
Feature
Anti-fake
Waterproof
Application
Mask packaging
Sample
Available on the same day
MOQ
200 rolls
This 1.6mm mask package tear tape applied many optical technologies, including micro text, flip-flop, and optical lens. On the one hand, it can prevent the protective face mask product from being forged. On the other hand, it is convenient for users to open the package.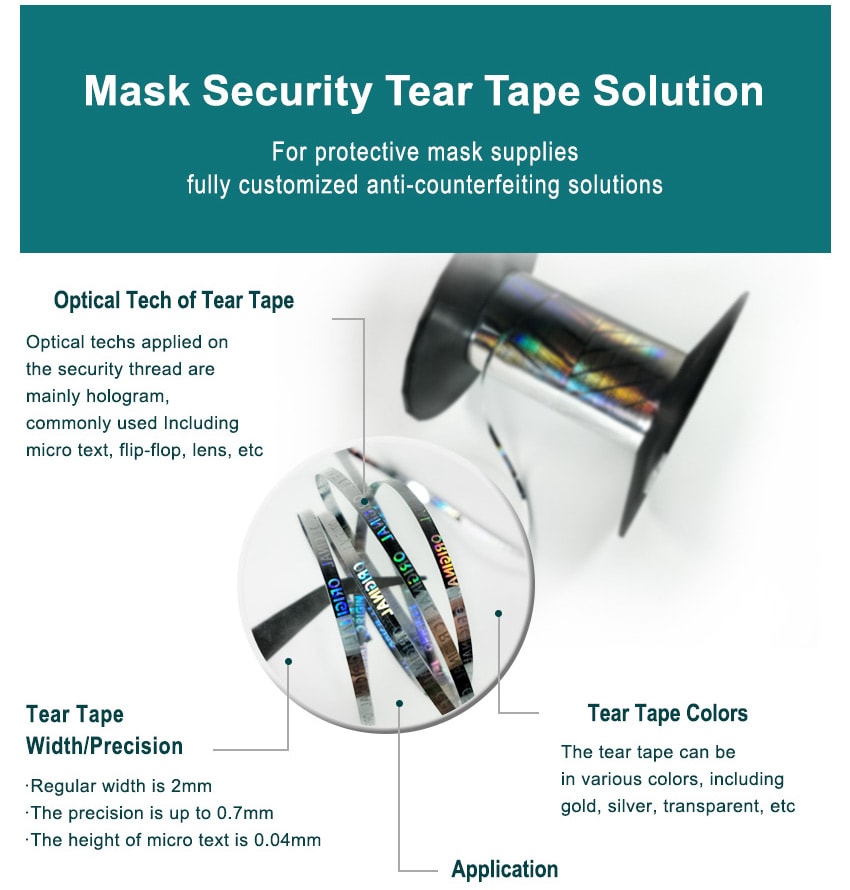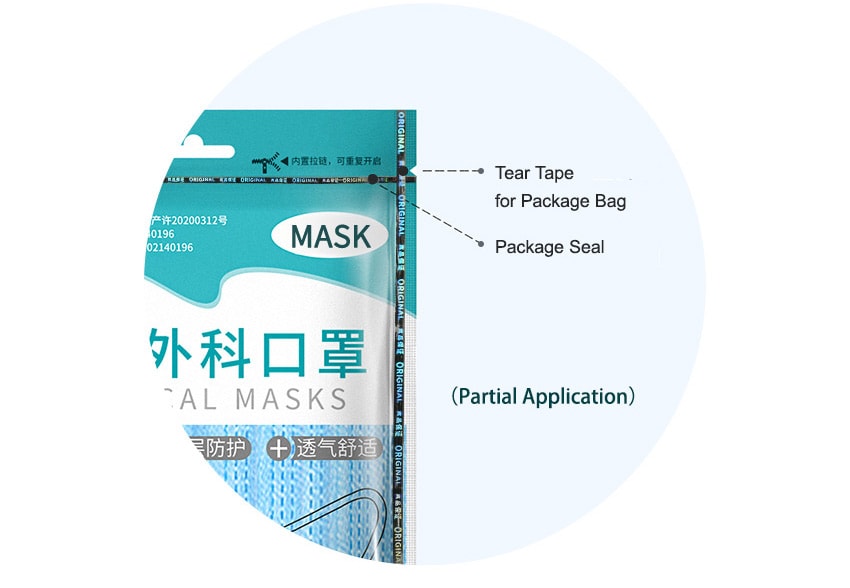 You will see that there are two ways to use this mask packaging tear tape. One is to attach it to two layers of packaging film and then laminate them into one. The other is to place it on the inner surface of a single packaging film.