Material: 15 micron PET
Color: Transparent
Specification: 84*52mm
Usage: ID cards and driving license
Feature: Anti-counterfeit & Anti-scratch
MOQ: 50,000 pcs
OEM: Accept
Certificate: IHMA, ISO9001, ISO27001
The background of the hologram laminate patch contains the repeated word "ORIGINAL", which is our generic pattern, and we can also customize it according to your requirements.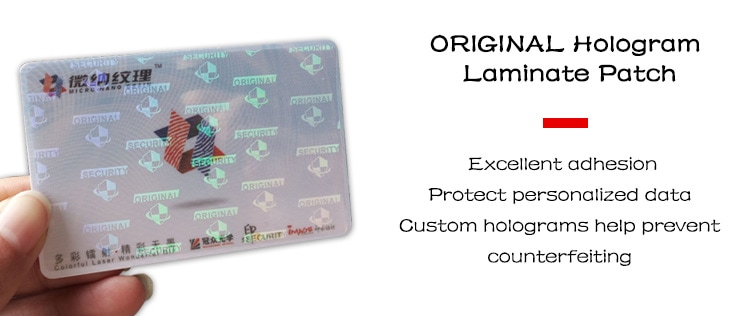 The ORIGINAL pattern hologram laminate patch can be widely applied to driving licenses, national ID cards, healthcare, and social welfare cards to protect personal data from tampering and hard-wearing. Moreover, the raw material used to produce it has better transparency and brightness to present a shiny optical effect.
Material
Polyester
Thickness
15 micron
Color
Clear
Size
84*52mm
Specification
400 pieces per roll
Equipment
ID Card Laminator
Pattern
Customize
MOQ
50,000pcs
Feature
Anti-tampering
Scratch-resistant
Application
– ID card
– Driving license
– Social security card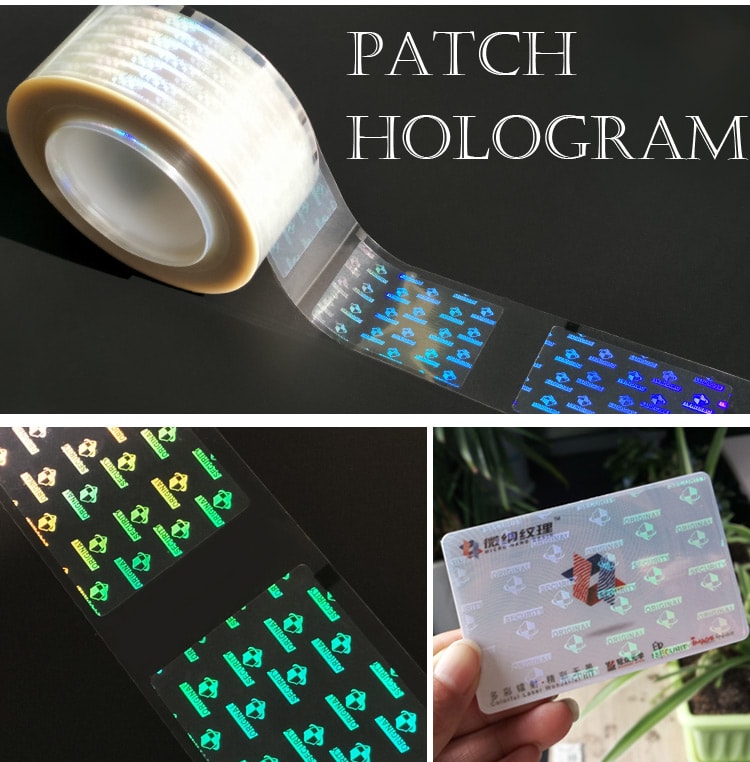 The generic design hologram laminate patch uses a clear optical material to make personal data readable and easy to identify. Following are a few features:
After laminating, the card surface has a strong anti-scratch
Accept the customized laminate solution
Protect personal data from tampering & counterfeiting
High transparency presents shiny good-looking and facilitates information transmission.
How to Laminate the Patch on IDs
Prepare the roll hologram patch film and load it into the id card laminator. And then we need to make sure the card surface clean without any stain, load the card into the machine. Finally, adjust parameters, the generic hologram patch will be registered and hot pressed on the PVC ID Card automatically.